Most Beautiful Bollywood Actresses: Bollywood is India's film industry, it happens to be the world's largest film industry just after Hollywood, and it is particularly popular for its unique acting coupled with the use of aesthetic songs and dance sequences in their movies. Importantly people are attracted to watching it because of how beautiful Bollywood actresses are.
Truth be told, Bollywood has a good number of extremely beautiful actresses, this Article shall discuss about some of these actresses who are on top of the pile on the list of beautiful actresses in Bollywood.
Recommended: Most beautiful Nollywood Actresses currently
Top 10 Most Beautiful Bollywood Actresses
Beautiful is subjective, hence in my opinion the most beautiful active Bollywood actresses I have seen in the year 2022 are:
1. Priyanka Chopra: Priyanka Chopra is popular figure having worked as a Model before settling down in the Film industry; making her acting debut in 2002 and since then has formidably established herself in this industry.
Priyanka Chopra is a highly respected Actress in the film industry and beyond for her great acting skills and exceptional beauty to match, she has won numerous awards as a result of her acting prowess and she is now one of the highest paid actresses in India. Likewise, she has won the Miss World 2000 beauty pageant, BuzzNet most beautiful woman in the world poll, and few other contests which exemplify her natural beauty. She is therefore widely regarded as one of the most beautiful Bollywood actress and she tops the list for me.
2. Disha Patani: Disha Patani is a beauty queen with a flawless glow. She is currently one of the hottest Bollywood actresses, making her acting debut in 2015 in the Telugu film 'Loafer' and subsequently in 'M.S Dhoni: The Untold Story' which earned her an IIFA Award for Best Female debut and a Stardust Award for Superstar of Tomorrow.
Indeed, she is now a great superstar and currently one of the most talked about Bollywood Actress, thanks to her great acting skills and astonishing beauty which keeps people glued to watching her.
Also see: Most Handsome Bollywood Actors (With Pictures)
3. Deepika Padukone: Deepika Padukone also known as Dream girl is a house hold name in the India film industry, she is an epitome of beauty and ability with these two factors greatly contributing to her overshadowing fellow Actors in all movies she acts.
Notably, she is a very versatile actress with the ability to exceptionally act a good number of roles as she has successfully done so far, she is a style queen, and a definition of contemporary beauty which is why she has got a lot of men and women all over the world swooning over her, and accordingly they regard her as the most beautiful Bollywood actress.
4. Vidya Balan: Vidya Balan is another popular Indian Actress. She has long been in the film Industry since 2003 and formally made her first Bollywood in 2005 in the movie "Parineeta (A Married woman)", a stellar performance which earned her a Filmfare Award for the best female debut and a nomination for the Filmfare Best Actress in the same year, she had since then established herself in Bollywood and has developed a reputation of pioneering in change in the portrayal of women in Hindi cinema with her roles in female led films.
She is equally known as a beauty queen, highly ranked amongst the most beautiful women in Bollywood, and in India as a whole.
Also see: Oldest Countries in the World 2022
5. Pooja Hegde: Just like Priyanka Chopra, Pooje Hegede began her career as a model emerging as the Second runner-up at the 2010 Miss Universe India pageant and being the face of numerous luxurious magazines at some point. She eventually made her acting debut in 2012 in Mysskin's Tamil Superhero film Mudamoodi, and a made a Telugu debut in 2014 with Oka Laila Kosam which was where is rose into spotlight and established herself as a top actress.
She is currently one of the most sought after actress, working in three (3) different film industries and equally appearing in Telugu, Hindu, and Tamil movies. From the foregoing, we can see that Pooje Hegede is an exceptional actress and a beauty queen at the same time, hence deservedly earning her a spot on this list as one of the beautiful actresses in Bollywood.
6. Aishwarya Rai Bachchan: Aishwarya Rai Bachchan is quite a popular Indian Actress who also flows in the line of some of the aforementioned beauty queens doubling as an Actress and Model.
She was crowned Runner up at Miss India and remarkably won the 1994 Miss World Pageant, before making her acting debut in 1997 winning the Screen best female debutant award, and subsequently playing star role in a good number of successful Bollywood movies, therefore establishing herself as an exceptional actress particularly in Hindu and Tamil films.
Recommended: Smallest Animals In The World (With Pictures)
7. Jacqueline Fernandez: Jacqueliine Fernandez is a Sri Lankan model and actress in the Indian films industry. She notably debuted in 2009 with Aladin which achieved great commercial success, before subsequently acting key roles in Murder 2 in 2011, Housefull 2 in 2013, and Race 2 in 2013 which all achieved great commercial success and contributed to establishing her as a star in the Hindi film industry.
Jacqueline Fernandez is a beauty queen, previously crowned as Miss Universe Sri Lanka and currently regarded as one of the most beautiful actress in the Indian film industry.
8. Alia Bhatt: Alia Bhatt is the daughter of legendary Bollywood film director and producer Mahesh Bhatt. She made her acting debut as a child in the 1999 thriller Sangharsh, and she played her first leading role in 2012 in the Karan Johar's teen drama Student of the year, before consecutively making star appearance in movies like Raazi, High way, Gully Boy, Udta Punjab, and Gangubai Kathiyawadi.
At just the age of 28 years, she is currently one of the most successful actresses in the Bollywood film industry and also one of the most beautiful too.
Also see: How To Remain Calm Under Pressure
9. Kiara Advani: Kiara Advani is a beautiful and fast rising Bollywood actress. She initially made her Bollywood acting debut in 2014 in the comic film Fugly and by the year 2020 had already established her self as a popular name in the India film industry with a series of starring roles in commercially successful movies and her hot nature which makes people talk positively about her.
She has made appearance in both Hindi and Telugu cinema and currently she is primarily working in both Hindi and Telugu language films. Kiara Advani is remarkably known for her great acting prowess, natural beauty, and athleticism to match.
Also see: Advantages and Disadvantages of Working From Home (7 Pros and Cons)
10. Shraddha Kapoor: Shraddha Kapoor is the daughter of popular actor Shakti Kapoor, she made her acting debut in the Indian film industry in 2013 in the movie 'Teen Patti', she subsequently made a blockbuster debut in the romantic movie 'Aashiqui 2', before she rose into prominence in 2014 following her roles in movies such as 'Haider' and 'EK Villain', and since then she has been in the spotlight particularly because of the commercial success of all her movies and her admirable beauty.
Shraddha Kapoor is quite beautiful and she looks really sleek with a sweet skin, romantic eyes and great facials to match. She therefore deservedly completes this list of the most beautiful Bollywood actresses.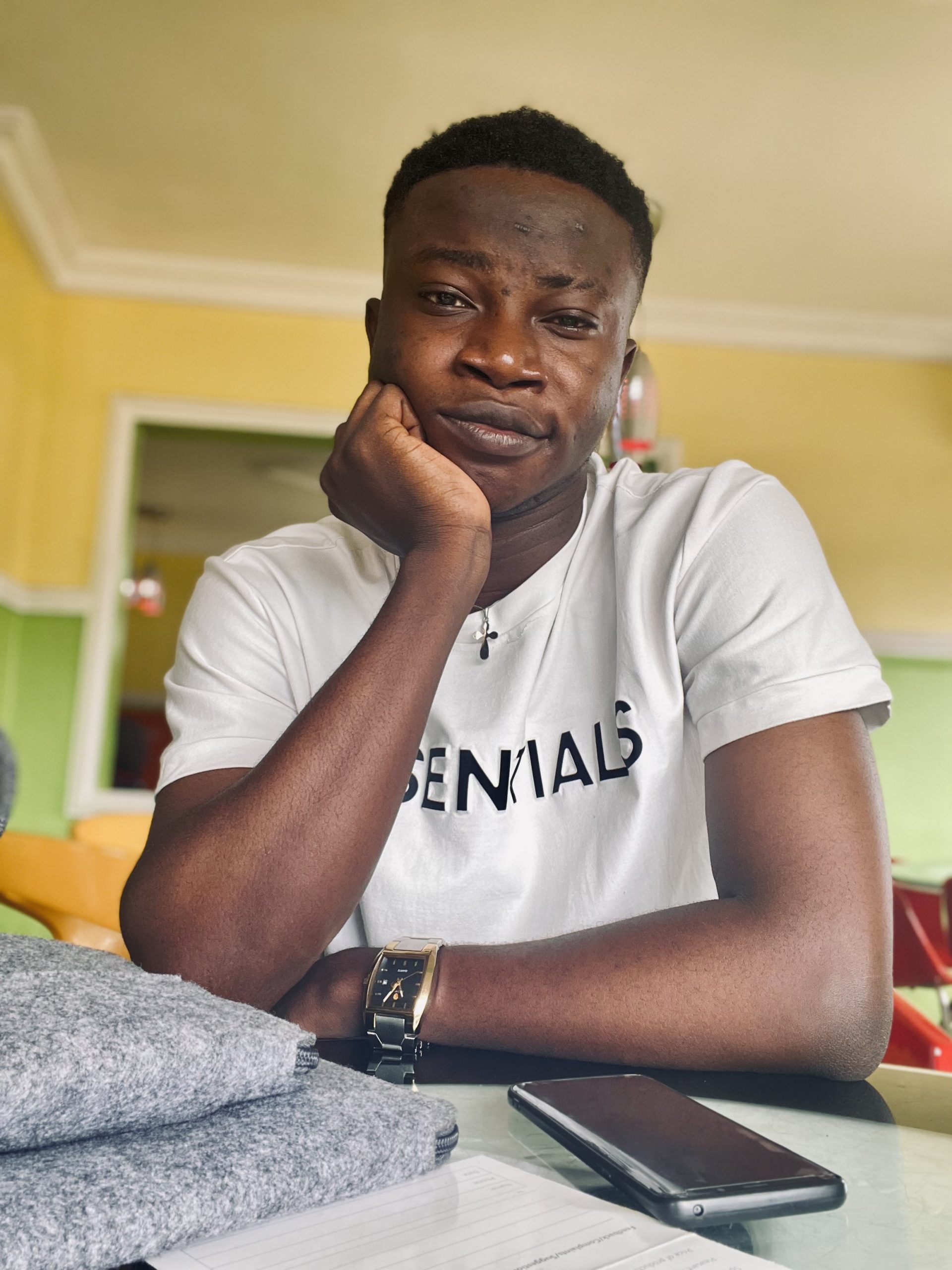 Edeh Samuel Chukwuemeka ACMC, is a Law Student and a Certified Mediator/Conciliator in Nigeria. He is also a Developer with knowledge in HTML, CSS, JS, PHP and React Native. Samuel is bent on changing the legal profession by building Web and Mobile Apps that will make legal research a lot easier.