Top 15 Most Educated Countries in the World: The education system is among the most obvious (and crucial) indicators of a country's development. Most citizens in industrialized countries are educated and have at least the minimum high school education, and educational options are available and affordable.
These countries have such a good possibility of being ranked among the world's wisest. In contrast, education levels and the number of persons who have graduated high school are both lower in developing countries. Undeveloped countries often have the least literacy levels and education programs of poor quality; in reality, several people in these countries may not even have access to basic education of any kind.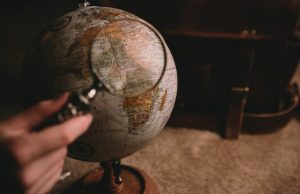 There are three educational levels: high school, secondary school, and tertiary education. Secondary education begins after 6 years of primary education and is continued by higher education, certification, or employment. Secondary education is required in most nations. Tertiary education, often known as postsecondary education, refers to every education above high school, such as certification programs, bachelor programs, postgraduate or business schools or institutions, and so forth.
Top 15 Most Educated Countries In The World 2023
According to UNESCO figures from 2017, global enrollment in higher education institutions increased from 100 million in 2000 to 207 million in 2014. Which countries, on the other hand, have the highest educational standards? Because "well educated" is a broad term, this isn't as simple a conclusion to draw as one might expect.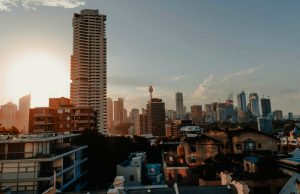 Which of the following are the most educated of the group: Is it preferable to live in a country where 50% of the population has completed secondary school and 25% has a university degree or one where 100% of the population has completed secondary school but none has a university degree?
Many polls and studies have sought to determine which countries have the most educated populace. Despite the concept's vagueness. The Organization for Economic Cooperation and Development (OECD), just released its rating of the world's most educated countries, which is largely considered one of the most reputable assessments.
Recommended: Countries with the best education system in the world 2023
Here are the top 15 most educated countries in the world in 2022, without further ado:
1. Canada
Population; 38,067,903
Tertiary; 60.00%
Upper Secondary;  32.50%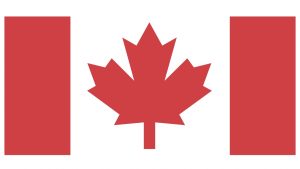 In 2022, Canada will surpass the United States as the world's most educated country. Canada's population is expected to be 38,257,001 people as of February. According to the OECB, Canada does have a literacy level of 60%. According to the OECD, while Canada has a huge population of tertiary-educated adults, only a small percentage have advanced education.
The Bachelor's, MA, and Ph.D. are the three educational attainments accessible in Canada. As a foreign student, you are welcome to complete all or parts of your study in Canada. Universities are public and private in the very same way that they are in other nations.
2. Russia
Population; 145,805,947
Tertiary; 56.70%
Upper Secondary; 38.50%
According to the OECD, Russia is the world's second best-educated country. With a population of 145,805,947 people, the nation does have a literacy rate of 56.70 percent. As a result, they are deservedly ranked second, Despite having a well-educated populace, Russia's university school funding is significantly lower than the OECD average.
Its Ministry of Education and Science regulates education and provides the majority of educational services. Regional governments, on the other hand, manage education inside their jurisdictions under the federal legal framework.
In Russia, you are educated by the government. It is, after all, a socialist nation. According to OECD data, about 57 percent of Russians have such a post-secondary degree. In 2018, it spent about 3.7 percent of its $1.66 trillion on education and has 766 universities spread over its vast terrain.
Recommended: 10 Countries with the cheapest education
3. Japan
Population; 125,584,838
Tertiary; 52.70%
Upper Secondary: 36.46%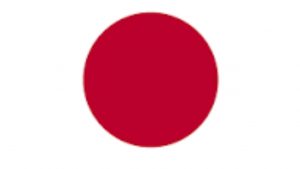 The majority of Japanese people could read and write in disciplines such as math, science, and so many more. Japan is the world's third greatest-educated country, with quite a literacy rate of 52.70 percent. Japan's population is 125,584,838 people.
The Japanese educational system consists mostly of six-year primary schools, three-year junior high schools, and three-year high schools, with two- or three-year junior colleges or four-year colleges following. Throughout elementary and junior high school, the education system lasts 9 years.
Only a little more than half of Japan's adult population possesses the highest level of education. The Pacific Ocean island nation is noted for its densely populated cities. Tokyo, for example, has hundreds of institutions and universities. The University of Tokyo, Japan's top-ranked institution, is located there.
4. Luxembourg
Population; 642,371
Tertiary; 51.30%
Upper Secondary: 36.37%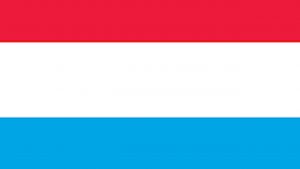 According to the OECD, Luxembourg has a literacy rate of 51.30 percent and a population of 642, 371.
This country does have one of the highest proportions of adults enrolled in non-work-related education. The master's degree is the most frequent postsecondary education certification in the country.
Luxembourg's system of education is bilingual and consists of three levels: primary, secondary, and higher education. The majority of schools are state-run and free. From the age of four to sixteen, students must attend school.
Recommended: Best Countries for Master's degree program
5. South Korea
Population; 51,329,899
Tertiary; 50.70%
Upper Secondary: 38.60%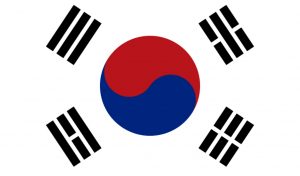 South Korea is ranked as the world's fifth best-educated country. South Korea has a literacy rate of 50.70 percent and a populace of 51,329,899.
South Korea invests more in education than the OECD average at the primary and secondary levels, according to the OECD. Additionally, at the tertiary level, private expenditures are substantially higher than public spending.
South Korea is located on the southern half of the Korean Peninsula, and its border with North Korea is among the most highly fortified in the world. Seoul, the capital of South Korea, is home to around 10 million people and several of the country's finest colleges. Colleges and study abroad programs are well-known in Daegu, Chuncheon, Cheonan, and Gyeongsan.
Also see: Countries with the best police force in the World 2022
6. Israel
Population; 8,922,892
Tertiary; 50.10%
Upper Secondary;  38.60%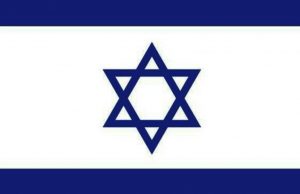 With a population of 8,922,892 and a literacy rate of 50.10 percent, Israel ranks sixth on the OECD's list of the world's highest educated countries. Despite having the same literacy level, the country is only one spot ahead of the United States in the ranking of the world's most educated countries.
Israel is undeniably well-educated, and its educational system differs significantly from that of the United States. Israel's lower school system is separated along religious lines. Weapons training is frequent in Israel (military service is mandatory).
7. United States
Population; 334,805,269
Tertiary; 50.10%
Upper Secondary; 40.70%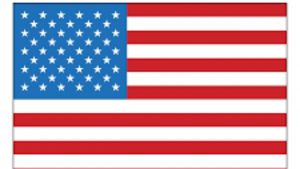 Every year, universities across the United States top ranking of the world's top universities. More than half of the top ten colleges in the world are in the United States. Despite having some of the world's greatest schools and universities, the United States of America is ranked the sixth most educated nation in the world for 2022. The United States of America has a populace of 334,805,269 people with a literacy rate of 50.10 percent.
Even though more Americans are going to college than ever before, the United States comes in fourth on this list. On the other side, the United States is ranked first in the world's best college rankings. According to the rankings published by U.S. News & World Report, America boasts eight of the top 10 colleges in the world.
Recommended: 10 Causes of poverty in Africa
8. Ireland
Population; 5,020,199
Tertiary; 49.90%
Upper Secondary; 35.50%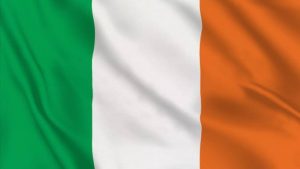 Ireland comes in eighth on the list of some of the most educated countries in the world, with a population of 5,020,199 people and a literacy rate of 49.90 percent.
All children in Ireland are required to attend school from the age of six to sixteen, or until they have finished three years of secondary school, including a sitting of the Junior Certificate test.
Primary school usually begins when a child is four or five years old. According to parental preferences, children often participate in a Junior Infant class when they are four or five years old. Some schools have minimum age requirements of four years old by a certain date.
The Emerald Isle has long been recognized for its authors. Trinity College Dublin, the Royal College of Surgeons, University College Dublin, and the National University of Ireland, Galway are among the greatest universities in the nation. Even more than the nation's capital, Limerick, Cork, and Galway are famed for their institutions.
Recommended: Countries with the highest number of internet scammers and fraudsters
9. United Kingdom
Population; 68,497,907
Tertiary; 49.40%
Upper Secondary; 32.30%
The population of the United Kingdom is 68,497,907 people, with a literacy rate of 49.40 percent. By 2023, they will be the world's ninth most educated country, according to this list. Primary education, secondary education, tertiary education, and higher education are the four main divisions of the UK education system. Children in the U.k. are expected to attend primary and secondary school from the age of five to sixteen.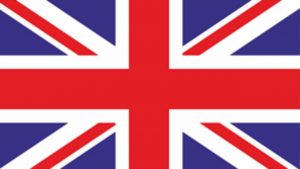 The United Kingdom, Shakespeare's homeland, is made up of England, Scotland, Wales, and Northern Ireland. This would, of course, be known for having a well-read population. London is well-known for its universities and global clout. The country, on the other hand, is country house to the centuries-old universities of Oxford and Cambridge.
Recommended: How to become a successful entrepreneur
10. Australia
Population; 26,068,792
Tertiary; 49.30%
Upper Secondary; 34.30%
Australia finalizes the top ten most educated countries in the world, with a population of 26,068,792 people and a literacy rate of 49.30 percent. In Australia, primary school lasts six years (years 1-6), followed by high school for six years (years 7-12).
Students typically begin primary education at the age of five and finish high school at the age of seventeen or eighteen. Depending on what state or territory and the year of birth, education is compulsory for all children of four, five, or six and fifteen, sixteen, or seventeen in Australia.
Almost half of Australians have completed secondary school. The coastal cities of Sydney, Brisbane, Melbourne, Perth, and Adelaide are all prominent cities. Melbourne, which is famed because of its museums, restaurants, cafes, live entertainment, and nightlife, is called Australia's cultural heart. Students will not be bored in this city.
Recommended: Differences Between British and American English
11. Singapore
ADULT HIGHER EDUCATION ATTAINMENT, 2022: 52.4%
Ranked first, Singapore has a strong advantage over the UK's educational system because of its highly regarded primary education, which is rated among the best in the world. Singapore has maintained a superb educational system for a significant amount of time, and statistics indicate that it may soon surpass the UK's system.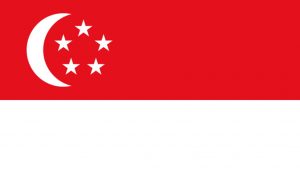 Singaporeans are obliged to complete a minimum of six years of elementary school, four years of secondary education, and one to three years of post-secondary education. Because both public and private institutions offer preschool, kindergarten is not required. The effectiveness of the syllabus's design and the organization of the curriculum are assessed using a final exam.The majority of its population are educated because obtaining a post-secondary diploma is required of all citizens in this country.
Also see: Most fun jobs in the world
12. Luxembourg
ADULT HIGHER EDUCATION ATTAINMENT, 2022: 51.3%
In Luxembourg, where 48% of adults have completed post-high school education, the level of education is the second highest. Luxembourg devotes the largest portion of its national budget—among OECD nations—to students at all levels of educational achievement. These expenses are listed as being three times the OECD average. This nation has the second-lowest percentage (only 8%) of unemployed and uneducated youth (also known as NEETs) due to its commitment to having an educated workforce.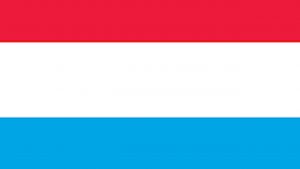 In Luxembourg, only 3% of people with a college degree and 6% of people without a high school diploma are unemployed. These highly educated people can also expect to make 161% more money than those with only a secondary education or less.
Recommended: Most Confusing Books Of All Time
13. Ukraine
ADULT HIGHER EDUCATION ATTAINMENT, 2022: 49.9%
Ukraine has the third-highest percentage of highly educated workers in the entire world. In this nation, 49% of individuals have earned a degree from a postsecondary institution. Internal political strife in Ukraine has little bearing on how education affects the economy.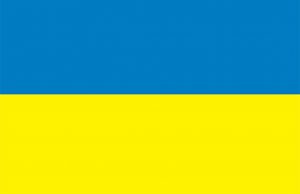 Although the country's high level of education is not yet reflected in its economy, it will be essential in advancing the economy of the country. This country has the most engineering graduates in Europe, the fourth-highest number of qualified IT professionals worldwide, and the capacity to design and engineer a wide range of aeronautical gear.
Recommended: How To Choose A Name For Your Business
14. Finland
ADULT HIGHER EDUCATION ATTAINMENT, 2022: 47.9%
Considering each of the ranking factors for the most educated nations, Finland falls short of taking the top spot, but again, because to its significant investment in education, the nation has managed to rank in the top 10 nations with the greatest education systems. It is also significant that Finland is only ranked as high as fourth due to its inadequate standards for early childhood education. However, the right to education and culture is protected under the constitution of Finland.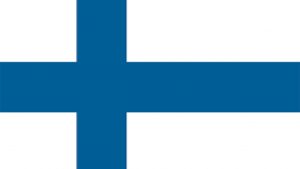 Finland addresses education in a variety of innovative ways. For starters, kids don't start going to school until they are 7 years old. This will provide them more time with their loved ones and friends while they are still young. Additionally, the approach limits homework and keeps kids in school for no more than 20 hours per week. Traditional private schools don't exist in the nation, and for-profit institutions are forbidden.
15. Netherlands
ADULT HIGHER EDUCATION ATTAINMENT, 2022: 42.6%
The tiny nation has a solid educational system and it has done a remarkable job of investing in its people. With many of its citizens speaking English fluently, the country is renowned for having a very high degree of bilingualism. The people of the country were historically traders and artisans who frequently relied on trade agreements with their larger neighbors.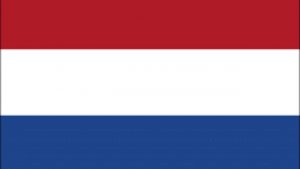 On certain grounds, the Netherlands should have been in a better position than the nations above, but the low number of high school graduates weakens its intellectual standing and prevents it from receiving a better rate. The Netherlands, on the other hand, invests a lot of money on early childhood education, but this is not sufficient to improve the nation's position.
Recommended: Best side hustles for students while in school
Conclusion
In general, poor countries have the lowest rates of education. Education is crucial for societal, personal, and economic development. Education can aid in the promotion of gender equality, the prevention of child marriages, the establishment of peace, and the improvement of a person's prospects of living a safe life. Education is a fundamental right that provides people with greater life opportunities, such as work opportunities, improved health, and the ability to participate in public life.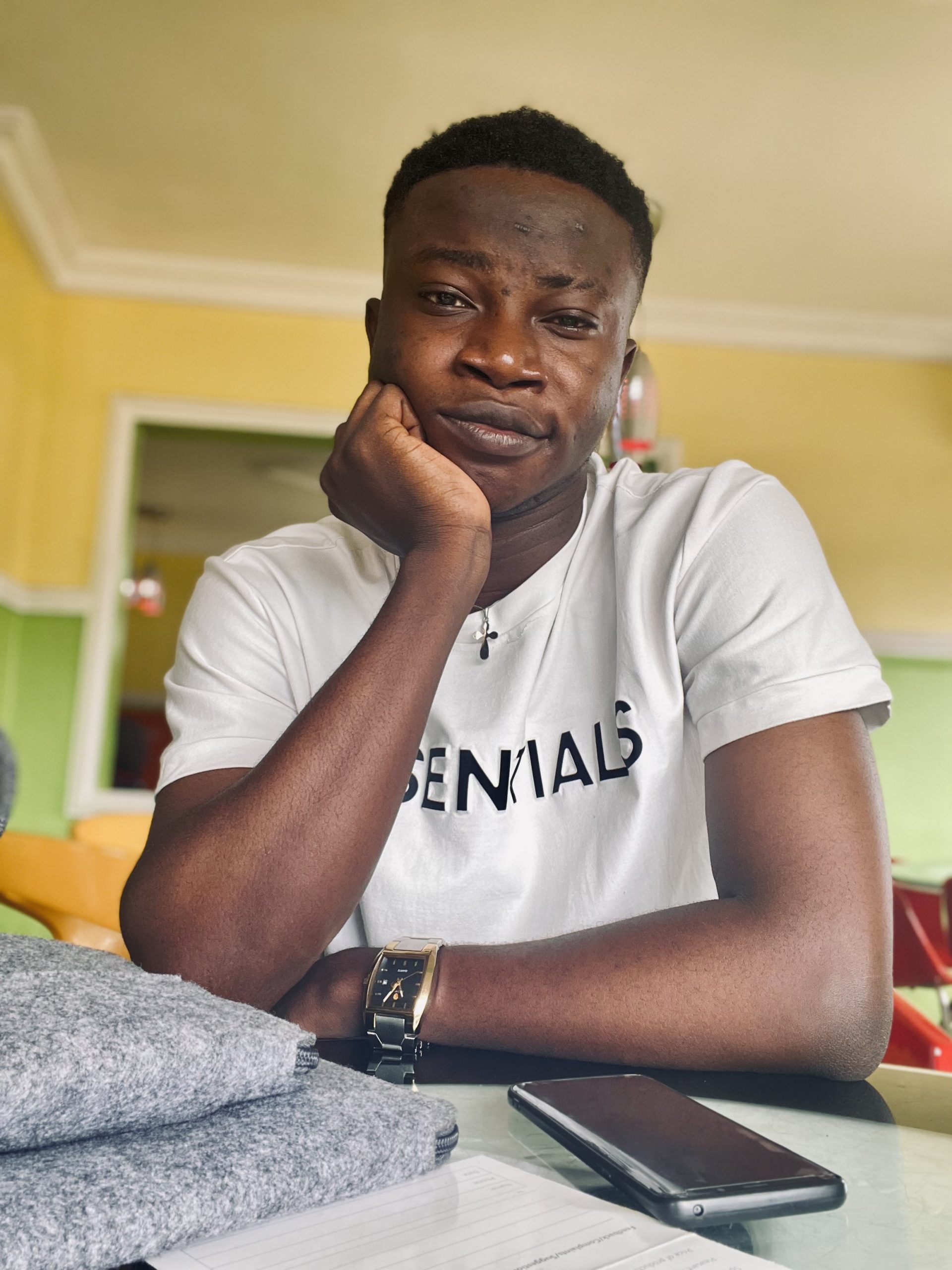 Edeh Samuel Chukwuemeka ACMC, is a Law Student and a Certified Mediator/Conciliator in Nigeria. He is also a Developer with knowledge in HTML, CSS, JS, PHP and React Native. Samuel is bent on changing the legal profession by building Web and Mobile Apps that will make legal research a lot easier.