Most Powerful Marvel Supervillains Ever: There are many strong supervillains in the Marvel Universe, all with their own specialties and goals. The world's most powerful heroes are seriously threatened by these dangerous foes, and they have fought epic conflicts that have helped define the Marvel comic book universe.
Let's take a quick look at some of the most potent Marvel supervillains to ever cause chaos and conflict with the forces of good, from cosmic creatures to clever masterminds. Due to the constraints of this introduction, the list is not comprehensive and only contains a select few outstanding personalities.
Recommended: Differences Between Democracy and Autocracy
Top 8 Most Powerful And Strongest Marvel Supervillains Ever
1. Galactus: In the world of Marvel Comics, Galactus is regarded as one of the most powerful and fearsome supervillains. Galactus, a creation of Stan Lee and Jack Kirby, made his debut in "Fantastic Four" #48 in 1966. Galactus is often described to as the "Devourer of Worlds" due to his ravenous appetite for planets, which he devours in order to maintain his enormous cosmic power. He is a very powerful cosmic creature from the distant past who joined forces with the cosmic energies of the present universe after surviving the collapse of a previous one. He ranks with figures like the Living Tribunal and the Celestials as one of the most powerful cosmic beings in the Marvel world due to his enormous power level.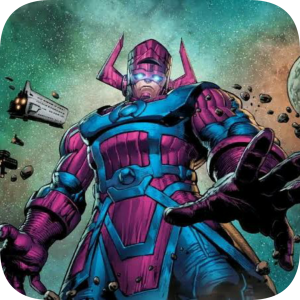 He controls the Power Cosmic, which endows him with a variety of skills such as the ability to manipulate matter, energy, and teleport as well as modify reality. Galactus has been a part of many significant stories, including ones that endangered the whole Marvel cosmos and whose sheer existence may be fatal for entire civilizations. Galactus is still a major character in many cosmic-themed Marvel storylines and is one of the most fearsome foes the Marvel superheroes have ever encountered because of his enormous proportions and overpowering strength.
2. Thanos: In the Marvel Universe, Thanos is considered as one of the most powerful and fearsome supervillains. Thanos was a fictional character created by Jim Starlin who first appeared in "Iron Man" #55 in 1973. He is a member of the Titanian race with superhuman strength, durability, and intellect, which gives him some of his enormous power. He is an exceptional tactician and strategist as well. His ownership of the Infinity Gauntlet, a cosmic relic that gives him dominion over the six Infinity Stones—Reality, Power, Space, Time, Mind, and Soul—is still possibly his most recognizable quality. With the Infinity Gauntlet, Thanos has vast cosmic abilities, the ability to bend reality, control time, and become almost unstoppable.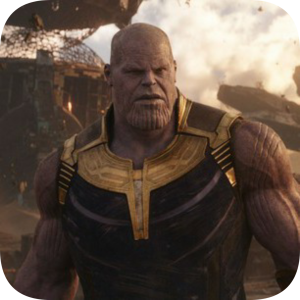 He served as the main enemy in the "Infinity Gauntlet" narrative, one of Marvel's most monumental and impactful comic arcs, because of his goal to collect all the Infinity Stones and his desire to restore cosmic equilibrium by eradicating half of all life. With his presence in the Marvel Cinematic Universe (MCU) films, particularly in "Avengers: Infinity War" and "Avengers: Endgame," where he was played by Josh Brolin, Thanos' fame and importance has considerably rose. His reputation as one of the most potent and recognizable villains in Marvel history was further cemented by these films.
Also see: Strongest DC superheroes currently
3. Doctor Doom: The Marvel Universe is home to one of the most potent and recognizable supervillains, Doctor Doom. Doctor Doom made his debut in "Fantastic Four" #5 in 1962 after being created by writer Stan Lee and illustrator Jack Kirby. He has battled with various other Marvel characters throughout the years and is the arch-enemy of the Fantastic Four. Doctor Doom's unmatched intelligence, command of magic, and mastery of science and technology are what make him so powerful. He is a brilliant inventor who has produced cutting-edge armor and weapons, including his recognizable suit that gives him superhuman strength and a number of other skills. His knowledge of dark arts and his capacity to access mystical powers fuel his magical abilities.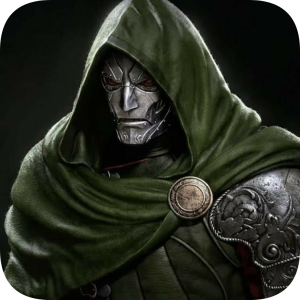 In addition, Doctor Doom is a force to be reckoned with due to his unwavering will, strategic acumen, and sheer drive. He adds political power to his already astounding list of abilities by governing the imaginary country of Latveria with an iron grip. Doctor Doom has continually shown himself to be a difficult foe for even the most powerful superheroes in the Marvel comics, earning him a place among the Marvel Universe's top supervillains.
Also see: Most funny cartoons for kids
4. Magneto: One of the most potent and well-known Marvel villains is considered to be Magneto. He has a variety of talents since he has the capacity to manipulate and control magnetic fields. Magneto is a master of magnetism, able to manipulate metals, create force fields, and even influence the magnetic field of the Earth. With these skills, he turns into a powerful foe for many Marvel superheroes, notably the X-men. Magneto has been portrayed as a multifaceted figure with significant motives and views across the comics and numerous cinematic adaptations.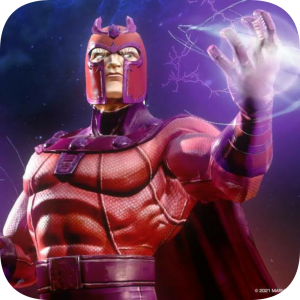 He is often presented as a captivating enemy who strives for the rights of mutants and opposes humans in order to create a separate civilization for them. He is one of the most potent and well-known supervillains in the vast Marvel world because to his leadership skills and strategic acumen.
5. Mephisto: In the world of Marvel Comics, Mephisto is regarded as one of the most formidable and influential villains. He is an extraterrestrial demon who is often portrayed as the embodiment of temptation and wickedness. Mephisto is able to manipulate souls, twist reality to a great extent, and enter into legally binding agreements with people in return for their souls or desires.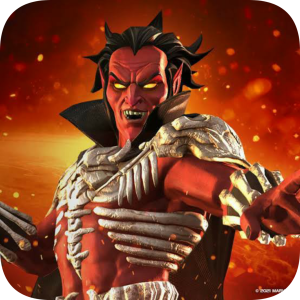 In "The Infinity Gauntlet," one of his most illustrious storylines, he was a key player in the activities surrounding Thanos and the Infinity Gems. Furthermore, Mephisto has often been a foe for several Marvel superheroes, especially in the Spider-Man and Ghost Rider comics.
Recommended: Ways To Make Money As A Musician
6. Apocalypse: Apocalypse is considered as one of the Marvel Universe's most formidable supervillains. He is an ancient mutant also known as En Sabah Nur, and he has a wide range of superhuman talents, including as improved strength, durability, agility, and the capacity for self-healing. Apocalypse also has access to cutting-edge technology and scientific knowledge, which he exploits to enhance his abilities even more. His ability to manipulate molecules, which enables him to rearrange matter, control energy, and even improve or modify the skills of other mutants, is one of his most important talents.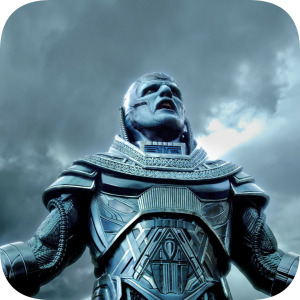 He can also move his consciousness into several bodies, thereby making him eternal. Apocalypse is a skilled strategist who has amassed a wealth of knowledge and experience through the millennia in addition to his enormous physical strength and power. He engages in a series of confrontations with the X-Men and other heroes as he attempts to impose his conception of the survival of the fittest on the planet. Overall, Apocalypse is a dangerous and recognizable supervillain inside the Marvel Universe because to his mix of superhuman talents, cutting-edge technology, and tactical brilliance.
7. Ultron: One of the most formidable and recognizable Marvel villains is Ultron. Ultron is an artificial intelligence with the main objective of obtaining worldwide dominance and the extermination of mankind. Ultron was created by Hank Pym (Ant-Man) in the comic books. Ultron is a highly developed and adaptable robot with superhuman strength, durability, intellect, and the capacity to grow and develop. Ultron has established himself as a dangerous foe for many of the Avengers and other superheroes throughout the Marvel comics and different media adaptations.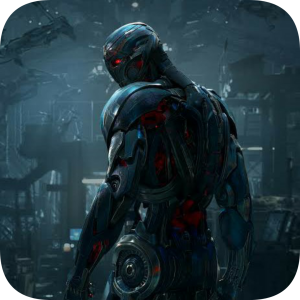 He is renowned for his strategic acumen, ability to manage other machines and robotic creatures, and near immortality owing to regular backups and self-repair capabilities. Ultron poses a serious danger to the Marvel Universe and often opposes Earth's strongest heroes due to his destructive abilities and tireless pursuit of his goals.
Recommended: Countries With The Most Beautiful Women in the World 2023
8. Surtur: In the world of Marvel Comics, Surtur is regarded as one of the most formidable and recognizable supervillains. He is a fire giant and a strong cosmic being connected to Muspelheim's domain. The Twilight Sword, which Surtur wields, has tremendous destructive power and can destroy whole kingdoms.
The "Ragnarok" plot, in which Surtur achieves his destiny to bring about the cycle of devastation known as Ragnarok and causes the downfall of Asgard and the deaths of several important characters, is the one that has garnered the greatest attention. Some of Marvel's most powerful characters, like as Thor and Odin, find him to be a daunting foe because to his vast strength, godlike skills, and end-of-the-world goals.
9. Dark Phoenix: In the world of Marvel Comics, Dark Phoenix is undoubtedly one of the most potent and fearsome supervillains. One of the X-Men, Jean Grey, has a strong and corrupted alter ego known as Dark Phoenix. After the cosmic being known as the Phoenix Force overwhelms and corrupts Jean Grey's psyche, the metamorphosis takes place.
Dark Phoenix is endowed with tremendous telepathic and telekinetic skills, as well as the capacity to control and absorb energy on a cosmic scale, thanks to the might of the Phoenix Force. Because of this, she becomes a formidable opponent and ranks among Marvel's top-tier supervillains.
Also see: Must read law books for students and lawyers
10. Michael Korvac: Michael Korvac is regarded as one of the strongest Marvel supervillains. He made his debut in "Avengers" #167 from 1978. Korvac, who was once a human, transformed into a cosmic being known as the "Power Cosmic" after merging with it, gaining access to a huge store of knowledge, and developing the ability to manipulate energy. "The Korvac Saga," his narrative arc, is a pivotal moment in Marvel Comics' past.
In this plot, Korvac confronts several heroes, including the Avengers and the Guardians of the Galaxy, and develops into a terrifying menace to the whole Marvel Universe. He can modify reality and take on some of Marvel's most powerful characters thanks to his abilities and knowledge. He is a very deadly foe.
In conclusion, the Marvel world is full with strong supervillains whose strength and malice pose serious risks to the heroes and the universe as a whole.
Marvel's supervillains encompass a variety of skills and goals that test the very foundations of reality, from god-like creatures wielding the Infinity Gauntlet like Thanos to cosmic entities like Galactus and Dormammu. Marvel's greatest characters are continually put to the test by their unrelenting drive for supremacy, destruction, or conquest, which results in epic tales with universal appeal.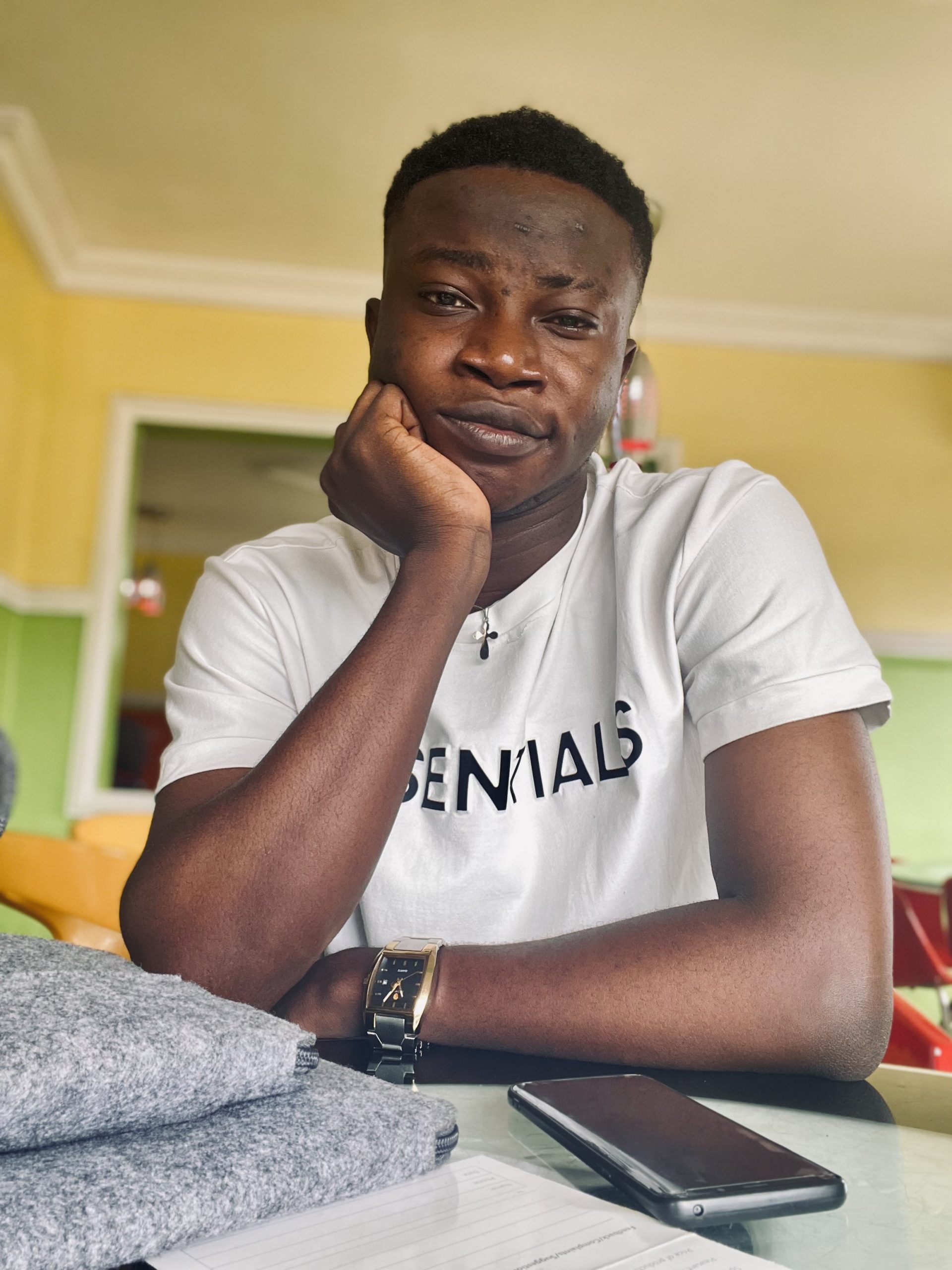 Edeh Samuel Chukwuemeka ACMC, is a Law Student and a Certified Mediator/Conciliator in Nigeria. He is also a Developer with knowledge in HTML, CSS, JS, PHP and React Native. Samuel is bent on changing the legal profession by building Web and Mobile Apps that will make legal research a lot easier.