Most Powerful Superheroes in The World: Superheroes have always been well-liked in our society. When it comes to how they utilize their superpowers to battle evil, their special abilities set them apart and make them popular. However, a hero's skill level increases with their physical strength. Since superheroes and supervillains first became a cultural phenomena in the first part of the 20th century, people have been arguing who the most powerful superheroes and supervillains are.
Making a comprehensive list of all the incredible characters who can read minds, soar through the air, speed across land, shatter your entire existence, and more is nearly impossible. However, we've compiled a list of the most potent superheroes, and they are discussed below.
Recommended: Best Movies for lawyers and law students
Top 10 Most Powerful Superheroes Of All Time
1. The Hulk: Dr. Bruce Banner discovered himself changed into a monster dubbed only as "Hulk" after being exposed to gamma radiation. Even while the specifics of the pair's symbiotic connection may alter, there is one unchangeable law in superhero comic books. To put it simply, Hulk is the strongest character currently in existence.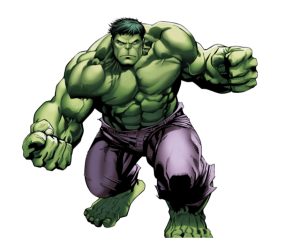 Superman could be powerful enough to lift the whole weight of the Earth's core off the ground or move planets, but even superhuman strength has its limits. Strength of the Hulk does not. According to a well-known superhero formula, the more enraged and powerful the Hulk becomes, there is no limit to either.
2. Superman: Superman has always been the standard other heroes are compared to when talking about overpowering superheroes, despite the fact that his abilities may appear more grounded than the reality warpers on this list. Superman is the greatest all-around superhero of all time since he derives all of his power from the sun and has an endless supply of it.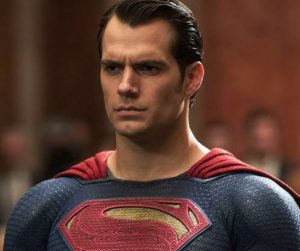 The fact that Superman never actually uses his full strength makes him the most powerful superhero of all time. Superman has always risen to fight whatever extraterrestrial, wicked genius, or god-like monster threatens the Earth.
Also see: Best apps for law students and lawyers
3. Scarlet Witch: Although she may not have been well-known to MCU viewers in her early roles, Scarlet Witch has subsequently established herself as the most potent MCU character to yet.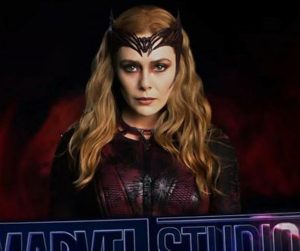 Scarlet Witch has demonstrated her nearly limitless power in numerous ways, including by defeating entire teams of some of the most powerful Marvel characters. Since she more recently demonstrated that she can pose a threat to the entire multiverse in Doctor Strange in the Multiverse of Madness, she more than merits her place this high on the list.
4. One-Punch Man: The fact that Saitama (also known as One-Punch Man) made it on this list and placed so highly despite most of the characters on it coming from more conventional comic book stories speaks volumes about Saitama's inherent strength. Saitama, a strong superhero who frequently vanquishes planetary threats with a single strike, truly lives up to the name of the show.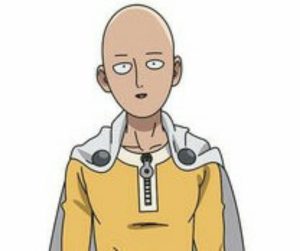 In One-Punch Man, Saitama is so powerful that it is more of a comedy than a serious shounen series. Saitama is meant to be a satire on shounen anime because he symbolizes the constant breaking of barriers and the steadily increasing strength of most shounen characters.
Also see: Differences Between Macbook Pro And Macbook Air
5. Silver Surfer: As Galactus' representative, Silver Surfer pulls his energy from the Power Cosmic (the same source that Galactus utilizes), giving him unrestricted access to god-like energy to wield whatever he pleases.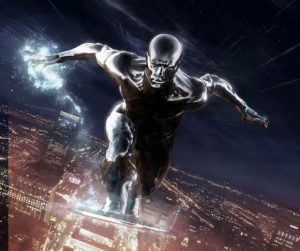 Silver Surfer has used this ability in a variety of ways, including fusing suns, dispatching the most potent Infinity Stone users, and even absorbing the energy from whole stars. Additionally, he can traverse across space at a speed of 500,000 light-years per second, which is simply too fast to even attempt to understand.
6. Franklin Richards: Franklin Richards is the child of Mr. Fantastic and the Invisible Woman. He has the ability to fully alter reality and can use his thoughts to create practically whatever he desires. Fans of comic books have seen the superhero create entire universes, and as if that weren't impressive enough, celestial beings and Galactus have frequently compared him to their level of power.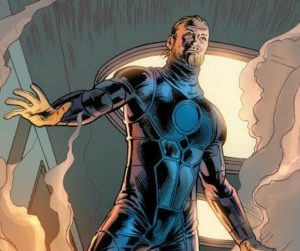 Franklin Richards perfectly embodies the definition of "overpowered," as there is nothing that he can't do because his abilities are only constrained by the writer's imagination.
Also see: Advantages and Disadvantages of the Internet
7. Martian Manhunter: J'onn J'onnz, also known as Martian Manhunter, was once described as the most deadly man in the world by Superman. Martian Manhunter is without a doubt a formidable opponent, even though it may have simply been part of his customary understatement. Martian Manhunter, arguably the most distinctive and potent DC characters, with a broad variety of skills and talents. These include phasing, telepathy, super strength, and shape-shifting.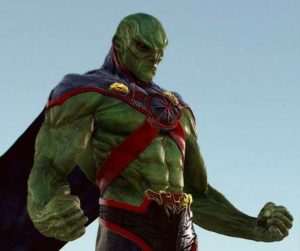 Martian Manhunter is among the strongest characters in the DC Universe because of the variety of talents he has access to and the wisdom that comes from being more than 200 million years old.
8. Jean Grey: One of the strongest mutants that have ever existed, Jean Grey has demonstrated several times in both contemporary films and comic books. Despite the fact that Jean Grey already possessed telepathic and psychic abilities, the Phoenix Force permitted her to do any feat that could be thought of.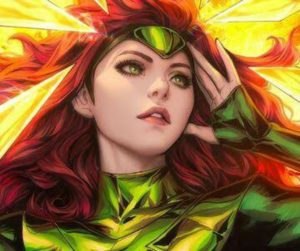 Despite the films' poor box office performance, fans have had the opportunity to witness Jean Grey's amazing strength as Phoenix in two movies. Watching Jean Grey completely obliterate foes and pull off impossibly difficult psychic feats is a testament to the power she possesses.
Recommended: Most Beautiful Cars In The World 2022
9. Sentry: Even though Sentry isn't one of the more well-known Marvel characters, he is, to put it mildly, a big physical behemoth. Sentry was given mental powers in addition to reality-warping powers since it is essentially Marvel's effort to make their own Superman.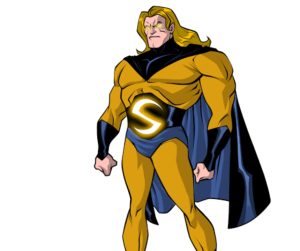 Sentry, who was designed to be Marvel's strongest hero, is frequently seen in Marvel comics displaying incredible strength, such as dodging missiles and defeating the Hulk in World War Hulk. This helps him live up to his reputation as Marvel's strongest character ever.
10. Shazam: Billy Batson (aka Shazam) is a formidable superhero who few DC characters have ever been able to defeat, despite his innocent demeanor and upbeat demeanor. Shazam has a variety of powers, from tremendous strength and speed to the ability to control lightning, and he has no known limitations due to the fact that he possesses the power of seven separate gods.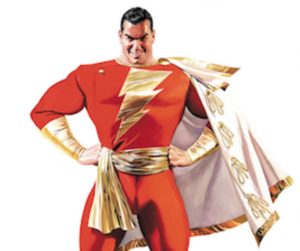 Because Shazam has such untapped potential, authors have been able to depict tremendous accomplishments from him, like as facing up against Superman, which alone makes him an overpowering character in his own right.
Also see: Advantages and Disadvantages of being single
11. Captain Marvel: Captain Marvel established herself as one of the MCU's most resilient characters in her very first movie. There isn't much Captain Marvel can't do with her super strength and photon blasts, from effortlessly destroying whole space fleets in Captain Marvel to holding her own (and maybe outlasting Thanos in Avengers: Endgame).
Because she would be able to easily destroy practically any enemy that appeared, she is a character that is written out of the majority of the MCU. However, when she does arrive, Captain Marvel proves that she is a true powerhouse.
12. Supergirl: In order to save the baby Kal-El from Krypton's destruction, a rocket carrying his 15-year-old cousin Kara Zor-El was also launched.
One of the most powerful individuals on the planet, Kara eventually joined her elder cousin in his struggle for justice and truth as "Supergirl," even though she is still a teenager. Supergirl has been compared to Superman in a number of episodes over the years, including the CW's "Supergirl" season two finale, "Nevertheless, She Persisted," but in the comics, where she is still a teenager, this is not the case.
Recommended: Most Famous People in the World
Conclusion
The topic of which fictional characters are the most potent superheroes has garnered a lot of attention. There are a lot more Superheros in the Marvel and DC universes than the twelve that this list attempted to highlight, and as their number grows, we'll continue to find more potent ones.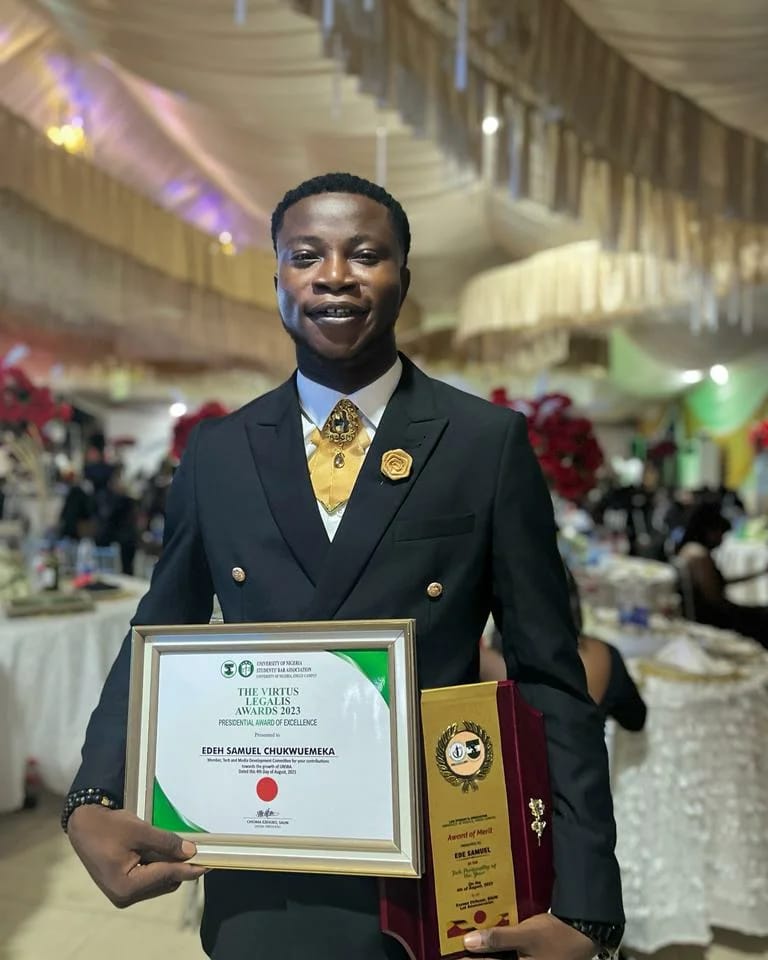 Edeh Samuel Chukwuemeka, ACMC, is a lawyer and a certified mediator/conciliator in Nigeria. He is also a developer with knowledge in various programming languages. Samuel is determined to leverage his skills in technology, SEO, and legal practice to revolutionize the legal profession worldwide by creating web and mobile applications that simplify legal research. Sam is also passionate about educating and providing valuable information to people.