Most underrated footballers of all time: Every week, football fans throughout the world watch and cheer on their teams. Players start to get credit for their work as they aim to make an impression on the field. Fans frequently make snap judgments about a player's likeability, and big-name athletes typically receive high ratings from their following. A good player is someone who can perform admirably in their position and give their team strong performances week in and week out to help them win games.
Fans around the world have high opinions of well-known football players like pele,Lionel Messi, Cristiano Ronaldo, Neymar, and others.  However, some players do not get the credit they deserve. We look at ten of the most underrated football players in the globe. We list the top 11 players in this group who constantly helped their teams yet went unrecognized by many fans.
Recommended: Richest footballers in the world 2023
Most Underrated Footballers In The World Of All Time
1. ANDREA PIRLO, ITALY: Andrea Pirlo only recently decided to stop playing professional football. It's about time Pirlo was acknowledged for the superb playmaker he was. His passing range was incredible, his talents were exquisite, and his free kicks were outstanding. Pirlo may have pondered what he had to do to be mentioned in the clichéd rants of people who claimed to love "the beautiful game" given how much more acclaim Xavi and Iniesta received throughout his tenure. Pirlo promoted Italy during a time when Spain and England were the focus of everyone's attention.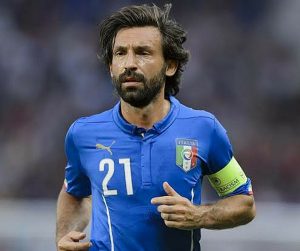 The number of assists and crucial passes Andrea Pirlo made during his career were not represented by his 1/10 goal-to-game ratio. With Italy, he won the 2006 World Cup, two Champions Leagues, and six league championships while playing for Milan and Juventus.
2. RONALD KOEMAN: Ronald Koeman was an excellent player who, despite the fact that most people seem to have forgotten, I would want on my world-beating team. Koeman's power and intellect made him a superb central defender. Like other greats in his position, he was also a brilliant footballer. His passing talent was on par with some of the best playmakers in the world, and he used it even more effectively while taking free kicks.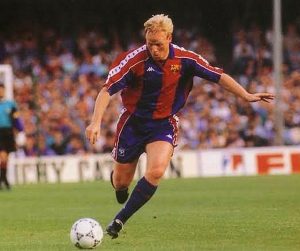 He may be the best goalscoring defender ever with 227 goals in 652 games. He did lead all scorers in the 1994 European Cup (now the Champions League). In addition to leading PSV Eindhoven to their lone European Cup victory in 1988, Ronald Koeman led the Netherlands to their lone victory at the European Championships. Throughout his time with the club, he won eight league championships and another European Cup with Barcelona.
Recommended: Differences between interest and profit
3. GHEORGHE HAGI, ROMANIA: Most people seem to have forgotten Ronald Koeman's brilliance, but if I were to assemble a team of world-beaters, I'd want him on it. Due to his size and intellect, Koeman made a superb central defender. But he was also a brilliant football player, much like the other legends in his position. He had passing skills that were on par with some of the best playmakers in the world, and he used his ability to take free kicks to even better advantage.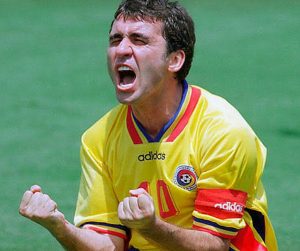 He may be the top defender ever in terms of goals scored with 227 in 652 appearances. He did lead the 1994 European Cup with scoring (now the Champions League).  Hagi, a midfielder who played 638 games and scored 271 goals, won the UEFA Cup and seven league championships. The Maradona of the Carpathians ought to be near the top of every list of the finest players, yet occasionally he falls outside the top 100.
4. GAETANO SCIREA, ITALY: Although Franco Baresi is generally cited as one's best defender, he was not present when Italy won the World Cup in 1982. Gaetano Scirea stopped him from joining the organization. This quick defender was excellent as Beckenbauer's sweeper.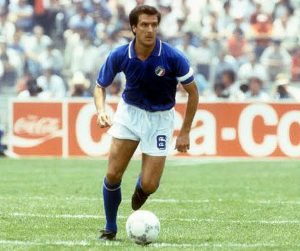 Scirea's extraordinary talent, shrewdness, and leadership helped the team win almost all of the honors. He also won seven league championships, two domestic cups, the European Cup, UEFA Cup, Cup Winners Cup, and Super Cup in addition to the 1982 World Cup. Scirea was a reserved, timid man who never received a red card in his entire career. He might not have earned the praise he merited because of his character. Sadly, Scirea, 36, lost his life in a car accident.
Recommended: Most Corrupt Politicians in The World: Top 10
5. HRISTO STOICHKOV, BULGARIA: Hristo Stoichkov, who finished with six goals and led an underdog Bulgarian team to fourth place, was one of the unsung heroes of the 1994 World Cup. He was a unique talent who would have made more of an impact if he had been born in Italy or Germany.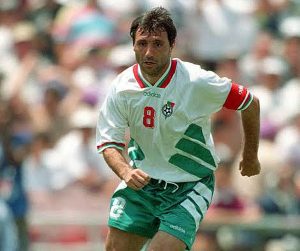 Stoichkov established the wing-striker position, which is now typical in the majority of 4-3-3 formations. He left a lasting impression on many football fans during the 1990s thanks to his incredible dribbling abilities and penchant for stunning goals. He not only scored several free kicks but was also a great ball crosser. He made 677 appearances, amassed 350 goals, one European Cup, and eight league championships.
6. DAVOR ŠUKER, CROATIA: The greatest football players in history are capable of feats that few others can. The goals Davor Uker scored served as a definition of this ability. He was able to do this thanks to his deft touch and his impeccable judgment of the force and placement of his blows. Achieving third place in the 1998 World Cup as arguably the best Croatian footballer in history was no small effort for a nation with a population of less than five million. He also had the highest score in the contest.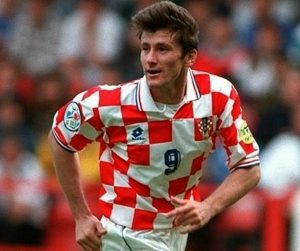 Overall, uker scored 203 goals in 448 games while playing for his club, and 45 goals in 69 appearances for Croatia. He won the league title and the European Cup with Real Madrid.
Recommended: Most Difficult Languages In The World To Learn: Top 11 Hardest
7. MATTHIAS SAMMER, GERMANY: People frequently overlook Matthias Sammer while Lothar Matthaus is viewed as Beckenbauer's replacement and Baresi and Maldini receive all the accolades. This sweeper and defensive midfielder, who was crowned the tournament's best player, helped Germany win the 1996 European Championships.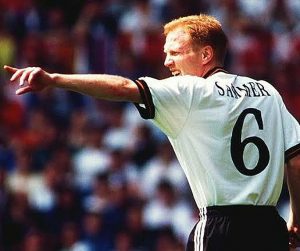 Sammer was a superb leader, thinker, and ball-winner who could pick up the pace when necessary and motivate his team to victory. Despite being thought to be superior to Matthaus, the latter seems to be remembered more for winning the 1990 World Cup. Sammer led an underdog Borussia Dortmund club to the 1997 Champions League in addition to the 1996 Euros. He also captured two league championships, but an injury ended his professional run.
8. GÜNTER NETZER, GERMANY: Germany won the slightly less famous 1972 European Championships before winning the World Cup in 1974. A key player on this team was Günter Netzer. He was a brilliant passer of the ball and, like many of the top athletes of today, he ducked into his own half to seize control of it. He served as the team's focal point, similar to Barcelona's Xavi, but he also possessed exceptional dribbling skills and potent leadership qualities.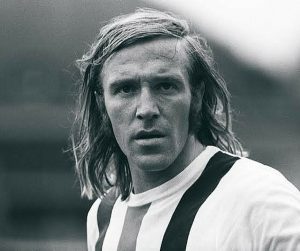 Netzer faced off against Beckenbauer's Bayern Munich with Borussia Mönchengladbach and won two league championships. He was acquired by Real Madrid to rival Barcelona's purchase of Cruyff, and like Cruyff before him, he defeated presumably superior players to win two league championships.
Recommended: Poorest African Countries 2022 (And Their GDP)
9. GABRIEL BATISTUTA, ARGENTINA: One of the finest finishers in history was Gabriel Batistuta. He could score from practically any spot on the field, and his strength and ferocity allowed him to make the most of this talent. He went by the nickname "Batigol," and in 494 competitive games, he scored 300 goals.
He also scored 56 goals in 78 matches for Argentina. With Argentina, Batistuta won the Copa America twice. During his club career, he also won two league championships and one domestic cup. His best performances came while playing for Fiorentina in Italy. He may have attained the recognition his talent merited if he had played for a bigger team when he was at his best.
10. MICHAEL LAUDRUP, DENMARK: Romario ranked Michael Laudrup as the fifth-best player in history. Has he been well-known to many of today's supporters? Beckenbauer compared him to Pele, Maradona, and Cruyff. He possessed great technique and passing prowess, as well as vision and tactical thought. He was undoubtedly a better talented player than Zidane, but  Zidane was a great player because he consistently gave 110% and played at his best on the biggest platforms.
Laudrup is accused of not always giving his all on the field and of not always displaying his talent. Laudrup managed to win seven league championships and the European Cup despite this. He still managed 197 goals in 967 games while being one of the best assisters of all time.
Recommended: How to become a better version of yourself every day
11. TORRES FERNANDO: He is a Spanish and over the years, his great career has been marked by an unprecedented number of victories. In 2007, he began his career at Atletico Madrid and made the move to Liverpool. So, he became a favourite fan at Anfield and in 2011, he decided to join Chelsea on a transfer for a disputed amount of £50 million.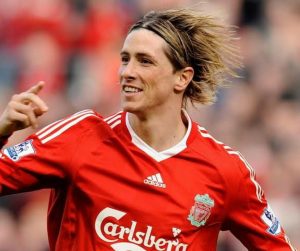 Today, Fernando has won several football awards such as: the Europian League, the 2010 World Cup, the FA cup, Euro 2008, Euro 2012, and the Champions League with the club of west London even though he is not always in his best in the blue jersey. In the finals of 2008 and 2012, he scored the goal which made his team win the match and ranks one of the beat players with over 30 goals for the team of Spain.
Again, later he joined Liverpool and set a new record by becoming the fastest player to reach 50 league goals for the club. Today, he is the first Liverpool player to score more than 20 league goals in a season In his debut seasons at An field. As at 2023, despite his achievements in football, he is underrated by record when compared with others.
Also see: Differences Between Warranty and Guarantee
Conclusion
Each and every player is significant and that being underated does not equate to being a worse player than the rest. It's possible that many performers' talents were unrecognized merely because of the environment they performed in. since getting to the top of the wave occasionally requires more luck than talent.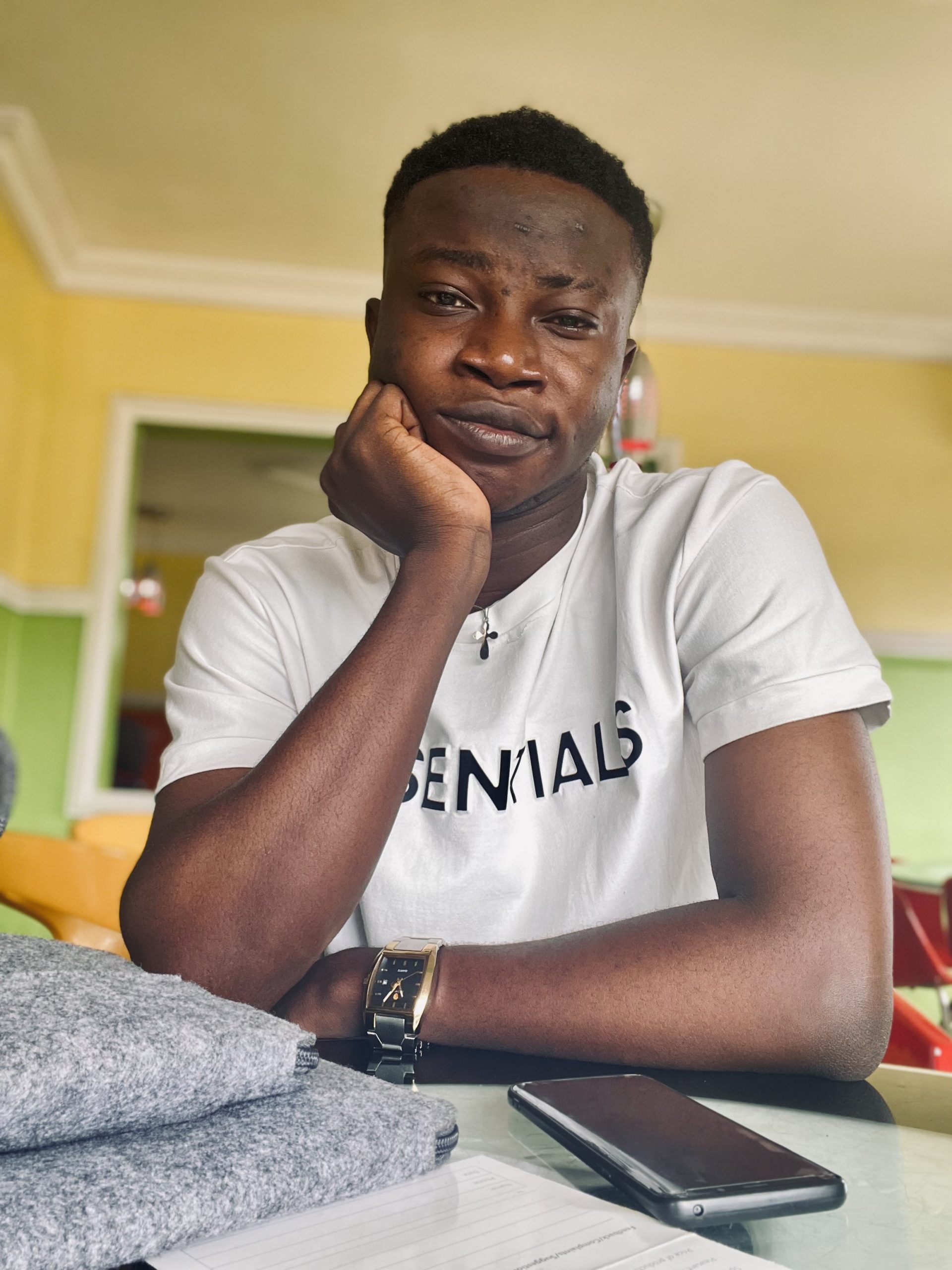 Edeh Samuel Chukwuemeka ACMC, is a Law Student and a Certified Mediator/Conciliator in Nigeria. He is also a Developer with knowledge in HTML, CSS, JS, PHP and React Native. Samuel is bent on changing the legal profession by building Web and Mobile Apps that will make legal research a lot easier.