Safest States in Nigeria: Nigeria is a huge country that is divided into 36 states. Many people see Nigeria as a dangerous country outside of its borders. This is due to reports of terrorism, such as Boko Haram attacks on country inhabitants and citizens. There are instances of kidnapping and armed attacks. However, these ugly incidents mostly occur in specific areas of the country. Kidnapping, for example, is primarily connected with the Niger Delta region, while bombing and terrorist threats are primarily associated with Nigeria's North East.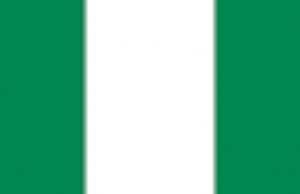 Every day, when those of us who live here turn on the television, we see one horrible report about homicides, kidnappings, rape, and other forms of violence throughout the country. This has given visitors and even some Nigerians, the notion that the country is extremely dangerous and difficult to live in. While some regions of the country are indeed dangerous, many cities in Nigeria are nevertheless considered the safest to live in.
These cities have state-provided maximum security, low levels of violent crime, and religious crisis, among other things. These cities receive tens of thousands of visitors and foreign investors each year. So, if you're considering settling down, visiting, or working in Nigeria, these are the top 11 safest cities to live in Nigeria, in no particular order.
Recommended: Most Educated Tribes in Nigeria 2022
Most Peaceful and Safest States in Nigeria 2023
In no particular order, below are Nigeria's top ten most tranquil and safest states to reside in 2023:
1. OSUN STATE: Osun State is a Nigerian state located in the southwest. Osogbo is the state capital. Kwara State is on the north, Ekiti State and Ondo State on the east, Ogun State on the south, and Oyo State on the west. Yoruba is the most common ethnic group in Osun state, with sub-ethnic groupings including Ife, Ijesha, Oyo, Ibolo, and Igbomina and people from other regions of Nigeria.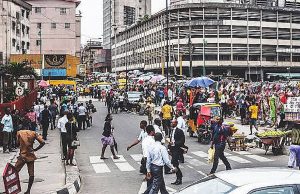 Osogbo in Osun state is one of the safest cities you can find in the country. Unlike most other cities in the country, Osogbo has a fairly-constant power supply, so electricity is not a source of worry. The residents of the state are also warm and welcoming. Visitors would not feel left out.
2. ENUGU STATE: Enugu State is one of the five Igbo-speaking States. It is located in the Eastern Nigerian and is one of the secured and peaceful States in Nigeria today. Its Capital and largest city is the coal city, Enugu, from which the State's name was derived.
Enugu State shares borders with Abia and Imo States to the south, Ebonyi State to the east, Benue State to the north-east. It also borders Kogi State to the north-west, and Anambra State to the west. It is one of those states in Nigeria that has the smallest land mass.
Compared to certain other parts of Nigeria that are notorious for having security difficulties and high crime rates, Enugu State is extremely safe for its residents. The Awhum Caves and Waterfalls are located in Enugu State. It is also home to the University of Nigeria, Nsukka, one of Nigeria's oldest universities. Polo Park Mall, Shoprite, Nnamdi Azikiwe Stadium, Milken Hills, and Udi Hills, to name a few, are a few of the other tourist attractions in this serene State.
Also see: Countries With The Highest Job Opportunities
3. LAGOS STATE: Lagos State is Nigeria's richest, most populous State. It is also an oil-producing state. As Nigeria's commercial nerve center and center of excellence, Lagos is one of Nigeria's most tranquil and secure states. Terrorism, insurrection, cultism, kidnapping, and robbery, to name a few, are all prohibited by the State's effective security mechanisms.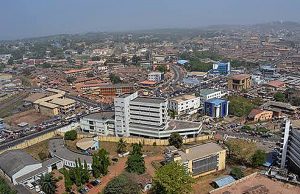 Lagos State provides a list of emergency helplines that you can quickly dial in the event of a security threat or emergency. Many of the roads in the state are equipped with CCTV cameras to check vices, and at night the streets are well lighted to greatly reduce crime incidences.
4. OYO STATE: Located in South-West Nigeria, Oyo State was one of the three States that were birthed from the former Western State of Nigeria far back in 1976. The State comprises 33 Local Governments and 29 Local Council Development Areas. The state is tranquil and visitors and tourists will find it hospitable. Its Capital and largest city is Ibadan.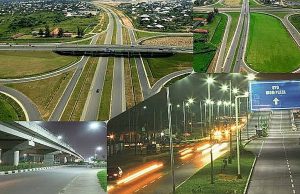 Ibadan, the State's capital, is a very old  city. It is, by far, one of the coolest cities in the country and the best to travel to or reside in. Ibadan is nicknamed the 'city of brown roofs' because of the ancient feel and looks of that ancient city. The locals are warm and welcoming to visitors.
They also have a strong desire for peace. If you're a tourist interested in sightseeing, Ibadan offers a variety of possibilities that will provide you with unforgettable memories. The National Museum of Unity, Irefin Palace, Army Pool Reserve, and Laomos Palace are among these. Lagos, Nigeria's commercial capital, is less than two hours drive from Ibadan.
Also see: Most beautiful animals in the world 2022
5. KWARA STATE: Kwara State is currently one of the safest places to live in Nigeria. It is located in the western section of the country for political reasons and belongs to the North-Central geopolitical zone. This primarily Yoruba state has an extremely low crime rate, making it one of Nigeria's most peaceful states. Ilorin is the state's Capital and major city.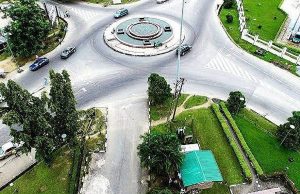 6. EKITI STATE: Ekiti is a Yoruba state in the country's southwestern region. Today, it is considered one of Nigeria's most peaceful states. Ekiti is not known for its violence or other social vices, and it is a welcome place for visitors and tourists. The state is divided into 16 Local Government Areas, each of which is quite calm. Agriculture is the primary source of income for many people in Ekiti.
More than 75% of Ekiti state's population relies on agriculture for income and jobs. Cash crops like cocoa, oil palm, kola nut, plantain, bananas, cashew, wood, rice, yam, cassava, maize, and beans are Ekiti's agricultural products. Natural mineral resources include cassiterite, columbite, clay, bauxite, and feldspar, to name a few. Ado-Ekiti is Ekiti state's capital and largest city.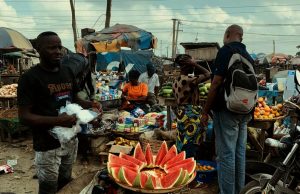 Recommended: Best Handworks to Learn in Nigeria 2022
7. EBONYI STATE: Ebonyi State is a Nigerian state in the country's south-eastern region. It is an Igbo state created out of the states of Enugu and Abia, and it is one of Nigeria's most tranquil states today. Ebonyi, like Enugu State, is home to the Wawa people, a group of hardworking, pleasant, peace-loving, and tolerant Nigerians.
Ebonyi State has an extremely low crime rate, and it is highly rare for the state to receive unfavorable headlines in this area. Abakaliki is the is a megacity and the capital city of Ebonyi state.
8. KOGI STATE: Nigeria's north-central region is home to this State. Because the confluence of the Niger and Benue Rivers occurs there, it is known as the "Confluence State."
Lokoja serves as the country's Capital. The Igalas, Ebiras, and Okuns are the three primary ethnic groups in Kogi, with the Igalas being the largest.
Recommended: How to become a successful business entrepreneur
9. IMO STATE: Imo state was founded on February 3, 1976. It was carved out of the former East Central state in Nigeria. The main cities in Imo state are Owerri, Orlu, and Okigwe. The people of Imo state are preponderantly Igbo speakers who have minor disparities in dialects.
In addition, Akwa Ibom was rated the most peaceful State in the South, Kaduna in the North West, Kogi in the North Central, Osun in the South West, Imo in the South East, and Taraba in the North East.
10. AKWA-IBOM STATE: The Akwa-Ibom state government sets aside a huge amount for security yearly to keep the state safe. Uyo is the state's capital city and holds many tourist attractions and delightful cuisines. The city inhabitants are friendly, and visitors would always feel at peace and relaxed.
Recommended: Most expensive cities in the world
11. Sokoto State: In the far northwest of Nigeria, Sokoto State is bordered to the north by the Republic of Niger and to the west by the Republic of Benin. It is called after the Sokoto Caliphate, which was established in 1804 by Usman dan Fodio, a Fulani rebel and religious figurehead. The majority of the population in the state is Muslim, and the two main ethnic groups are Hausa and Fulani.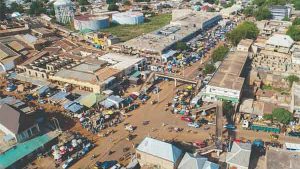 Even though Sokoto State is in the region of Northern Nigeria where we hear about problems related to violence almost daily on the news, this state has been less turbulent and has not been marred by bloody conflict.
Well, Sokoto state is very sanitary in addition to being safe. One feature of this region is that it serves as both the nation's center for Islamic education and the residence of the sultan, the country's first-class monarch. These elements have made a significant contribution to the state's overall calm and quiet. The state government has also put in a lot of effort to guarantee the safety of people and property there. The Sokoto State Hisbah Commission, a well-equipped and well-trained security organization, is in charge of upholding Islamic values and legislation in the state. The committee has played a crucial role in preserving the state's calm and security.
Recommended: 12 Interesting Things To Do During School Holidays
Conclusion
Indeed, our country Nigeria, the most populous black nation on earth, with over 200 milliion inhabitants and nearly 300 ethnic groups and tribes that occupy the 36 States, and the Federal Capital Territory, is plagued with certain recognized security issues, chief of which is the Boko Haram terrorism in Northern Nigeria, particularly in the North-East, herders/bandit attacks prevalent in different parts of the country, frequent kidnappings both in the north and south as well as militant insurgency which occurs mostly in the Niger Delta region.
However, this has little bearing on many other sections of the country, which have long maintained the peace and tranquility that has made them a safe refuge for many citizens, residents, and visitors. There are many places in Nigeria today that are quite peaceful and safe, and without further ado, we have looked at the main states in the federation where peace flourishes and residents are content to live in them while going about their daily activities without worry. We wish you a pleasant visit to any of the states mentioned above.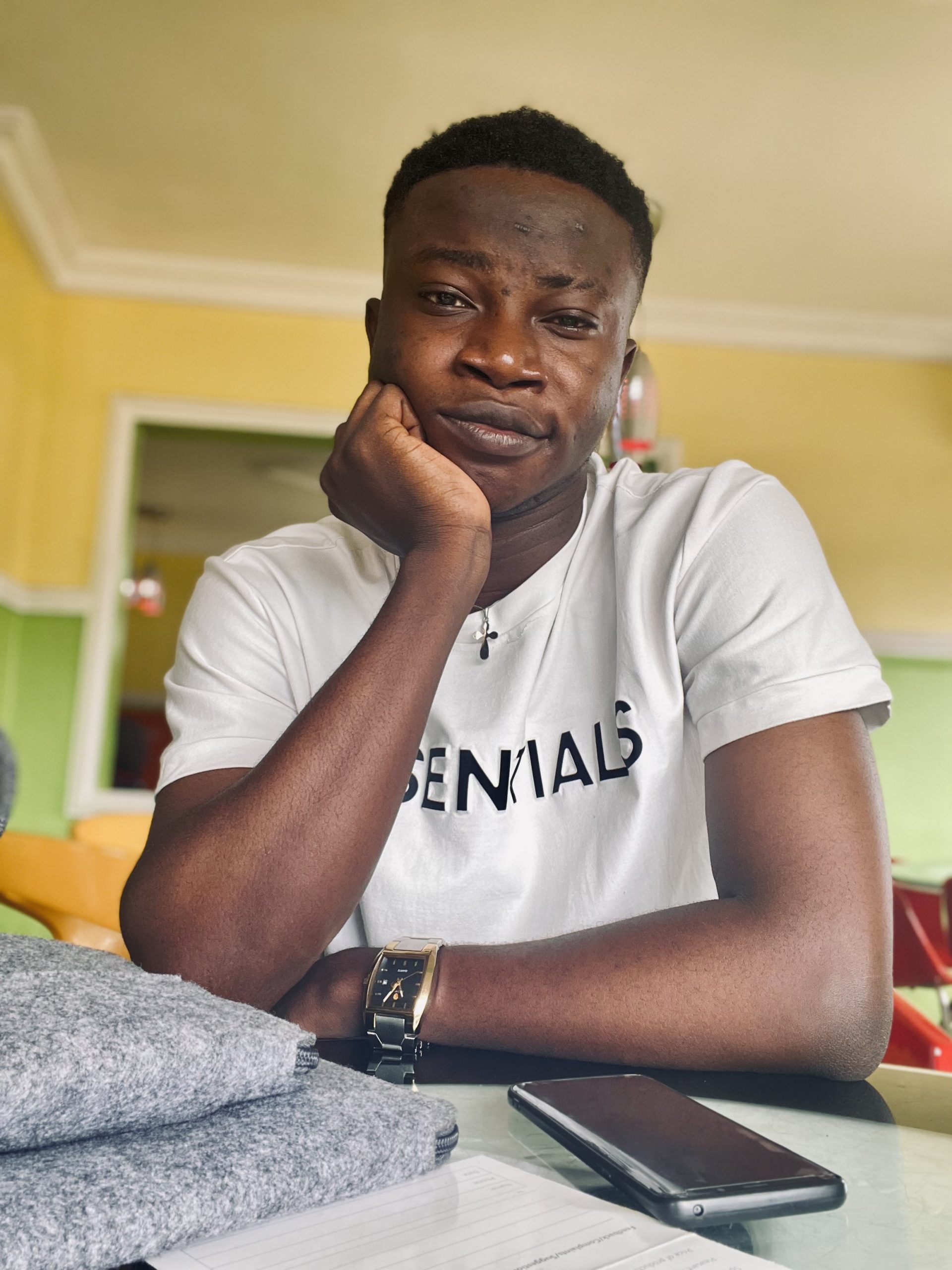 Edeh Samuel Chukwuemeka ACMC, is a Law Student and a Certified Mediator/Conciliator in Nigeria. He is also a Developer with knowledge in HTML, CSS, JS, PHP and React Native. Samuel is bent on changing the legal profession by building Web and Mobile Apps that will make legal research a lot easier.