Nigeria is a country blessed with a lot of human resources and so many institution of higher learning where one can broaden their skills and Knowledge and become advanced in his or her chosen field of study. There are several professional courses offered in the University; but for the purpose of this article, we would be discussing the top professional courses to study in the university, as understanding what they are about would help you when choosing a course to study when the time comes.
Top 10 Best Professional Courses to Study in the University
1. Medicine and Surgery: It's no news that everybody wants to study medicine in the university, this is not without reason because it is as interesting as it is lucrative albeit its challenges. To study this six years course, a background in sciences is required, and also a school leaving certificate.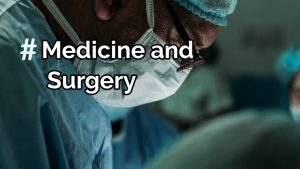 Here are a few advantages of a degree in medicine and surgery:
a. You can work anywhere, ranging from hospitals as a dentist, surgeon, writer, pediatrician, lecturer, researcher, or other professional fields. Medicine and surgery is a very broad field, so choosing from a lot of careers accompanying the course, wouldn't be a difficult task as there are a lot to choose from.
b. Uniformity of the practice all over the world: what this means is that the practice is the same, all over the world. Unlike a rage of other courses whose practice varies country by country, it is not the same for medicine and surgery. Hence, it is easier for professionals to migrate from one country to the other, practicing their profession without difficulty.
c. Doctors are in high demand:  this demand is so high that most medical graduates secure good paying jobs the moment they graduate.  Moreso, is the fact that doctors In developing countries, find it easier to migrate to developed countries as there are always jobs waiting for them.
d. Job security and well paying jobs: this is another reason to study this course, as due to its high demand ad importance, healthcare professionals are paid high salaries. Even better, is if you are in a developed country.
e. Studying medicine and surgery in the university, can be stressful; the difficult exams, the everyday classes and medical terms that you would have to familiarize with. Even after the university, rosiness is not promised as the actual job is also as stressful as hell. Still, this doesn't remove the beauty of the course. Nothing good, they say, comes easy.
Also read: Most lucrative field in Medicine and Surgery
2. Law: Law as a professional course requires you to have a background in arts, and also a certificate to that effect. It also involves studying courses relating to human management and laws and principles guiding society.
If your dream is to uphold justice, defend people's rights In the court room, draft legal documents and give legal advice as a solicitor, maybe this is the right field for you. With a law degree, you can practice as a paralegal, legal assistant, mediator, court reporter, solicitor, judge, lawyer. Even if you dot see yourself as a practicing lawyer, having a career in law comes with: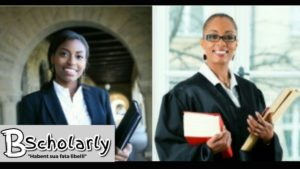 a. Prestige: Lawyers are learned people, and it comes with years of studying various disciplines and of course, the legal framework of different states and rights. The slogan, "lawyers know everything, is not wrong at all, as they are taught, a little out of everything, so they know bits of other courses and professions.
b. Multi-choices: life doest end in the court room for lawyers. As a law graduate, you can work in various fields like, journalism, academia, commerce, politics, consultancy, human management, research and even as a solicitor.
c. Knowledge of your rights: wonder why lawyers are not push over's? Wonder why the first thing that comes out of their mouth, whilst introducing themselves to you is, "I'm a lawyer"? You have probably heard this a dozen times before now, and wondered if pride is one of the things they are taught early on in the university? The truth is, studying law comes with a whole lot of confidence, and it feels so good, knowing you know your rights and they cannot be trampled on, as a result of ignorance.
d. The power to make a difference through law: lawyers can be Judges, even Legislators. Occupying this office goes a long way in making a difference in the laws affecting society as a whole. There are a lot of lacunas in our laws, and being a lawyer means you are acquainted with the laws and principles guiding the state, making it easier to step in and make changes.
Recommended: Salary structure of lawyers in Nigeria
3. Petroleum and Gas Engineering: Petroleum and gas engineers design and develop methods for extracting minerals and deposits from below the surface of the earth. Becoming a petroleum and gas engineer requires you to be analytical, as petroleum engineers should be able to compile relevant technological information, to ensure that the facilities are running smoothly, before an operation. You also need to have math skills, as the principles of calculus ad other advanced topics in mathematics are relevant for designing and analyzing projects.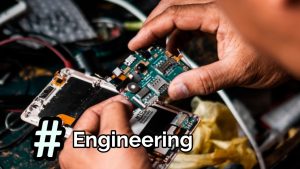 Petroleum engineering is so broad that you can major in certain aspects as a completion engineer, drilling engineer, natural gas engineer, oil drilling engineer, oil exploration engineer, oil well engineer, production engineer, reservoir engineer etc. you could even be a lecturer.
4. Electrical Engineering:  electrical engineers design devices powered by electricity, or producing electricity. It is understanding the science behind electricity. Considering how the world is going, and has gone all electrical, as technologies seem to be on the rise, its no wonder why almost, if not all the industries, has created a space for electrical engineers.
Electrical engineers do more than just designing devices, they are also involved In electrical projects like, developing telecommunication systems,  lighting and wiring complex buildings, households and maintenance.
However, the electrical world keeps evolving, and as a electrical engineer, it is up to you to follow the trend, in order to remain useful and updated. To study this, as a professional course in the university, a background in sciences is also needed.
Also see: Top universities to study engineering in Nigeria
5. Pharmacy: this course covers chemistry, human biology, physiology, pharmaceutics, pharmacology (how drugs react to the body). You will learn components of drugs, prescriptions, clinical practice, and how to relate with patients.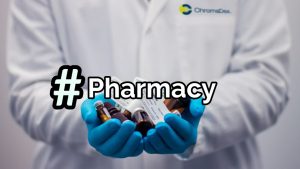 A degree in this course requires you to have a good understanding of chemistry, biology, physics, and mathematics. With a pharmacy degree, you can work as a community pharmacist, hospital pharmacist, researcher, locum pharmacist.
6. Medical Laboratory Science: this involves performing scientific testing on biological samples and reporting the results to physicians. Medical laboratory scientists act as "disease detectives", as they are in charge of checking for abnormalities in the body. It is this information that would serve as a bedrock for the doctor to make his diagnosis and treatment.
This course is a five year course, and to study it in the university, a background in sciences is needed.
Recommended: Best science courses to study in the university
7. Architecture: This four year course is mainly on the art of designing large structures and buildings. however, it is not limited to designing alone, as it also involves planning, budgeting, handling financial accounts, and human management. Architects can work as landscape architects, urban planners, restoration architects or even as artists.
8. Accounting: this course Accounting basically involves measuring, processing, analyzing and communicating financial data and processed information to relevant parties, e.g investors, creditors, brokers etc. A degree in this four-year course, requires you to have a good head for numbers, and eyes, for paying close attention to details.
Most accountants practice public accounting, which involves providing audit, tax, and consulting services to the general public. Some also work as internal auditors, for various companies, in house tax accountants, financial managers.
Also see: Top 10 commercial courses to study in Nigeria
9. Nursing sciences: this is basically the art of taking care of patients. For nurses, they have the option of working in hospitals, prisons, long term care facilities, outpatient facilities, physician offices, universities, either as a practicing nurse, or a lecturer.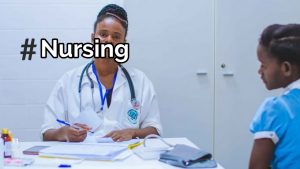 The nursing field is so uniform that the practice doesn't differ, per country, hence, migrating nurses can secure jobs without stress.
10. Medical physiologist:  this course covers laboratory and clinical components, physics, cell biology and nutritional science. A physiologist looks at the body (both cellular and molecular), and attempts to determine what conditions are normal and causes of abnormalities in the human body.
A Physiologist can work in pharmaceutical industries as clinical research associates, research scientists, pharmacologist, biomedical scientist, clinical scientist…
In conclusion, having an idea, as to what a particular course entails goes a long way in informing your choice. Good luck as you choose from the best professional courses to study in the university.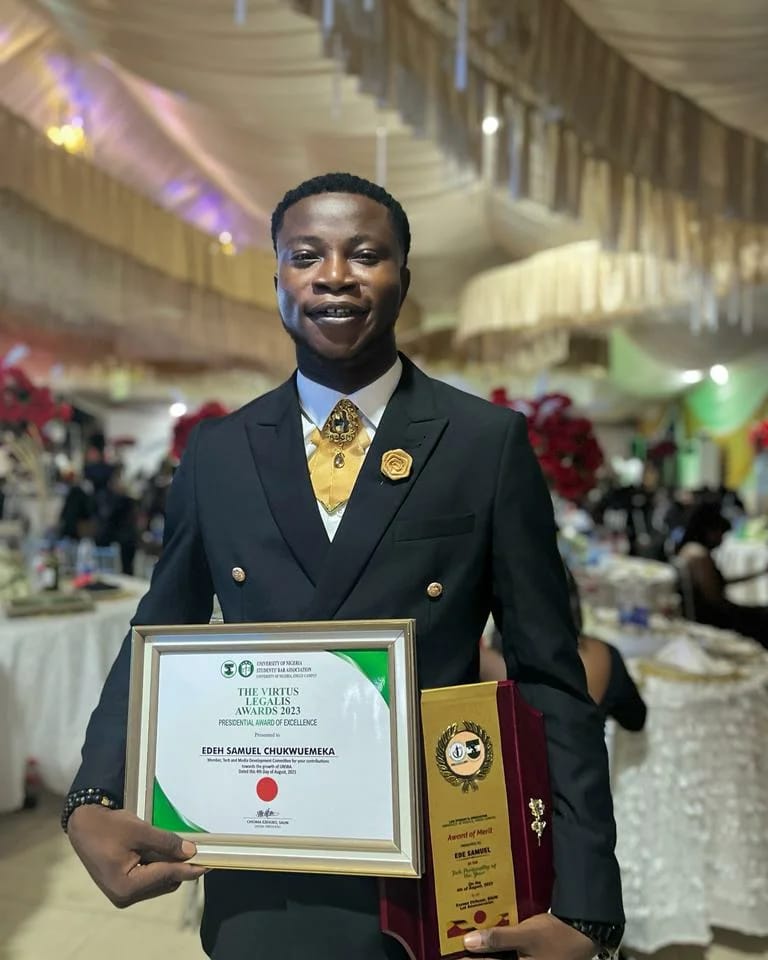 Edeh Samuel Chukwuemeka, ACMC, is a lawyer and a certified mediator/conciliator in Nigeria. He is also a developer with knowledge in various programming languages. Samuel is determined to leverage his skills in technology, SEO, and legal practice to revolutionize the legal profession worldwide by creating web and mobile applications that simplify legal research. Sam is also passionate about educating and providing valuable information to people.