Top 10 Best Blogs for Teachers: We have picked out the 10 Best Education Blogs for Teachers to Follow, they are a must follow for any teacher who truly wants to make a mark but in and out of the classroom.
These blogs have proven to be useful for staff development. They also offer resources and information that is relevant for classroom use – these trusted and solid blogs continue to serve as sources of inspiration for educators around the globe, these blogs are dedicated to modern learning and teaching.
The world is revolving fast alongside education and educational techniques, educators need to be up to speed about changes that constantly occurs to help them pattern transfer of knowledge accordingly.
Here is where teachers get to be taught, new methods, rudiments and techniques to amplify their success in their chosen profession. These blogs provide educational technologies that are paramount in the improvement of learning around the world.
Recommended: Advantages and Disadvantages of a written constitution
Best 10 Education Blogs/Websites for Teachers
1. WeAreTeachers: WeAreTeachers is first on our list. It is a blog which aids and promotes innovations in education. Through connect to the most effective classroom resources, WeAreTeachers aims to achieve the objective of promoting innovations. This blog has 575.1k followers on Twitter, 1.8M fans on Facebook, and Instagram followers of 395.7k.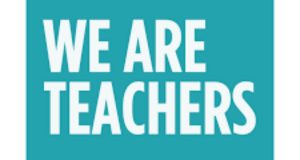 2. Teacher Toolkit: Here, teachers are provided with resources that are meaningful for classroom effectiveness across the globe. Teacher Toolkit is read by over 15 million people across the world; a collection of classroom resources for teachers and school leaders; this resolved are easy to download.

Teacher Toolkit helps to provide teachers all over the world with tools and resources. This blog is one of the most influential and unique teacher-voices in the United Kingdom. To achieve its aim, Teacher Toolkit provides explanation for every tool, where to use it as well as home to use it. It provides a template.
Also see: How to become a successful lawyer: 8 qualities you need
3. Teaching Blog Addict: Teaching blog addict is dedicated to teachers who want a site where they can find the best educational resources – by arranging contents into sections and categories, educators who are searching for a particular information or subject matter can find the content quickly and without much fuss.
In the UK, Teaching blog addict is the most influential blog on education. Mr. Rose McGill, an award-winning deputy head teacher in North London runs the blog. This blog has about 30.6K Fans on Facebook, 7.8K followers on the gram, and 245.9K followers on Twitter. Mr. McGill writes on varying topics ranging from leadership traits to keeping safe on social media.
4. TechThought: TechThought helps teachers to be more digitally connected – there are sections on technology and best practices that would help in the classroom. TeachThought supports educators through innovations in teaching and learning that is paramount to the 21st century audience. They have 116.5K Facebook Fans, 1.2K Instagram followers, and 156.8K followers on Twitter.
This forward-thinking blog is for all educators who want to improve their digital connectivity. They contain sections on technology-assisted assessment, iPad best practices in the classroom, Twitter hashtags to monitor, and studies on how thinking habits and neuroscience influence kids' learning processes.
Recommended: Ways to improve your emotional intelligence
5. Edutopia: This blog is a section of The George Lucas Foundation and it focuses on both students and teachers. It has two objectives which are: to produce contents that improves learning and engages student to collaborate with teachers, researchers, and experts to advance the field of learning. Edutopia is a blog that focuses on what works in the field of education.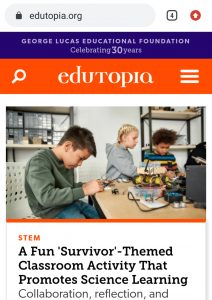 People are shown how to adopt or modify best practices, and they are presented real-world stories of innovation and continual learning. It is believed that teachers can enrich their careers if they are mindful of their thought process and professional progress.
6. Classroom 2.0: Classroom 2.0 is a blog which has its focus on bringing social media and web 2.0 into the classroom. It is a social network framework for teachers who look forward to learning more about integrating online strategies into their physical or virtual classrooms. Educational videos are shared on this blog and they offer variety of perspectives on education with over 78 thousand members from 199 countries of the world.
Also see: Differences between common law and equitable law
7. Cool Cat Teacher Blog: Cool Cat Teacher Blog helps the teacher to be better and live a meaningful life.
Mitchell, Georgia, United States of America owner of The Cool Cat Teacher Blog provides advice, ideas, and motivation to help you be a better educator every day. Vicki has taught teachers how to use technology in the classroom for the past 18 years.
With new tools, excitement, and the sense that teaching is a noble profession, she has started educating students. She is a full-time teacher at Westwood Schools in Camilla, Georgia, as well as the IT director. Cool Cat Teacher has over 17K followers on Facebook, 3.3K followers on the gram and 165.2K followers on Twitter.
8. TeacherTube: TeacherTube is an online community for teachers where teachers share videos of instructional learning and where teachers are peered into different groups focused on discussing specific topics.
The blog also contains photos, videos and audio recordings for the teacher to use in formulating a curriculum. It is a website that allows teachers to deliver professional development to other teachers at any time and from anywhere — a place where professors may upload videos that students can watch to understand a concept or skill.
Also see: How to answer law problem questions using IRAC Method
9. Educational Technology and Mobile Learning: Educational Technology and Mobile Learning that teachers and educators can use in the classroom. Also, it focuses on strategies through which mobile devices and other apps can be used to integrate learning successfully. This blog helps the educators to become aware of how mobile devices are influencing how students learn outside the classroom.
10. The Organized Classroom Blog: On number 10 is the Organized classroom blog – it focuses majorly on helping and assisting teachers and educators to make their classroom more efficient by offering tips, ideas, free resources from other teachers. The owner of this blog has taught since 2000 in 2 states, and in urban, rural, and suburban settings.
Also see: Best online shopping site in the United States of America
In conclusion, the job of teaching is by far one of the most tasking and difficult job in the world. They help create the future. Some have underestimated their job, but those who have dared to imagine the boundlessness of chaos that occur if they do not do their jobs well have put in so much energy into learning how to improve on themselves and learning techniques that would help them effectively carry out their jobs.
For teachers from all works of life who have this as their objective, these blogs will go a long way in providing resources for teachers.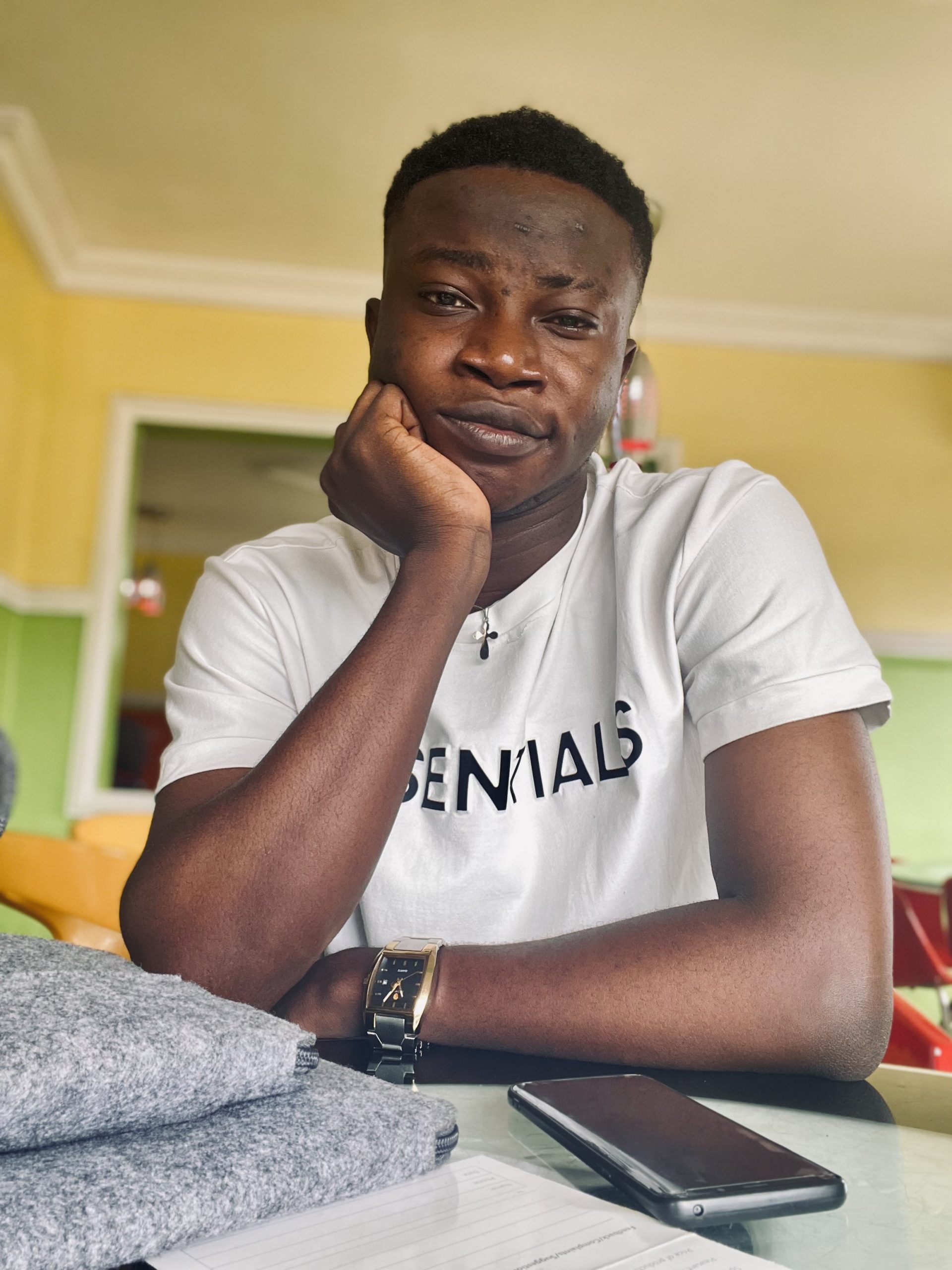 Edeh Samuel Chukwuemeka ACMC, is a Law Student and a Certified Mediator/Conciliator in Nigeria. He is also a Developer with knowledge in HTML, CSS, JS, PHP and React Native. Samuel is bent on changing the legal profession by building Web and Mobile Apps that will make legal research a lot easier.