Best Musicians in Ghana: Musical genres, like movies and filmmakers, are as diverse as one subject can be. It spans generations, cultures, ethnicities, and musical styles, including hip-hop, pop, rock, R&B, gospel, and funk, as well as rockabilly and soul. Music, as we understand it today, has changed lives all around the world, not only in Ghana. There have been many successful Ghanaian musicians throughout the years in Ghana. Because of the great music they create, they have now been considered Ghana's best.
Though music artists from Nigeria and South Africa have influenced the African music landscape for many years, pumping out music as well as winning awards in both Africa and overseas, Ghanaian musicians aren't far off, ranking among the top three in the continent. The usage of a local language mixed with English is becoming increasingly popular around the world.
This may be seen in the multiple collaborations in which Ghana's prominent rapper "Sarkodie" has been involved. The list below should help you comprehend the triumphs of indigenous Ghanaian artists and what they have accomplished a little better.
Recommended: Countries with the best education system in Africa
Top 13 Best and Most Popular Ghanaian Musicians 2023
The following are Ghana's top 13 musicians:
1. Sarkodie
Full name: Michael Owusu Addo
Date of birth: 10th July 1988
Record label: Nedjon Media/SarkCess Music/ Duncwills Entertainment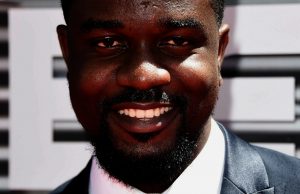 Sarkodie is Ghana's richest musician, and he's collaborated with a slew of other well-known Hip-Hop artists both in and beyond the country. On July 10, 1988, he was born. Shatta Wale, Kwaw Kese, Ball J, Tiwa Savage, DJ Mensah, Jazzi, R2Bees, Ice Prince, Fuse ODG, Castro, Efya, EL, Ace Hood, and others have all collaborated with him.
Sarkodie has produced various famous songs since coming into the music industry and has partnerships with various vocalists that have established him the richest musician in Ghana in 2022. Sarkodie has released multiple albums since entering Ghana's renowned music business, namely Make in 2009, Rapperholic in 2012, Sarkology in 2014, Highest in 2017, and, most notably, Black Love. All of the other songs have contributed to his status as Ghana's richest musician in 2023.
2. Shatta Wale:
Full Name: Charles Nii Armah Mensah Jnr.
Date of Birth:  October 17th, 1984.
Record Label:  SM 4 LYF Records.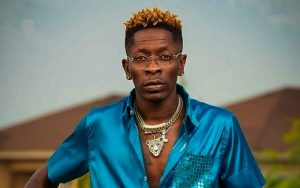 Shatta Wale is Ghana's second-best musician in 2022. Shatta Wale is a well-known Ghanaian artist who is well-known for his reggae and dancehall music. Shatta Wale, whose real name is Charles Nii Armah Mensah Jr, was born on October 17, 1984, in Accra, Ghana. Shatta Wale is also an actress who has been in films such as Never Say Never, The Trial of Shatta Wale, and Shattered Lives.
Shatta Wale rose to prominence as Bandana in 2004. Moko Hoo, along with his previous two hits No Problem as well as Obama Yaa, led him to create early prominence before he went a few years before releasing new music. Around 2013, the renowned singer reappeared to the entertainment industry under a newfound stage name, Shatta Wale, & produced several songs via his music label, SM Records.
Following his reappearance in 2013, Shatta Wale has made 4 studio albums, enabling him to extend his foundations in the Ghanaian music industry as well as establish himself as the second wealthiest musician in Ghana by 2022.
Also see: Top 10 Best Universities in Nigeria
3. Okyeame Kwame
Full name: Kwame Nsiah Apau.
Date of birth: 17th April 1976.
Record label: One Mic Entertainment and Owusek Productions.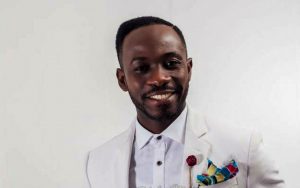 On April 17th, 1976, Kwame Nsiah Apau, also known as Okyeame Kwame, was born. He's a rapper, songwriter, creative director, and entrepreneur from Ghana. In 2004, he decided to go solo, which appears to be a risky move for him. He has a range of businesses in addition to making money from his songs. He is the co-founder of Firm Bridges Communications, a partner in Horseman Shoes, and the owner of One Mic Entertainment. Kwame is a spokesperson for several firms, including the GT Bank mtn group and Coca-Cola. He is unquestionably one of Ghana's most famous and wealthy musicians.
Through his music and the prizes he has garnered, he has amassed a sizable fortune. Okyeame Kwame's net worth is estimated to be $8 million in 2022, a significant sum for someone with such musical talent. His achievements include Artist of the Year at the 2009 Ghana Music Awards, Best Collaboration at the 2004 Ghana Music Awards with the song Kokoko, Best Collaboration of the Year at the 2011 Ghana Music Awards with the song Faithful, 2015 Artist of the Year, and many more.
4. R2Bees
Full Name: Rashid Mugeez and Faisal Hakeem.
Place of Birth: Tema.
Record Label: R2Bees Entertainment.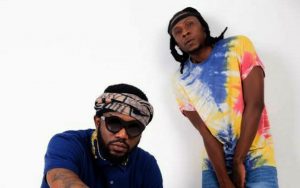 R2Bees is indeed a Ghanaian hip-hop duo who debuted in the country's music scene in 2007. Faisal Hakeem & Rashid Mugeez, cousins, established the R2Bees music duet. R2Bees launched their 1st single, Yawa Gal, around 2008. The same year, the track was backed with another success, "I Dey Mad." In 2010, the duo took a stride ahead in their music career by collaborating with Wande Coal, a well-known Nigerian singer, on the track "Kiss Your Hand."
R2Bees released 4th albums in the last few years, which include Da Revolution I in 2009, Da Revolution II: Refuse to be Broke in 2012, Omar Sterling – Victory Through Harmony in 2017, and Site 15 in 2019, which enabled them to become the 4th best musician in Ghana. R2Bees' contributions to the Ghanaian music business have garnered them numerous nominations and accolades, placing them among the top ten finest musicians in the country.
Recommended: Best and Most Popular Rappers in Africa
5. Becca
Full Name: Rebecca Akosua Acheampomaa Acheampong
Date of Birth: 15th August 1984
Record Label: Sony Music Records / Waner Music Norway / EKB Records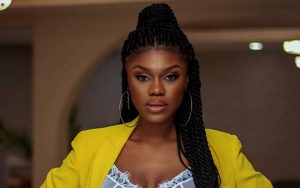 Acheampong, better known by her stage name Becca, is a Ghanaian singer, composer, and actress. Becca is one of Ghana's most talented musicians. She, too, was born in 1984 and has spent several years in Ghana's top ten musicians. After appearing in season 2 of TV3's annual singing competition Mentor, she gained stardom.
She had worked with several Ghanaian musicians, as well as several international musicians. Her outstanding performance has earned her numerous accolades as well as nominations throughout the world. The EKB record company has signed Becca to an endorsements arrangement. She has accumulated a lot of wealth on her thanks to her singing career.
6. Fuse ODG
Full Name: Nana Richard Abiona.
Date of Birth: 2nd December 1988.
Record Label: 3 Beat Records.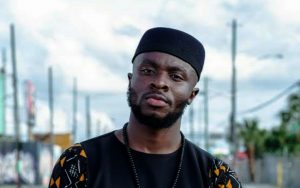 Fuse ODG is the sixth-best artist in Ghana. He is a very well Ghanaian artist born on December 2nd, 1988, in London, but raised in Ghana.  After finishing his high school education in England, where he started his singing career, Fuse relocated to Ghana. In July 2013, he moved to Ghana and released his debut single, Antenna. The song was chosen as the greatest in Africa in 2013 and has since been played throughout the continent and around the world.
As a follow-up to the breakthrough hit Antenna, Fuse produced Azonto in September 2013. With its distinct dancing technique, the song was particularly popular throughout Africa. His two successful songs enabled him to become one of Ghana's best musicians. Fuse also received other honors, helping him to become one of Ghana's wealthiest musicians. Fuse's songs include Only, Island, Diary, and many others, which have helped him establish himself as one of Ghana's top singers.
Also see: Advantages and Disadvantages of Being a Lawyer
7. Tinny
Full Name: Nii Addo Quaynor.
Date of Birth: 19th January 1982.
Record Label: Kankpe Records.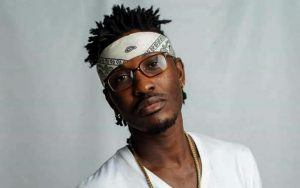 Tinny, Nii Addo Quaynor's stage name, is indeed a Ghanaian rapper who was born on January 19th, 1982. He began his career in music at a young age, singing as well as rapping at events and funfairs. In 1994, he began appearing at Fun-World, a weekly entertainment program held at the National Theatre every Sunday (Accra).
Since his debut, he has released several studio albums. Observing his opulent lifestyle. Tinny has several houses both in and out of the country, as well as a fleet of cars worth millions of dollars.
He has collaborated with several Ghanaian superstars, including Shatta Wale, Trigmatic, Kwabena, and others. Tinny is one of Ghana's best and wealthiest musicians, with a net worth of over $2.3 million.
8. Samini
Full Name: Emmanuel Andrews Samini.
Date of Birth: 22nd December 1981.
Record Label: Samini Musics / K Chero Records.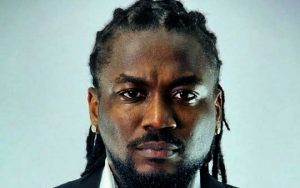 Samini is now ranked as Ghana's eighth-best musician. Samini is the stage name of Emmanuel Andrews Sammini, who was born in Ghana in December 1981. In Ghana, Samini is a popular reggae and dancehall musician. Reggae, hip-hop, as well as dancehall, are among the musical styles he performs.
Samini began his musical career as a choir singer.
Following the release of his first album, in 2004, he catapulted to stardom in Ghanaian music. Samini's first recording contract was with Ghanaian label Ashanti International; he later signed with Lexifri Productions before starting his label, Samini Music. Since commencing his music career, Samini has released over seven albums, earning him a spot among Ghana's top ten musicians.
Recommended: Causes, Effects and Solutions to Conflict in Africa
9. D-Black 
Full Name: Desmond Kwesi Blackmore.
Date of Birth: 12th January 1986.
Record Label: Black Avenue Music.
D-Black is a Ghanaian musician and entrepreneur who has been in the music industry for only ten years.
On January 12, 1987, Desmond Kwesi Blackmore, better known as D-Black, was born. He is Ghana's ninth most wealthy musician. He is regarded as one of Ghana's most successful musicians, having risen to the top 10 richest musicians in the country after only ten years in the business. D-Black debuted as an independent artist in 2009 alongside Kwaku-t, a rap partner.
D-Black collaborated on several albums with Kwaku-t, including Target Practice, Music, Love and Life, The Revelation, Lightwork, Hunger & Thirst Mixtape, and Smoke & Mirrors. E.P. B-Black has also recorded over 30 singles in under ten years, establishing him as one of Ghana's wealthiest singers. D-hip Black's hop and Afrobeat music styles have also earned him numerous honors.
Also see: Countries with the highest number of internet fraudsters in the world
10. Stonebwoy
Full Name: Livingstone Etse Satekla.
Date of Birth: March 5th, 1988.
Record Label: VP Records.
The 10th-best musician in Ghana is Stonebwoy. Stonebwoy is a well-known Ghanaian musician that performs Afropop, dancehall, and reggae music. Stonebwoy was born on March 5, 1988, in Ghana, West Africa. His stage name is Livingstone Etse Satekla.
After winning a rap battle tournament at Kasahare Level, Stonebwoy was signed to the Samini Music record company. In 2012, he released his first hit song, Climax, via Samini Music, followed by another big song, Ghetto Love, which won him a lot of attention and a nomination for a Ghana Music Award.
After releasing his debut song in 2012, Stonebwoy has released four albums, notably Grade 1 in 2012, Necessary Evil in 2014, Epistles of Mama in 2017, as well as Anloga Junction in 2020, which have enabled him to become one of Ghana's top ten best musicians. With so many songs under his belt, Stonebwoy is unquestionably one of Ghana's best musicians who merits being included among the top ten best musicians in Accra.
Recommended: Most Successful Football Clubs in the World
11. KIDI: One of my favorite musicians in Ghana is KiDi. He's a Ghanaian singer-songwriter of excessive life and afrobeat track. His real name is Dennis Nana Dwamena, born on August 18, 1993 in Accra, Ghana.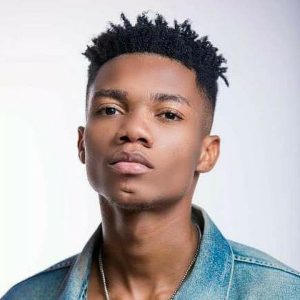 KiDi's love of track has brought about him being featured in diverse merchandise that aid underground artists by using giving them a platform to exhibit their abilties. He has an anticipated internet really worth of $550,000.
12. DADDY LUMBA: The icon is the no 2 of the most famous musicians in Ghana. His name is Charles Kwadwo Fosu, born September 29, 1964.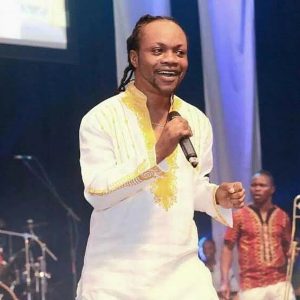 Daddy Lumba's profession began at a completely younger age of 16, they shaped a band known as the Lumba Brothers, which executed together. He has an estimated net really worth  of $16 million.
Recommended: Most Spoken Languages In Africa 2023
13. EFYA: Efya is another popular  musician in Ghana. Efya's  name is Jane Awindor. She become born on April 10, in Kumasi, Ghana.  After college, Efya took component in the television show of the destiny Charterhouse famous person.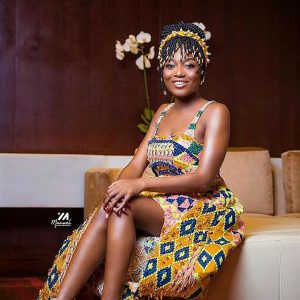 At some point of the performance, the  Ghanaian artist took first area and launched the thirteen-track mixtape Tint in 2013. She has an expected networth  of $1 million.
Also see: How to answer problem and essay law questions
Conclusion
Apart from sports, Ghana's music industry has been used to sell the country to Africa and the rest of the globe. Ghanaian musicians have cooperated and performed with musicians from all around the globe. Shatta wale has recently drawn a lot of international attention to Ghana and Shatta wale's personality with his collaboration with Beyonce's 'Already'- Lion King Track. Other musicians have greatly aided in the promotion of the country on a worldwide level in one way or another.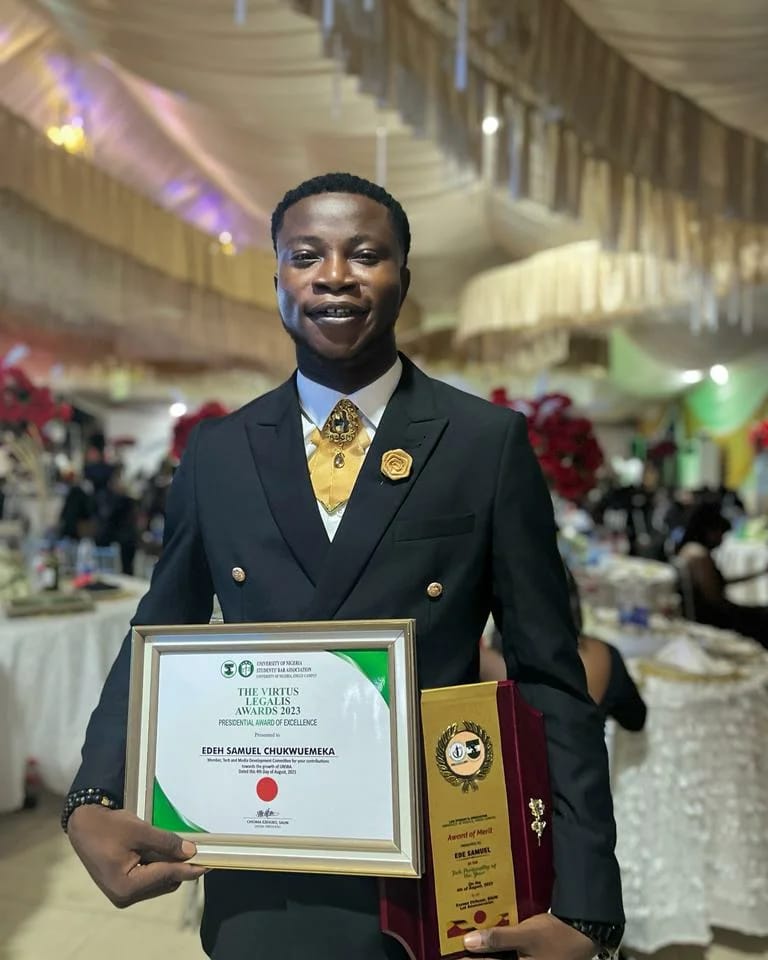 Edeh Samuel Chukwuemeka, ACMC, is a lawyer and a certified mediator/conciliator in Nigeria. He is also a developer with knowledge in various programming languages. Samuel is determined to leverage his skills in technology, SEO, and legal practice to revolutionize the legal profession worldwide by creating web and mobile applications that simplify legal research. Sam is also passionate about educating and providing valuable information to people.