Countries with lowest currency value in africa: If you live in a nation where the cost of things goes up by the day, then you will know that your currency is weak. But what makes a currency weak?
In this article, we will be discussing this devastating topic in relation to their exchange rate to the dollar and its purchasing power.
Many of this countries have been plagued by an almost endless military rule like Guinea, a long winding civil war like Sierra Leone, pronounced insecurity, like Nigeria, and a very corrrupt democratic government like those in Uganda. Let's take a look.
Recommended: Countries with the Highest Currencies in the world
Countries with the Weakest Currency Value in Africa 2022
1. Sao Tome & Principe Dobra (Db): Soa Tome & Principe is an island country in Central Africa located on the the Gulf of Guinea and consists of an archipelago of volcanic islands. It is known as one of the African countries with the earliest settlement, because as late as 1400s Portuguese began settling convicts on Sao Tome. Early settlers of the Island cultivated sugar.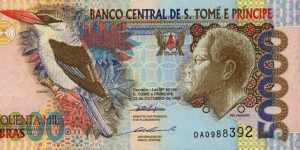 Not only is this country estimated to be the second smallest country in Africa, but it is the second least populated in Africa, with a population of just 201,800 after Seychelles. The Dobra is the official currency of the Democratic Republic of Sao Tome and Principe.
At present Sao Tome cultivates and exporst cocoa, coffee and coconuts but despite this diversified sales startegy they still stand at number one in the list of countries with the lowest currency value in Africa, one US dollar is worth Db20, 906.
The country is however trying very hard to take a drastic turn away from this mess as they are witnessing changes due to their investment in the oil industry.
Recommended: Differences Between Lesson Plan And Lesson Note
2. Sierra Leonean Leone (Le): Sierra Leone is a country in West Africa that sits next to the Atlantic ocean and the county's capital, Freetown, is known as a place where deported slaves were returned from England and America. Sitting on a costal harbour, the city overlooks Sandy beaches and the world's third biggest natural harbour.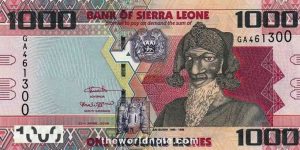 The country itself is not a very good place to be, as it is massively underdeveloped. Sierra Leone ranks at 180 out of 187 of the poorest countries in the world according to the Human Development Index. Sierra Leone is also known to have suffered one of the most devastating civil wars of all time which lasted for 10 years, 9 months, 3 weeks and 5 days. This civil war is attributed to the reason behind their massive economic setback.
The Sierra Leonean Leone is the official currency of Sierra Leone. It replaced the British West African pound in the 1960's and is the second lowest valued currency in Africa: 1USD is Le10,105. The country has suffered further decline after their civil war due to the Covid-19 pandemic and international organizations are trying to invest in them for a better future.
Also see: Best African countries to do business 2022
3. Ugandan Shilling (USh): Uganda is a landlocked country of East Africa that is known for its abundant wildlife and wonderful natural landscape. It's not advisable to travel to Ugandas large cities like Kampala because of its high crime rate and accommodation problems.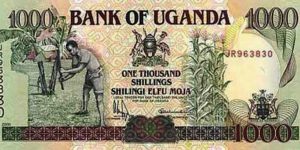 Uganda is among the African countries blessed with a lot of natural resources but despite this, the country is one of the poorest nation's of the world, as most of its citizens are below the poverty line. The blame has been mostly attributed to their bad leadership.
Following the Covid-19 pandemic, things got worse as there was an outflow of foreign investments, making the country's economy depreciate by 3% against the dollar. 1 USD in Uganda is worth USh3,670.85, making Uganda to rank at number 3 as African countries with the lowest currency value.
Recommended: Differences Between Data Science and Data Analytics
4. Nigerian Naira: Nigeria is a country in West Africa located on the gulf of Guinea notable for it's numerous natural landmarks and wildlife reserves.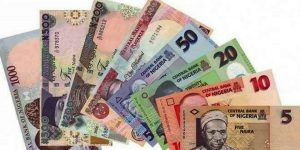 Nigeria has one of the largest human capital in the world and boasts the largest population in Africa, earning it the nickname 'The Giant of Africa'. Despite this wonderful human capital Nigeria is still in shambles economically. Nigeria makes up an essential part of Africas economical engine as it is the richest African country, making a startling $480 billion in GDP.
Nigeria is not a safe place to be in at all and is ranked as one of the most dangerous places in Africa. In populous cities like Lagos and Port Harcourt there is a high crime rate, both petty and serious crimes. There are also high robbery, kidnapping, home invations and bank robberies all over the country, and sparodical killings in the north. Nigria uses the currency naira, initially being globally competitive, this currency has devalued to almost nothing.
Nigeria is also bedridden with corruption, black market rate at the exchange market overpowers the CBN (Central Bank of Nigeria) official rate. N410.11/1USD while the same volume would be at N575/1USD in the black market. Nigeria is also suffering from massive brain drain as most of its professionals are going abroad to find greener pastures.
Also see: Most Developed Countries in Africa 2022: Top 10
5. Guinean Franc: Guinea is a country in West Africa named after the gulf of Guinea. Guinea is supposed to be a rich country because of abundant mineral resources, but it's people live below average.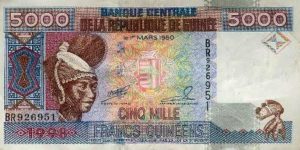 This is attributed to their long strive with bad military rulers. The Guinean franc is the currency of Guinea. It is subdivided into one hundred centimes. The Guinea Franc was introduced in 1959 and since then it has seen a drop in valuation. Currently GFr 1000 would give you $0.10.
Guinea exports the following: Gold, diamond and aluminum, Guinea has the world largest bauxite reserves and is the largest exporter of ore, but the people who live there live below average. Just as we've seen above, this is the sad reality of many other African countries.
Also see: Hardest Courses to study in the university
6. Malagasy Ariar: In the past, Madagascar had the name of their currency, previously known as Malagasy Republic. It is an island country that is said to have split from the Indian subcontinent around 88 million years ago. It is located in the Indian ocean, approximately 400 kilometers off the coast of East Africa, not far from the Mozambique channel. Some people argue that Madagascar is not supposed to be a country in Africa but part of Asia, but what has been done by history has been done.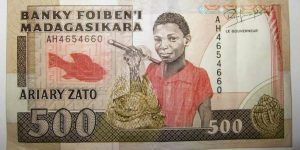 Madagascar is a country which is loaded with rich and diverse natural resources, but is still considered one of the poorest countries of the world because of the massive gap between the rich and the poor.
The ariary is the currency of Madagascar, one of the most decorated currencies in Africa, but one thing it has in common with many other African countries is the little value its currency holds. Malagasy Ariary: Madagascar's currency ranks 6th on this list. If you convert Ar 1000 1000 to the dollar you will get $0.25.
Africa is a region filled with great people, wonderful landscape and wildlife and, of course, bad governments and a depreciating currency. There were also speculations as to the reason behind the removal of Libya's Muammar Gaddafi, one of them being that he wanted to establish a currency for the whole of Africa that would have been called the Gold Dinar.
Of course, with Africa being so large a continent, that would have meant a devastating blow to the US dollar and every other currency of the world. Do you think this was an achiveable and sustainable plan? What if the foreign powers allowed this? What would Africa look like today? I really think it's better to use one coin to get all the provisions you need, than to log bank notes around. I'll like to see what you think.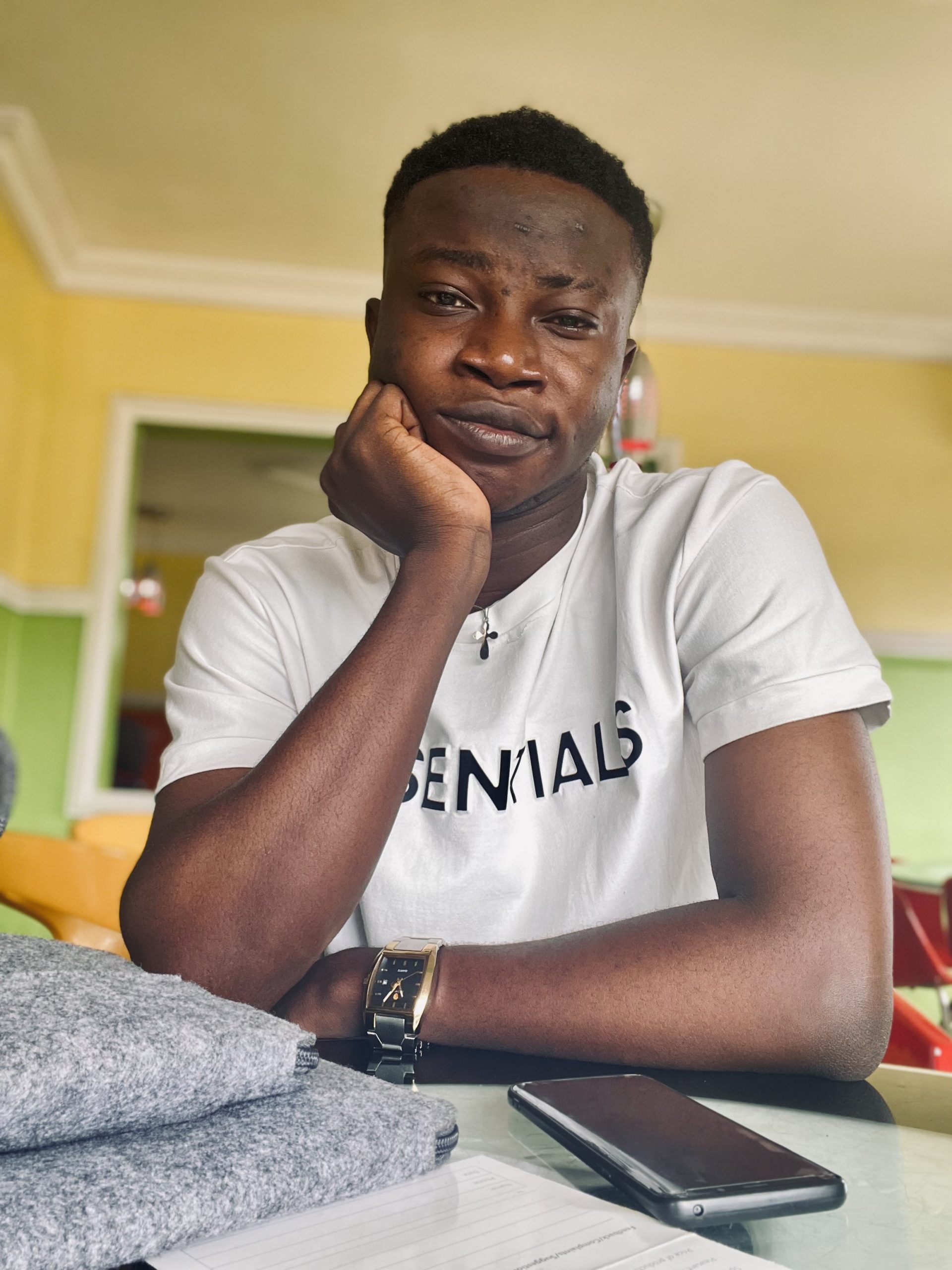 Edeh Samuel Chukwuemeka ACMC, is a Law Student and a Certified Mediator/Conciliator in Nigeria. He is also a Developer with knowledge in HTML, CSS, JS, PHP and React Native. Samuel is bent on changing the legal profession by building Web and Mobile Apps that will make legal research a lot easier.