Top 10 Countries With The Highest Salary for Chartered Accountants In The World 2023: As the economy recovers from its most recent slump, demand for finance professionals, particularly accountants, is increasing globally. However, like with all aspects of the economy and labor market, the need for financial specialists is not equal in different countries. Some industries just require more financial services specialists than others. When looking for work overseas, finance professionals and fresh graduates should investigate some of the world's fastest-growing economies and financial services businesses.
Recommended: Countries with the Most Valuable Currency in the World
Who Is An Accountant?
Accountants are in charge of financial statement analysis, or verifying that the financial information given is correct, as well as calculations, audits, and providing financial advice. Accountants are typically engaged by auditing firms. These businesses typically offer a wide range of accounting and auditing services, necessitating the engagement of a significant number of accountants.
While Chartered Accountants are known in nations like India, Pakistan, and the United Kingdom, Certified Public Accountants are known in the United States. Certified Management Accountants and Certified Internal Auditors, on the other hand, are names for accountants who have not received their licenses.
Here are some of the countries in high demand for accountants as well as financial managers;
Also see: Best Commercial Courses to Study in the university
Top 10 Countries Where Chartered Accountants are in Demand with High Salary
1. United Kingdom: The financial sector in London is one of the greatest and largest in the world, which means that opportunities exists for accountants at all levels . In terms of employment competitiveness, the weight of financial trends and decisions, and the requisite pedigree of those who will be hired to make these critical judgments, London is frequently compared to New York.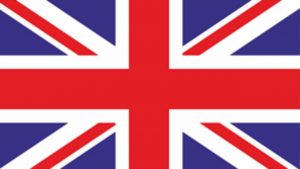 London's salaries are also among the highest in the world, helping to offset the city's notoriously high cost of living.
2. Japan: The Japanese economy was once the fastest expanding in the world, but it has slowed in recent decades. Despite the slump, the stock market and financial services sector in Japan continue to be a major source of job and income growth. Financial service professionals particularly accountants  expect increased employment and a premium wage commensurate with experience as the country emerges from a prolonged economic crisis that began in the late 1990s.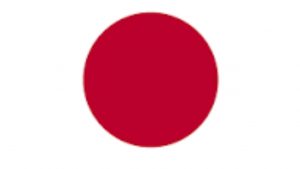 Since 2015, the Japanese labor market has been incredibly busy, with the country's economic outlook steadily improving, inspiring optimism among both domestic and international businesses. Robert Walters projected that hiring activity for accountants  will continue, particularly in the search for bilingual workers. Because Japanese language proficiency is one of the most sought-after job qualifications, foreign workers have few options for most positions.
On the other hand, there is a huge disparity between the increasing number of vacancies and the available local workforce. There is also a significant scarcity of bilingual, qualified accountants and younger applicants. If you don't speak Japanese, your technical and product-specific knowledge and skills will help you find a position in the Japanese corporate sector. Perhaps you should think about whether learning Japanese is a wise investment in your future.
Recommended: Differences between University and College
3. Canada: Canada is frequently overlooked as a financial services employment center due to its proximity to the world's largest economy and the international center of financial services employment and job development.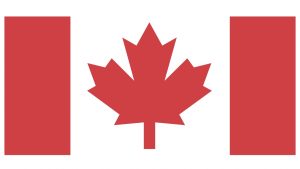 However, Canada is an important part of the global and North American economies, with a large number of natural resource and mining jobs that lend themselves to specific investments, financial decisions, and managerial finance activities. As a result, the accounting profession is quickly developing in Canada, notably in the metropolitan centers of Toronto and Vancouver.
4. Hong Kong, China: Hong Kong has a well-deserved reputation as the one country that connects east and west, thanks to its past as a British colony. Its economy reflects this, with both Western and Chinese authorities heavily involved.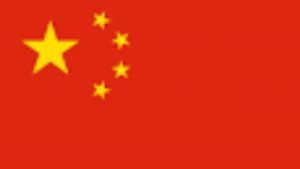 Because of its key position in Asian finance, Hong Kong hires a bigger number of financial experts particularly accountants, many of whom are graduates of the best universities in the United Kingdom and the United States. Hong Kong's employment growth is still strong, and incomes are rising even faster.
Also see: Advantages and Disadvantages of Being an Entrepreneur
5. Luxembourg: Luxembourg is continually in need of qualified foreign professionals to fill labor shortages. This trend has been ongoing for years, and it has contributed significantly to Luxembourg's status as one of the world's most cosmopolitan and multicultural cities.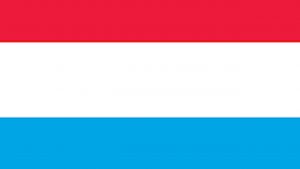 Foreign professionals are expected to be fluent in English because of the high demand for bilingual applicants. Language skills in French and German are very desirable. In the Eurozone's largest private banking/financial center, professionals with international experience are in high demand. Luxembourg entices foreign workers with its high quality of life and above-average compensation.
Also see: Differences Between Interpersonal and intrapersonal Communication
6. Vietnam: Vietnam was just named the fastest-growing economy in emerging markets by PwC. In 2011, the Vietnamese economy grew at a 5.89 percent annual rate. There has been a boom in the private sector in recent years, with an increasing number of Vietnamese enterprises aiming to trade abroad and multinationals establishing bases in Vietnam.
Foreign investors in Vietnam now have more chances because to amendments in the Enterprise and Investment Law in 2005, which allowed them to form partnerships with local private companies. The main purpose of Vietnam's FDI strategy is to attract capital as well as management capabilities in order to fully harness the country's potential and raise living standards.
Because of its continual tax benefits, extensive coastline, low cost of living, more contemporary and sophisticated port infrastructure, and highly pleasant people, Vietnam is home to more than half of the Fortune 100 firms in the United States and there have been significant increase in demands for financial specialists, particularly accountants.
The ICAEW works closely with the Vietnam Association of Certified Public Accountants to enhance the accounting profession in Vietnam and Southeast Asia (VACPA).
Also see: Top Signs you are and Introvert
7. Australia: For the past few years, the Australian economy has been recognized as the most resilient in the world, and it is currently one of the best-performing countries in the OECD. The relaxed atmosphere, on the other hand, is enticing. With its cheap cost of living, affordable quality housing, comprehensive healthcare coverage, and one of the world's best educational and social systems, Australia has a lot to offer.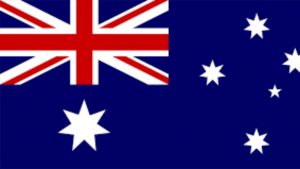 Australia's major business centers include Sydney, Melbourne, Brisbane, and Perth. Australia is a major financial center in Asia Pacific, and its connections to other economies in the region enable it to provide a diverse variety of financial services.
The Institute of Chartered Accountants in Australia's contact member, Richard Stokes, says: "Our members continue to enjoy the lifestyle and find good job challenges in Australia. We have around 3,500 members and are the ICAEW's largest group of UK-qualified members located outside the UK. While many other foreign economies falter, the local economy continues to grow."
Recommended: Advantages and Disadvantages of being Single
8. Singapore: Foreigners can easily enter Singapore because to its open immigration policy. It is consistently regarded as the best, cleanest, simplest, most efficient, or most competitive country to work in. Government agencies work closely with businesses to support economic success because of their pro-business ethos.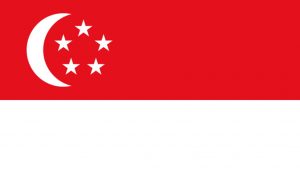 This year's GDP growth is predicted to range from 1% to 3%. In comparison to Western economies, growth is robust. Singapore aspires to be the region's leading global accounting hub.
The International Financial Reporting Standards are based on the Singapore Financial Reporting Standards. Two of the most important industries are manufacturing (particularly electronics, engineering, biological sciences, and chemicals) and commerce.
Recommended: Best Countries To Study Abroad 2023
9. Switzerland: As at 2023, in Switzerland, the minimum annual salary of a chartered accountant is over CHF96,000 (that is, over $103,000) and will increase to CHF120,000 when more experience (that is, 15 years on the job) is acquired.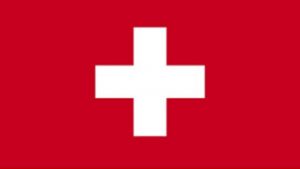 In Swiss accountancy, managers of consolidation are the highest paid with an average salary of CHF150,000 on yearly basis. The economy of Switzerland is built on finance, professional services, and banking which make the country to be among the most admirable places for chartered accountants.
An appropriate amount of the Swiss working population is recruited in the sector of financial services which make up to 10% of its total GDP. Today, the minimum salary of a Swiss accountant has increased to CHF70,000 on yearly basis.
Those accountants from other countries who are employed in Switzerland will need to brush up in acquiring the Swiss language skills (the dominant ones are: French, German and Italian). This will help them to communicate fluently in the profession and qualify in terms of regulatory scrutiny.
Also see: Top Musicians Without A Grammy Award
10. United States: As at 2023, the major firms for accounting are: PWC, Deloitte, KPMG, and Ernst & Young. Most recently, the average salary for a Chartered Professional Accountant in the country is over $77,000 (this is estimated by the National Association of Colleges and Employers) and when more experience is acquired, this amount will rise up to $125,000 on yearly basis.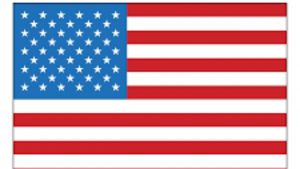 However, if you reside in the US and work there already, you have better chances as many other accountants are looking up to be like you. Again, internships in this profession is a great way to get your foot or closer to the door at some of the big firms for accounting in the United States.
It is a profession that is in high demand in that an approximation of over 80,000 jobs will be opened up by 2031 based on the report by the Bureau of Labor Statistics.
Chartered accountants in the US are known as "Certified Public Accountants" and are among the highest-paid all over the world. All of these are good news for local number-crunchers in the US, as well as those who are considering to relocate to the country.
However, if you are planning to work as an accountant in one of the cities in the US (such as: New York, Texas, California, Pennsylvania, or Florida), you will need a bachelor's degree in accounting or a relevant field (if you want to follow the route for CPA). Again, you must pass the four-part exam for CPA and internships is a great way to get your foot in the door at a good firm. For instance, the program offered at PwC.
Recommended: Countries with the Most Beautiful Women in the world 2023
Conclusion
The demand for qualified accountants is increasing as economies such as China, the United Kingdom, and the Middle East rise. In tougher trading environments, chartered accountants' financial expertise is even more valued. As the implementation and upgrading of International Financial Reporting Rules (IFRS) accelerates, qualified accountants will be in greater demand to assist businesses in understanding and applying these complex standards.
The ICAEW's ACA qualification is recognized in over 170 countries. If you're thinking about widening your horizons and working in fresh pastures, the information above will be extremely useful.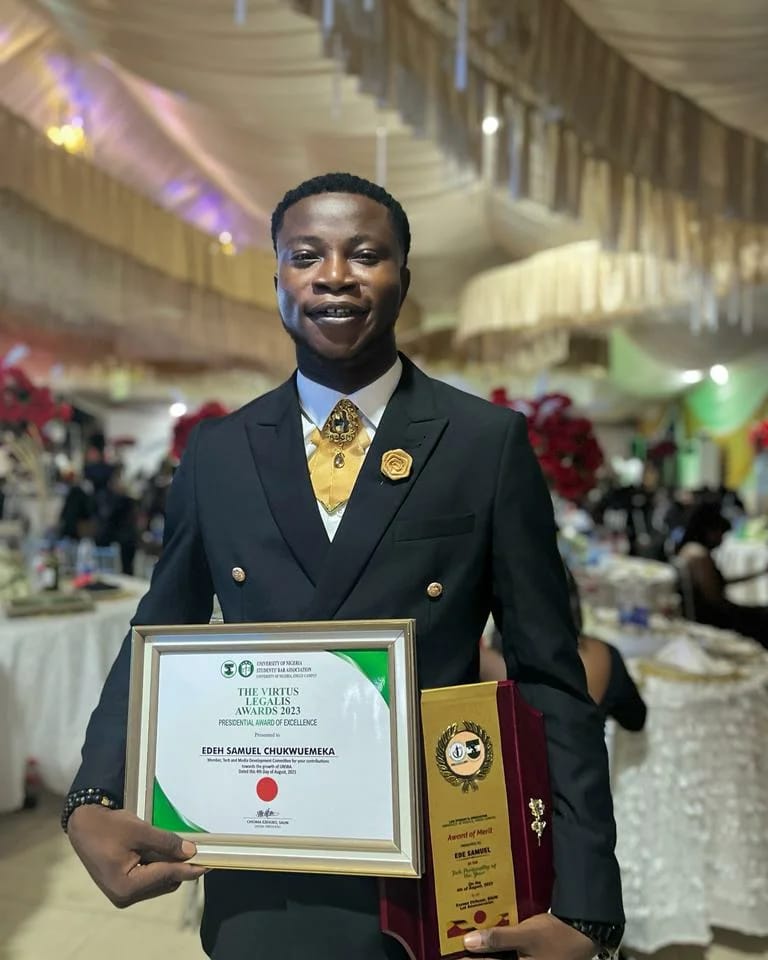 Edeh Samuel Chukwuemeka, ACMC, is a lawyer and a certified mediator/conciliator in Nigeria. He is also a developer with knowledge in various programming languages. Samuel is determined to leverage his skills in technology, SEO, and legal practice to revolutionize the legal profession worldwide by creating web and mobile applications that simplify legal research. Sam is also passionate about educating and providing valuable information to people.