Top 10 Cute Birthday Gifts For Your Boyfriend: Birthdays are a once in a year thing, and people celebrate this as it marks the end of a year/age and a beginning of a new dawn. It would really be a shame if it is not celebrated. You want to do this for your partner, for the birthday to be a memorable one for him and you have run short of ideas. Well, this article is for you. After reading, you just might know what to gift your boyfriend.
Recommended: Cute birthday gifts for your girlfriend
Cute & Romantic birthday gifts for your Boyfriend
Top ten gifts to gift your boyfriend are:
1. A Surprise Vacation: This works wonders, especially when the relationship is just kicking off and you need time and opportunity to get to know each other, or you two have been busy with work and other engagements and there seems to be not time to bond or even interact with each other as you used to, a vacation should help.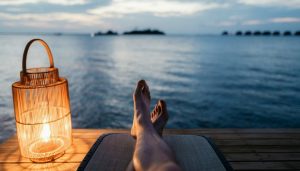 The surprise could be a "Good morning, meet me at the airport; We are going on a vacation to the Bahamas" text. It doesn't have to be Bahamas, it could even be a visit to a nearby state, with a lot of tourist attractions, places to sightsee.
This sort of surprise works wonders, and you might be surprised at how much it would be appreciated. There are pro's and Con's though. You shouldn't just plan a vacation or a trip out of your head, run it through him in disguise, ensuring that he would not be caught up with busy schedules or with work.
2. Surprise Birthday Party: Works like magic. Everybody loves to be celebrated; everybody wants to have a surprise party thrown for them. It comes with a feeling of being loved, wanted & desired.
For men, who due to societal conditioning are used to being the one always giving and spending in a relationship, it gets even better. He gets to appreciate this more than you could imagine.
If you have enough funds, please throw him a party. You definitely want to see that glow in his eyes. You want to be the cause of that glow.
Recommended: Sweetest happy birthday messages and wishes for your boyfriend
3. Portrait with his Face on it: This is one gift he will cherish forever. He gets to hang the portrait on the wall of his house and remember the lady that gifted it to him on his birthday. My bet is, he'd look at it and smile.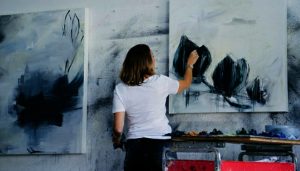 This is quite tricky, so ensure it goes smoothly. Get a very nice picture of him, employ a good artist, be sure to look at other works of this artist before entrusting your birthday gift project into his/her hands, and do well to have your insignia or name written on it. It could go thus, "from the love of your life, Elina".
4. Wristwatch: A man's dressing isn't quite touché until he wears a wristwatch. It gives this manly appearance and completes his dressing. Get your man a good watch as a birthday gift. He would totally love it. And hey, Men wear wristwatches all the time.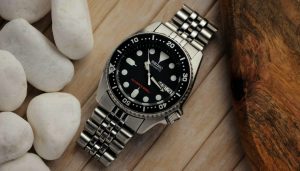 The price doesn't matter, it is not really about the quality, although I'd advise you get a quality and expensive wristwatch, if you don't have enough funds, get him a real nice one. It is not really about the amount, but the love accompanying it.
Also see: How to dress corporate for an interview
5. Cake: Everybody wants to eat cake on their birthday, and as much as certain men try to deny it, the truth blows up in their faces. Get yourself a real nice baker or buy from a quality bakery and surprise your boyfriend. It will be worth it, really.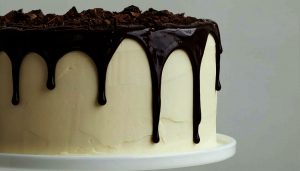 6. Perfumes: Is there a particular perfume you have checked out, and it smells real nice? This could be it; the birthday gift. For as long as he applies the perfume he should think of you, being that he is scenting the way you want him to.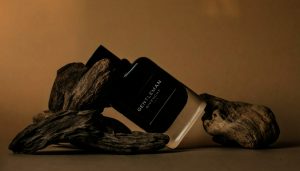 Better still, you could even buy a similar perfume, that way you get to smell the same way, and go even as far as determining when one of you is in a room, just by the mere scent of the perfume. How romantic.
Recommended: Sweet good morning messages for your boyfriend/girlfriend
7. Teddy Bear: If your man lives alone in his apartment, a teddy bear is a wonderful idea for a birthday gift. Yeah I get it, you are wondering which man loves a teddy bear. It is supposed to be a girl's thing after all. Wrong!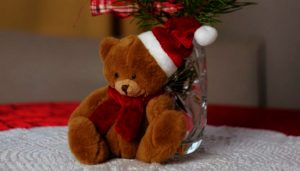 The central idea of the teddy bear being a birthday gift is for him to see it and think of you. He should place it on his bed or anywhere in his room. It should also be accompanied with a letter stating how wonderful and nice he has being, how much you love and don't want any of this to end, and that you are gifting him the teddy as a representation of you. It is to keep him busy, so he doesn't miss you as much as he would, if you are not present.
He might laugh, be surprised, even tell his friends but it's going to come from a place of pride and happiness. Remember, unconventional things attract the most attention.
8. Dog: Please, if he is not mature enough to own a dog, or doesn't like dogs, don't use the poor animal as a tool to make him like dogs. No animal deserves to be rejected. Also ensure that he is responsible enough to take care of the animal, take it to a vet when necessary, feed it and the necessary things needed to make its life comfortable.
Buying your boyfriend a dog is a very sweet idea. Dogs are actually best friends to humans and it would be nice for him to have a buddy to take walks with, exercise with and even watch fun programs (you'd be surprised at how much dogs love watching movies).
Recommended: Four Main Types of Sentences
9. Shoe: A pair of shoes would be very much appreciated by your boyfriend. It could be sneakers, or office shoes or even sandals, whichever your boyfriend would fancy.
The idea is for him to get good shoes and you want o be able to boast that part of those wonderful collections has your money, love and thoughtfulness in it.
Men's sizes are way different from women. This is because men are prone to having larger and longer feet. You could get his shoe size by engaging him in a conversation, or better still, "kidnap" one of his shoes to get his shoe size and voila! Surprise the birthday boy with a pair of beautiful shoes and watch his face lit up.
10. Electronical Appliances: He is your boyfriend, your lover. What does he not have? These are question you should ask yourself. It could be gifting him a fridge, fan, microwave, griller, toasting machine etc.
The idea is to fill the vacuum with something you think he needs, but he doesn't have, and watch him fall in love with it the moment he starts using it.
Recommended: How to deal with a cheating girlfriend
In conclusion, birthdays do not only mark the beginning of a new year. It goes way more than that. It involves the show of love, family and the friends that show up for us, telling us that we really do matter, and our presence counts. Most times it is not really about the present, but the love behind the present.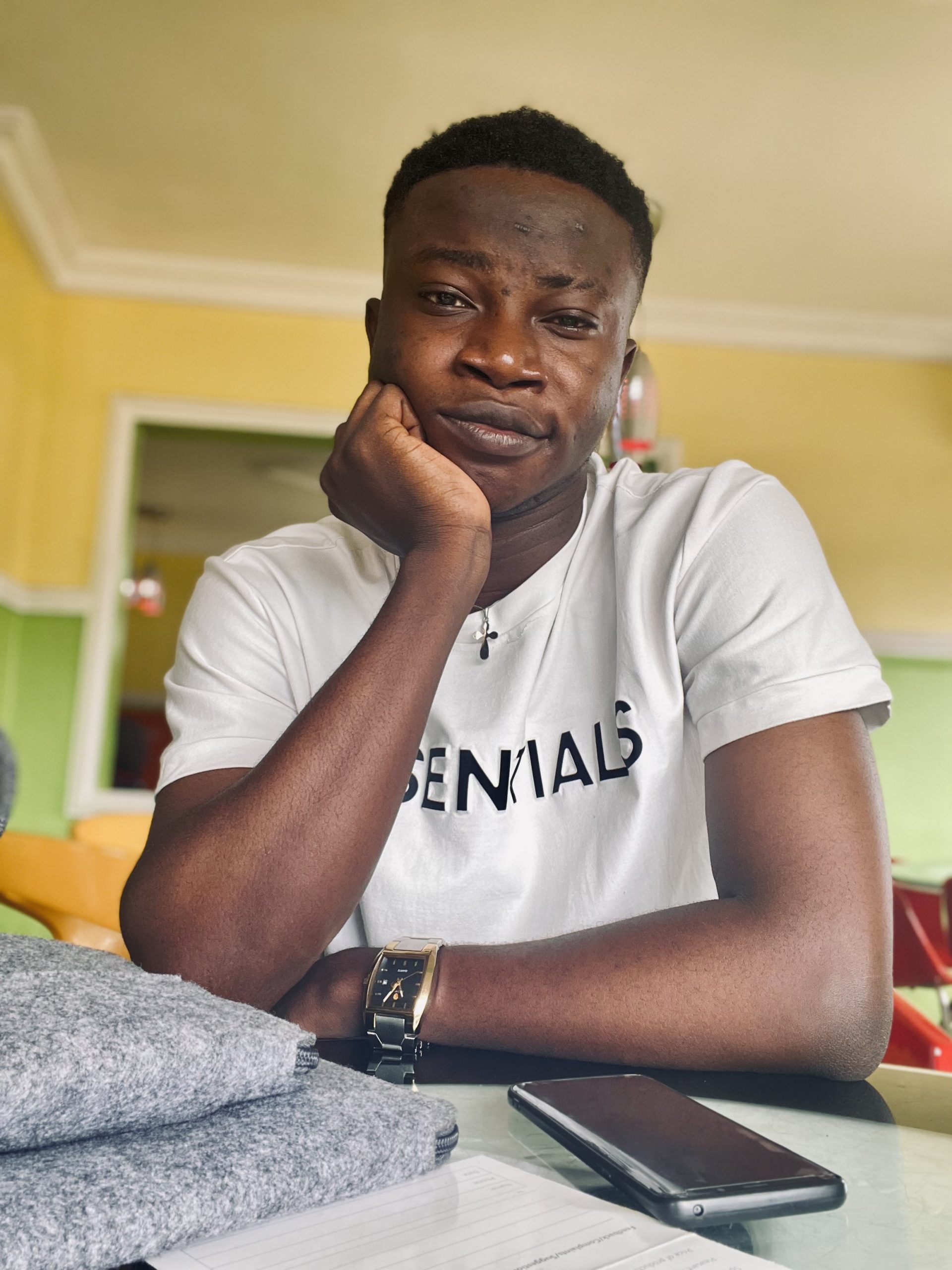 Edeh Samuel Chukwuemeka ACMC, is a Law Student and a Certified Mediator/Conciliator in Nigeria. He is also a Developer with knowledge in HTML, CSS, JS, PHP and React Native. Samuel is bent on changing the legal profession by building Web and Mobile Apps that will make legal research a lot easier.