How To Know Someone is Your Soulmate: Love is the greatest thing ever. It's a fantastic sensation to be so happy and at ease with someone, especially when those sentiments are reciprocated. But how can you tell whether your partner is the one, if they're your soulmate? Although many people don't believe in "soulmates," it is comforting to imagine that there is someone somewhere who is perfectly suited for you. Are you unsure if you and your partner are a good match? Here are 18 indicators that you've discovered your soulmate.
Recommended: How to easily identify a fake friend
18 Signs You've Found Your Soulmate
1. You just know it: There is no way to know if you've discovered your soulmate without taking a test. You only need to know it to figure it out. You must have a gut feeling that this individual is the one for you.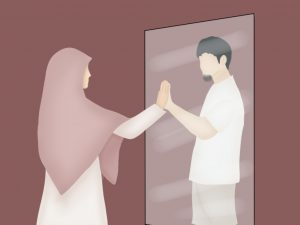 I know that seems foolish, but you'll know what I'm talking about when you experience that sensation. You should be energised by their company, at ease enough to open out entirely, and overjoyed with affection. Of course, relationships take different forms for different people.
2. They're your closest companion: Because friendship is the finest basis for every relationship, why do you think so many rom coms include two BFFs who marry? It's a fantastic indicator if you and your SO have a trustworthy, happy friendship.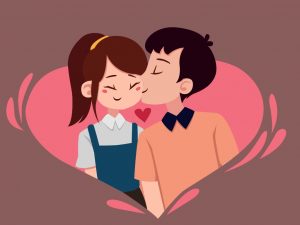 3. When you're around them, you feel at ease: Because you spend so much time with your significant other, you should feel at ease and at ease when you're with them. Obviously, there will be butterflies and anxiety at first, but once you've gotten to know each other, it should seem completely natural.
Also see: How to easily forget about someone you love
4. You feel a great deal of sympathy for them: When they fail an exam, you may as well just fail it as well, because you can sense each other's emotions. You become sad when you see them upset, yet you also participate in each other's joys. Nobody is prouder of their bae than you, and nothing makes you happier than when they achieve.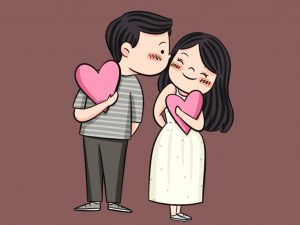 5. You hold each other with high regard: A partnership is nothing without respect, thus if your soulmate  does not appreciate you for who you are, they are most likely not your soulmate. Your soulmate should pay attention to your thoughts and ideas rather than dismissing them. They should respect and adore you and treat you nicely at all times.
6. You're a good match for each other: To be soulmates, you don't have to be a carbon copy of your partner. You can be destined for one other despite having different temperaments, life experiences, and backgrounds.
The crucial element is seeing how you two, who are quite different individuals, come together. Is your laid-back approach a good match for their jittery demeanor? Is your concern for the environment compatible with their interest in engineering? Are they, in essence, the ying to your yang?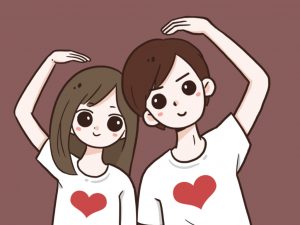 Also see: How to keep a conversation going with a girl
7. You have similar life objectives: When it comes to the major things in life, you and I both have similar ideas. I'm not implying that you both want to pursue the same job or attend the same institution. I'm supposing that you and your partner agree on where you want to go after high school or if you want to establish a family. Obviously, there will be conflicts, but on the main issues, you all agree. That's a really excellent indicator of long-term compatibility with your partner.
8. You put each other to the test: Your soulmate must bring forth the best in you, which may include pushing you to reach your full potential. Yes, you should adore and respect your bae for who they are, but you should also encourage them to achieve their objectives, push them to strive a little harder when they need it, and help them grow as individuals. Relationships are all about progress, and soulmates work together to help one other grow.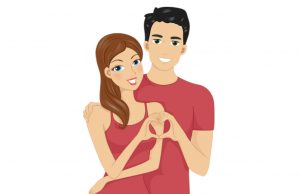 Also see: Tips fo learn How to argue like a lawyer
9. You have complete freedom to be yourself: When it pertains to your soulmate, you can't fake it. You can be completely yourself around them and know that they will adore you just the way you are. You tell them about your guilty likes, strange habits, and deepest secrets, knowing that it would only make them adore you more.
10. You put up a battle for your connection: Even amongst soulmates, relationships aren't always simple, but you two put in a lot of effort into yours. This generally entails making concessions, self-improvement, or talking things out.
Perhaps your jealousy has progressed to the point where you need to get help from a therapist. Alternatively, they may have given up smoking because it is essential to you. The fact that you're both willing to take these steps indicates that you're soulmates.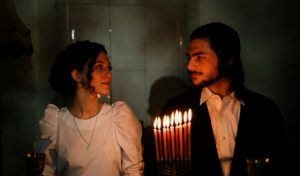 11. You're both able to read each other's emotions: There are five different love languages, or ways of experiencing love. Perhaps your language of love is affirmative words, this will mean a great deal when your significant expresses their love for you. Their love language, on the other end, may be Physical Touch, and they like to express their affection through cuddling.
If you don't feel loved because you're not hearing it all the time, there might be a gap. You may be completely happy with someone who speaks a different love language than you; what you need to know is how you both show love and what to anticipate from one other.
Also see: Being single or in a relationship, which is better? Answered
12. You two are each other's biggest cheerleaders: Your Soulmate should always be pulling for you and the other way around. Their victories are your victories, which means you're just as delighted as they are when they get good news. That's something unique if simply seeing your bae happy makes you happy.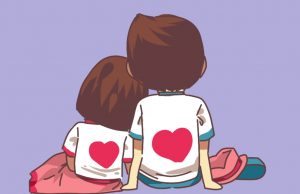 13. You're aware of each other's suffering: When anything bad occurs to your soulmate, on the other side, you're just as devastated. If they are rejected from their ideal school, you are likely to be rejected as well. You want the best for your partner, so you'll be devastated if they receive bad news.
Recommended: Greatest Mathematicians in History: Top 10 Best
14. There's a lot of chemistry going on: No doubt, the physical component of a relationship is crucial, and it is undoubtedly there between you and your soulmate. You can't seem to keep your hands away each other at times, but you're also incredibly respectful of each other's space.
15. You're always there for one another: Certainly, to be in a relationship is exciting, but soulmates are there for you in good times and bad, so you know you can depend on your partner to support you no matter what.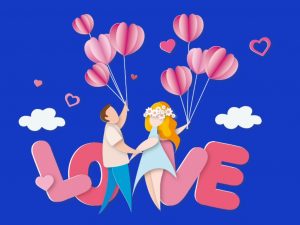 Also see: Countries with the Most Beautiful Women in the world
16. You feel safe in your connection: It's quite natural to feel envious, but you should have complete faith in your partner. No one will stand in your way, so your bae may go hang out with his buddies, possibly attend a party you have to skip, and nothing will happen.
17. You really want to be in each other's company: You do not often feel the need to arrange elaborate dates and simply being in each other's company is enough. It boosts you up to sit in silence and just sense each other's presence.
18. On the most significant points, you are in agreement: You may never agree on which TV show to see jointly or which pizza toppings to order, however when it comes to the essential things in life, you're completely in sync.
Recommended: How to become a better version of yourself
Conclusion
Your soulmate is someone who inspires you to be a better person, someone who challenges you, someone for whom you'll make fair sacrifices, and someone who motivates you to put in the work required to maintain a successful long-term relationship — even if it doesn't end happily ever after. People prefer to think that their soulmate is a perfect match, but that isn't the case in real life.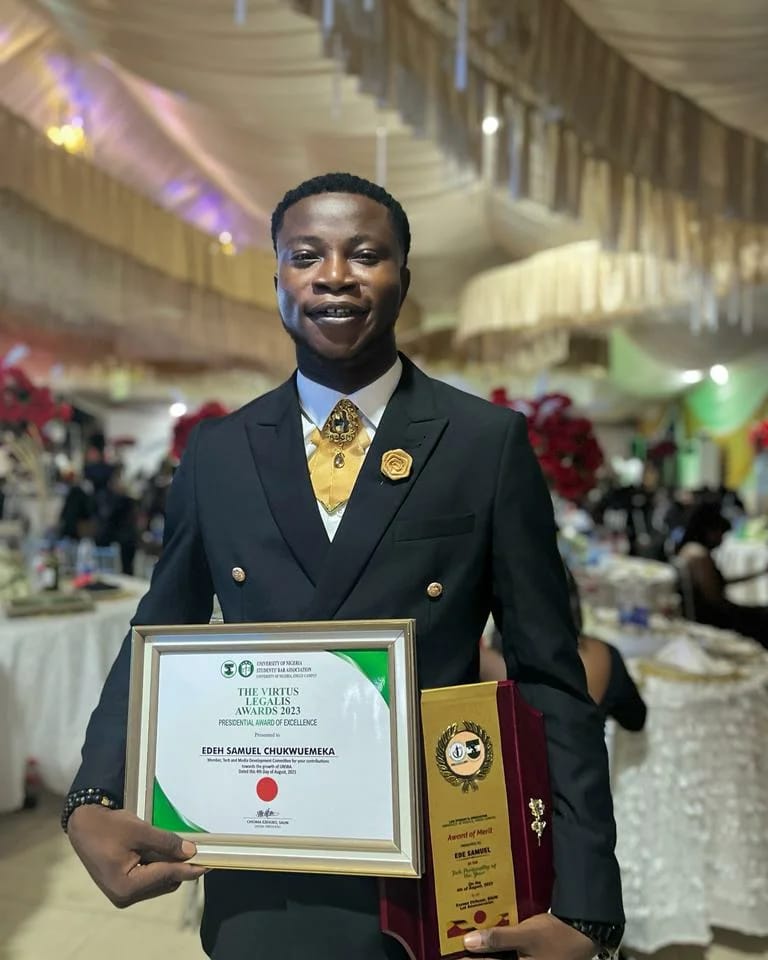 Edeh Samuel Chukwuemeka, ACMC, is a lawyer and a certified mediator/conciliator in Nigeria. He is also a developer with knowledge in various programming languages. Samuel is determined to leverage his skills in technology, SEO, and legal practice to revolutionize the legal profession worldwide by creating web and mobile applications that simplify legal research. Sam is also passionate about educating and providing valuable information to people.