Less Competitive Courses to study in the university: When a student is trying to get admitted into a tertiary institution, it usually feels like a minefield of choices. While they are trying to make a choice that will give them the best chances of a really good future, they also need to choose a course of Study they can do well in and be passionate about. This is the ideal scenario.
Unfortunately, that is not the reality, these days students make a lot of choices under pressure, influenced by a lot of factors. Typical Parents and guardians want the best for their children or wards, so some of them make these choices for the students without taking into account their own choices or desires.
Other times, the students make choices based on the choices of their own friends and colleagues, but what is most reoccurring is that in all these choices, the same category of courses are always selected making them extremely competitive and then the other courses that are not all that desirable are almost always the least selected ones and thus not competitive. Some of these courses in some institutions have as few as one student per session.
Recommended: Best science courses to study in the university 2022
10 Less Competitive Courses to Study in School
Let's take a look at these courses that are not very desirable and so the least competitive to study:
10. Education Courses: At entry number ten, Education was once one of the most attractive courses to study, but during the last decade, the course has seen one of the sharpest drops in the fields of study.
A bachelor degree in education (B.Ed.), the undergraduate professional degree prepares students who study it for a career in teaching. As a course, only eleven (11) countries offer it as a degree program worldwide which might also be a factor why it is not so desirable in the world today. The countries that offer the degree program include Argentina, Australia, Bangladesh, Canada and the United States, Israel, India, Ireland, New Zealand, Nigeria, Sri Lanka and the United Kingdom.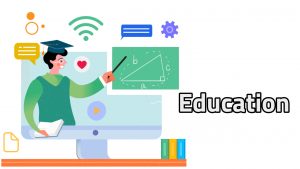 However, in today's world not a lot of people are finding the teaching job attractive and lucrative, hence the rapid loss of interest in studying the course, and therefore, the reason for it not being so competitive.
Also see: Best Art Courses to study in the university
9. Mass Communication and Documentation: A degree in mass communication is often associated with practical applications in journalism, television and radio broadcasting, film, public relations, corporate or advertising. The course is a study of how mass media is created and used, both in theory and in practice. It's a broad field that provides transferable skills and can lead to several different careers.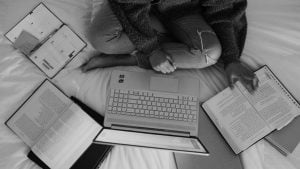 Mass communication as a course is becoming less and less popular than in previous decades, probably due to advancement in media relations, but the fact remains that students are becoming less inclined to pick it as a choice course and hence why it sits at number nine as the least competitive course to study.
8. History: A study encompassing the sum of human experience. The course is concerned with the past and its present legacy. The study of history develops an array of skills including independent critical thinking, analytical skills, the ability to process and synthesize vast amount of information.
History as a degree course is studied usually for four years, but it is losing its interest not just in the eyes of students as a course but also as a topic in today's world. People are no longer generally interested in the past as they'd rather focus on the present and the future hence the reason the course is number 8 as one of the least competitive courses to study today.
Also see: Most profitable skills to learn in 2022
7. Religious Studies: The world over is advancing rapidly and with that, people are becoming more liberal with their thinking and understanding of factual realities. People are not so adept to accepting beliefs and traditions anymore without rationalizing it. This is one of the major factors why courses pertaining to religion and beliefs are not as attractive as they once were.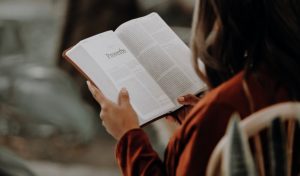 At number 7 on the list of courses that are least competitive, Religious studies, a course that is usually studied between three to four years and doesn't offer much in terms of career options is mostly common to students with religious or spiritual backgrounds.
6. Mathematical Sciences: According to a recent study, two out of every 5 students either hate mathematics or are really bad at it. As a course, math is ultimately complicated for high school (secondary school) students, and this actually contributes to the fear students have for it and why most students tend to shy away from the course.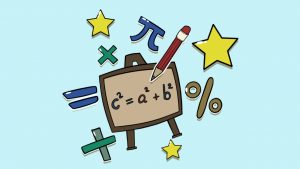 In today's world, mathematics is a very important subject and its importance can be seen in hidden ways and in everyday usage all around us, from computers, airplanes, software, and much more. Mathematicians are actually in for a very lucrative career after graduation but the difficulty in studying the course is a major reason for students to shy away from it, thus making it one of the least competitive studied courses in the world over.
Recommended: Advantages and Disadvantages of being self employed
5. Computer Science: At number five of the least competitive courses is a surprising entry, computer science. It is shocking that in the age of computers, students are shying away from studying computers science in school and the reason is not very far from the same reason why mathematics don't also appeal to them.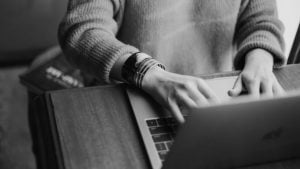 Computer science as a course requires a lot of mathematical calculations and deductions which proves just too difficult for a lot of students and so they don't bother with taking up the course coupled with the fact that most people nowadays could get the trainings and qualifications of a computer scientist without the formal education and certification of a tertiary institution.
4. Architecture, Building and Planning: Number four on the list of the least competitive courses is Architecture, building and planning. A four-year course that involves elements of mathematics and engineering. It is a blend of art, science and technology which as one can imagine can be a difficult course to study as it involves the toughest aspects of these three genres.
The course promises a very rewarding and lucrative future to its students but the difficulty and tasking nature of the course means that only a few students dare toe its line thereby making it very much uncompetitive.
Recommended: Hardest courses in the world 2022
3. Agriculture Related Courses: Courses like Animal science, horticulture, soil science, land management all fall under the category of Agriculture-related courses and are not very competitive in universities as students do not consider them to offer very lucrative career choices hence, they tend to find them very unattractive options as choice courses.
Generally, in the world today, everybody is looking for a Blue Collar job and there has been a general understanding that anybody involved in anything "agriculture" is a farmer, which in this present civilization are not only extremely stressful but also not lucrative at all, thus earning all the courses under the agriculture faculty a spot in our top 3 of the least competitive courses to study.
2. Veterinary Science: One of the most difficult courses to study in the higher institution and takes an average of six years to complete the program. Veterinary science is the branch of medicine that deals with the prevention, control, diagnosis and treatment of disease, disorder and injury in animals.
The career prospects of the students who choose this course are very varied, in the western world, its students are looking at a very much lucrative profession while in the tropical countries, the prospects are almost bleak. Regardless of the career options, students still tend to shy away from this course leaving it for people more passionate about the animal world thereby making this course the number two on our list of the least competitive courses.
Also see: Countries with the best education system in the world
1. Non-European Languages: The least competitive course to study is linguistics of non-European languages – the study of languages like mandarin, Arabic, Xhosa, Swahili, Amharic, Japanese, etc. There have been predictions that some languages would go extinct in a few years. The reluctance of students to study linguistics have made this prediction seemingly true.
Over the years, students have shown more reluctance in studying these course(s), especially in Africa where most of its people are losing touch with their indigenous languages and are tending towards more popular and European languages as their Lingua Franca.
Recommended: Best commercial courses to study in the university
Conclusion
The competitiveness of a course depends on a lot of factors, including how passionate students are about it, the career choices it offers, difficulty in studying these courses amongst others. Irrespective of these factors, there are some courses that are not so difficult, have lucrative careers but due to the trend of the world today and also taking into account the student's passion, these courses do not appeal to most persons and does not have a lot of students opting for them, therefore making them the least competitive.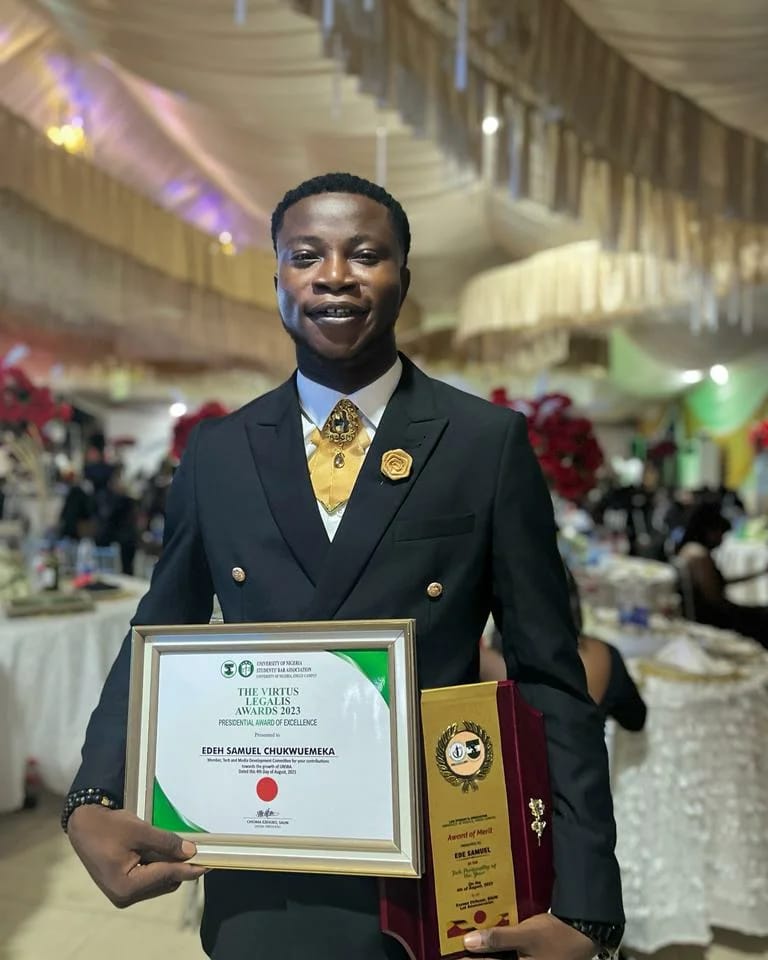 Edeh Samuel Chukwuemeka, ACMC, is a lawyer and a certified mediator/conciliator in Nigeria. He is also a developer with knowledge in various programming languages. Samuel is determined to leverage his skills in technology, SEO, and legal practice to revolutionize the legal profession worldwide by creating web and mobile applications that simplify legal research. Sam is also passionate about educating and providing valuable information to people.