Top Most Expensive Paintings In The World: Many people would undoubtedly agree that the vast majority of artwork in museums and special collections around the world is invaluable. Many works are difficult to value because they are one-of-a-kind; however, art is sold and bought on a daily basis, often at exorbitant prices that most people will never be able to afford.
We examine some of the most expensive artworks in the world, ranging from Old Masters to contemporary works.
Recommended: Countries with the Most Handsome Men in the world 2022
Top 10 Most Expensive Paintings Ever Sold
1. Mona Lisa – Leonardo da Vinci: Many people would undoubtedly agree that Leonardo da Vinci's masterpiece, the Mona Lisa, is valuable. It's practically hard to put a price on a work of art of this magnitude; yet, the Mona Lisa was insured for $100 million in 1962, the largest amount at the time. That would be over $700 million USD in today's money, easily making it the most costly artwork.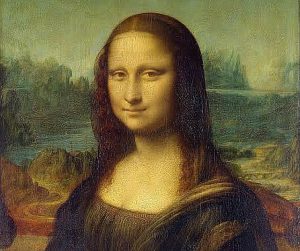 The Mona Lisa, a gorgeous picture thought to be of Lisa Gherardini, the wife of Florentine cloth trader Francesco del Giocondo, is also one of the most renowned paintings. Because of its pricelessness, the only opportunity to see this beauty is to go to the Louvre Museum in Paris — but be prepared for long lines.
2. Interchange – Willem de Kooning: Ken Griffin, a billionaire real estate investor, paid $500 million USD for two paintings from David Geffen, a great business entrepreneur who wears several hats, from producer to film studio CEO. Interchange, a 1955 painting by Willem de Kooning, was one of the works on display.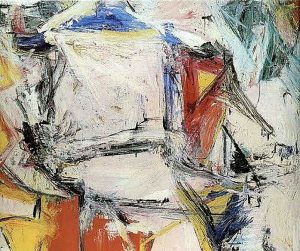 Per the reports, the cost of this one abstract expressionist artwork was $300 million USD, though many works with private purchasers frequently go into private collections, denying public access, Mr. Griffin, who is on the governing board of the Art Institute of Chicago, has loaned Interchange to the institution, enabling anybody who wants to see it to go through.
Also see: Cheapest Universities in the United States of America (USA)
3. Nafea Faa Ipoipo (When Will You Marry?) — Paul Gauguin: The year was 1891, and Paul Gauguin was on his first trip to Tahiti, where he began his love affair with the island and its ladies. Gauguin painted the post-impressionist Nafea Faa Ipoipo (When Will You Marry?) in1892, and it became a source of inspiration for many modern painters.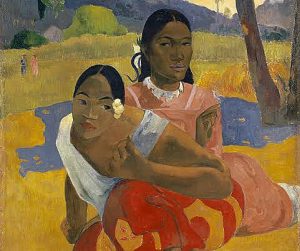 The painting, which depicts two ladies seated in a brilliant scene of gold, green, and blue, sold for about $300 million USD in a private sale in2015, matching Interchange as the most expensive piece ever sold. While the buyer is unknown, many in the art world think it is now in the hands of Qatar's royal family.
4. The Card Players — Paul Cézanne: The Card Players(1892-93) is one of five paintings by Paul Cézanne during the course of his career. The bulk of these artworks are kept in world-class museum collections such as the Musée D'Orsay in Paris and the Courtauld Institute of Art in London.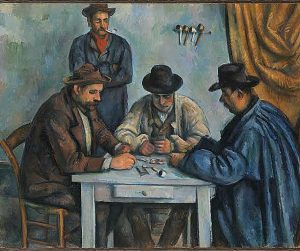 Art aficionados all around the globe learnt in 2012 that this specific edition had been secretly sold the previous year, in2011, for a staggering sum of over $250 million USD (about $269 million USD in today's money). It was the most valuable painting ever purchased at the time. While the above piece has not been verified to be in the hands of the Qatari royal family, this artwork has been proven to be in their possession.
Also see: Advantages and Disadvantages of Being an Entrepreneur
5. Number 17A – Jackson Pollock: Abstract expressionism was a post-World War III art form that emphasized subconscious and impulsive creation.Jackson Pollock's work belonged to this school of painting, and his dripping paint technique was influenced by André Masson and Max Ernst, among others.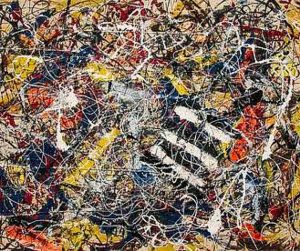 Number 17A is an oil painting on fiberboard canvas that looks like a jumble of patterns and colors. However, a closer examination reveals several layers of the painting that the casual observer would miss. Number 17A is a fairly formal name that lacks creativity and originality. Pollock deliberately avoids naming his work as something fancy in order to focus attention on the painting's radically unique nature. When you look at it up close, the random patterns aren't so hazy.
The artwork Number 17A's title is diametrically opposed to its substance.
The patterns represented in the picture are anything but average, despite the name's blandness. The picture elicited conflicting reviews from critics; it was subjected to a tremendous deal of public examination and, as a result, was not highly respected in the art world. Number 17A was only resurrected as the fourth most expensive painting ever sold in history when it was acquired by billionaire art collector Kenneth C. Griffin for over $200 million in 2016.
6. No. 6 (Violet, Green and Red) — Mark Rothko: The abstract work No 6. (Violet, Green, and Red) by Russian-American painter Mark Rothko was privately sold in 2014 for $186 million USD, setting a new high for the artist and making it one of the most expensive paintings ever. Rothko's artwork, known for its vibrantly colored rectangular forms, was sold to Russian billionaire Dmitry Rybolovlev, according to art dealer Yves Bouvier. Rybolovlev has filed a lawsuit against Bouvier, claiming he was deceived about the artwork's worth.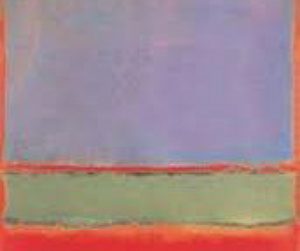 Recommended: Differences Between Subject Matter and Theme
7. Portrait of Marten Soolmans and Portrait of Oopjen Coppit — Rembrandt: Rembrandt's Portrait of Oopjen Coppit and Portrait of Marten Soolmans created in1634, were acquired as a set for $180 USD. Because they were a pair, it was only natural that they be shown together at all times, and when the Rothschild family chose to sell these seldom seen paintings, two museums stepped up to buy them.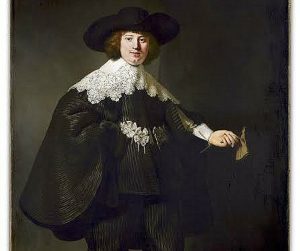 The Rijksmuseum in Amsterdam and the Louvre in Paris jointly acquired these two masterpieces and will alternate showing them to the public so that everyone may view them.
8. Les Femmes D'Alger (Version 'O') — Pablo Picasso: Les Femmes D'Alger (Version 'O') by Cubist maestro Pablo Picasso sold for an amazing $179.3 million USD at a Christie's auction in May 2015. It was inspired by the Orientalist picture The Women of Algiers in their Apartment by Eugene Delacroix.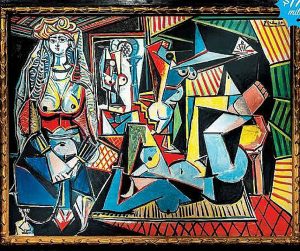 Picasso painted 15 distinct versions of this piece throughout the course of his career, the latest of which, 'O,' was finished in 1955. The purchase of this painting, like many others, has remained secret, but some in the art world believe it was Hamad bin Jassim bin Jabar Al Thani, Qatar's former prime minister.
Also see: Most beautiful countries in Africa
9. Nu couché — Amedeo Modigliani: Nu couché, or Reclining Nude, was created by Italian artist Amedeo Modigliani in 1917-18 and is one of the most expensive paintings ever. The sculpture, which features a naked lady resting against a predominantly dark red backdrop and is one of Modigliani's most well-known works, sold for $170.4 million USD on November 9, 2015, above the expectation of $100 million USD.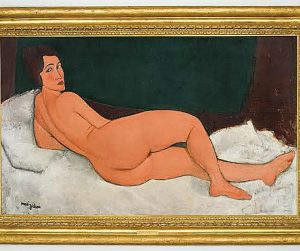 Billionaire Lui Yiqian, a former cab driver who created two private museums in Shanghai and apparently paid for the work with an American Express Card, is the happy owner of this art.
10. No. 5, 1948 — Jackson Pollock: No. 5, 1948, is a famous Pollock drip painting with organic lines and drops of red, yellow, blue, and grey paint in varying colors. Another piece from business billionaire David Geffen's private collection, it allegedly sold for $140 million USD (about $164 million now) in November 2006.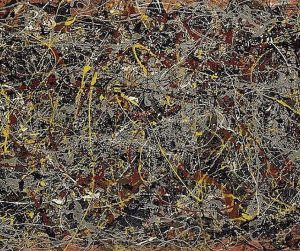 While various accounts claim that the painting was purchased from Geffen by the highly private Mexican businessman David Martinez, Martinez's side, as well as art experts, have rejected this.
Recommended: Differences Between Standard of Living and Cost of Living
Conclusion
A masterpiece is created as a result of an artist's singular vision combined with years of painstaking effort. Art is priceless at its core, but the works it creates have enormous monetary value among collectors. We've provided a quick rundown of the world's most valuable paintings, with the least expensive costing over a billion dollars. It is also owned by the world's wealthiest billionaires, and owning any of these works of art is a dream for many people.
This article is also an eye-opener for people who are interested in paintings because the majority of the paintings on this list were originally sold for a low price and have since increased in value exponentially.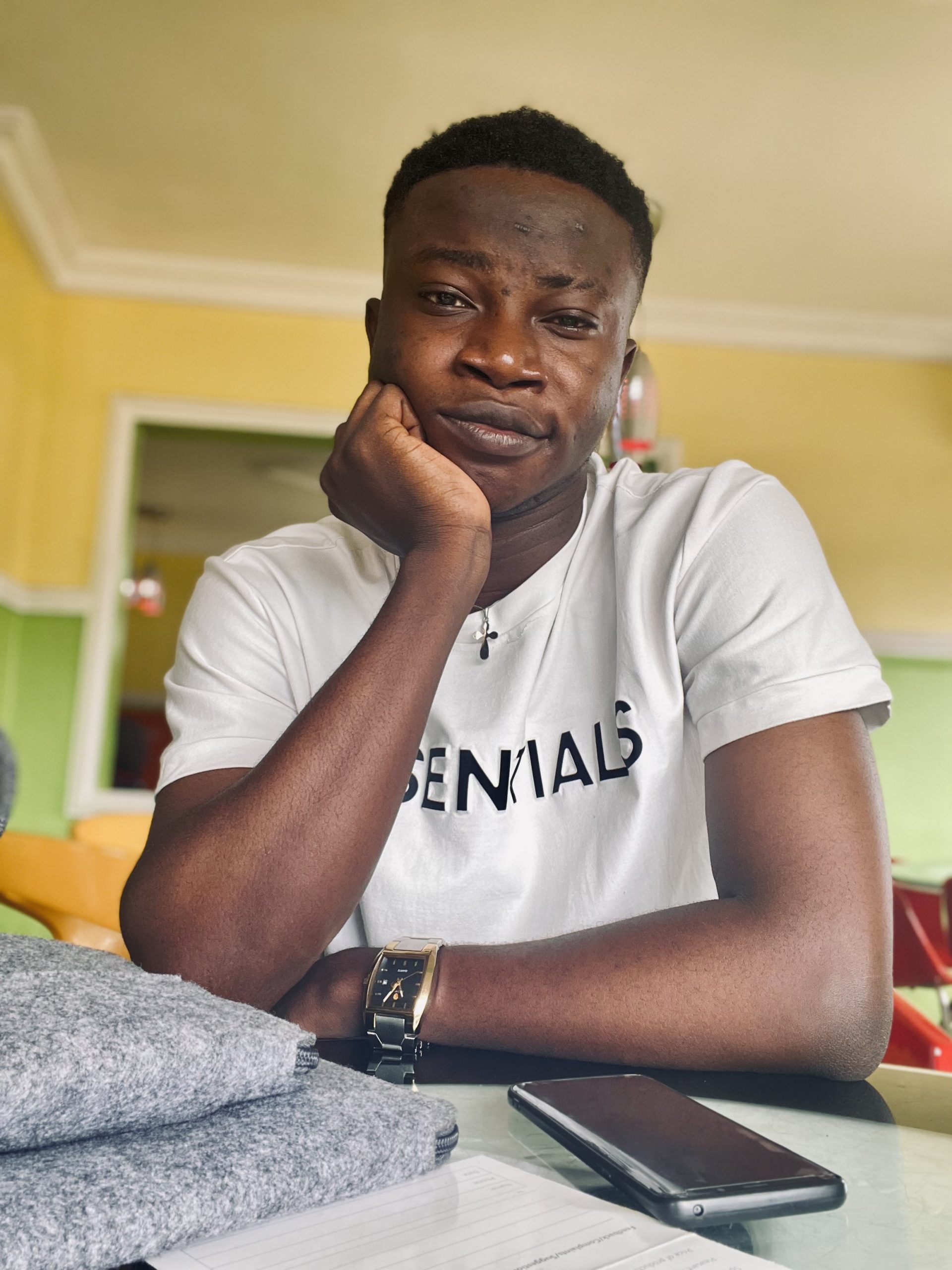 Edeh Samuel Chukwuemeka ACMC, is a Law Student and a Certified Mediator/Conciliator in Nigeria. He is also a Developer with knowledge in HTML, CSS, JS, PHP and React Native. Samuel is bent on changing the legal profession by building Web and Mobile Apps that will make legal research a lot easier.