Top 12 Richest African Footballers: Football is a major source of entertainment across the globe, as a matter of fact nothing unifies people more than Football and music, and now Music is usually used in football. Thus, making Football the most unifying sport in the world, and as I said earlier a major source of entertainment and joy. Football is even more fun when your club or Countryman is doing well, and that seems to be the case across all continents; Africa inclusive.
Africa boasts of one of the biggest exporters and best Footballers in the world today. This is a thing of joy for people in the continent and also for the families of these Footballers considering the lucrative nature of football which pays it's workers per week. Little wonder Football is likened to Legitimate Rituals, as it is really lucrative especially when you are at the top of your game or you are at a top club.
These two factors in addition to the personal investments and business of a Footballer is what contribute to their network which we use to determine the richest Footballers in the continent.
Have you ever wondered who are the richest Footballers in Africa? This Article sheds light on the list of richest Footballers of African descent and their network.
Recommended: Most Popular Countries in Africa 2022
Top 12 Richest Footballers in Africa With their Networth and Pictures
In no particular order, the richest Footballers in Africa are as follows:
1. Pierre-Emerick Aubameyang: Aubameyang is a Gabonese international and Captain of the Gabon National team who currently plays for FC Barcelona of Spain at a club level.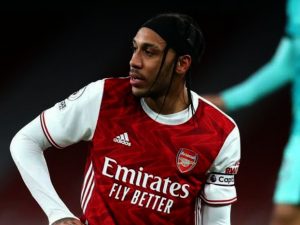 Aubameyang was previously the highest paid African player in the world at his former club Arsenal where he pocketed a whopping £350,000 per week. But he took a pay cut to join his new club Barcelona due to their limited La Liga Salary cap. Nonetheless, Aubameyang still remains one of the richest Footballer in the continent.
Aubameyang is well known for his sleek lifestyle, flashy cars, designer clothes, luxurious houses, and his estimated networth is $50 Million. Thus, making him one of the richest Footballer players in Africa.
Recommended: Most profitable skills to learn in 2022
2. Mohammed Salah: Mohammed Hamed Salah fondly dubbed the Egyptian king is the captain of the Egyptian national team and a Superstar at his professional club; Liverpool FC of England.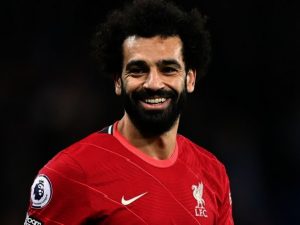 Salah is well known for his pace, technique, and goalscoring prowess which has earned him a spot amongst the best players in the World. Salah is not too known for his wealth, but he is one of the richest African Footballer as he has an estimated networth of $60 Million, thanks to his football contract, numerous endorsement deals, and investments.
Also see: Countries with the Most Handsome Men in Africa
3. Sadio Mane: Sadio Mane is a Senegalese international who plys his trade for Liverpool Football club. He is currently contracted to Liverpool at an estimated salary of €5.2 Million per year, and he has an estimated networth of $26 Million which makes him one of the richest players in the continent.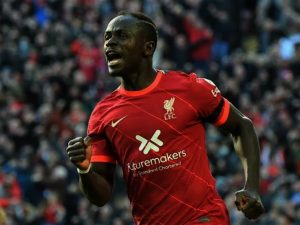 4. Odion Ighalo: Odion Jude Ighalo is a Nigerian international who currently plys his trade for Al Shabab FC in Saudi Arabia. He has previously played for Manchester United, Watford, Udinese, and Shanghai Shenhua in China where he was earning €350,000 per week.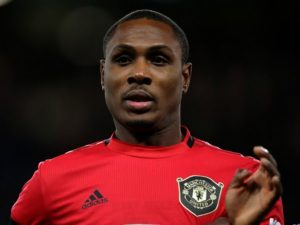 His Networth is $27 Million thanks to the lucrative salary he has accrued, his numerous business, investments, and endorsements.
5. Kalidou Koulibaly: Koulibaly is one of the foremost CB in the world today. He is well known for his physicality, discipline, and no nonsense defending.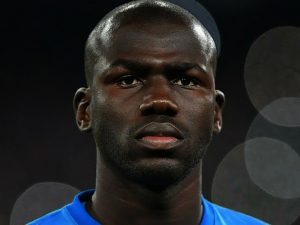 Koulibaly currently plays for Napoli in Italy where he earns €183,000 per week. He still remains one of the richest African players with a networth of over $22 Million.
Also see: Best countries to start a business in Africa
6. Riyad Mahrez: Riyad Mahrez is the Captain of the Algeria National team and he plys his Trade at Manchester City in England where he is known for his trickery skills, technical gift, and outstanding performance when called to deliver. He previously played for Leicester City wherein he helped them achieve promotion to the Premier league by winning the Championship, and subsequently winning the Premier league. Before he switched to Manchester City in 2018 where he has won it all save the Champions league.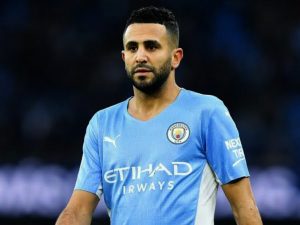 Mahrez currently earns €120,000 per week at Manchester City and he has an estimated networth of $22 Million.
7. Wilfred Zaha: Wilfred Zaha is an Ivory Coast international and a star player at Crystal Palace of England where he earns €130,000 weekly, and a yearly salary of €6,760,000.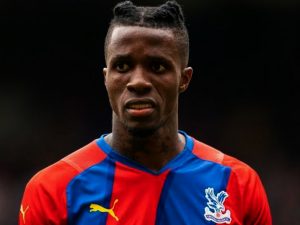 Zaha is therefore one of the highest paid African player in the premier league, and he has a networth of $23 Million which also makes him one of the richest African footballers.
Recommended: Most technologically advanced countries in Africa 2022
8. Ahmad Musa: Ahmad Musa is the Captain of the Nigerian National team. He is a pacey and tricky forward who has played in numerous countries in the world. He currently plays for Fatih Karagumruk S.K in Turkey, and he has an estimated networth of $18 Million.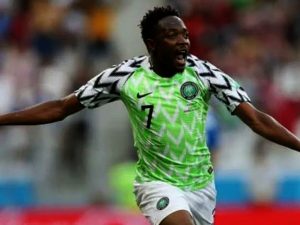 9. Kevin-Prince Boateng: Kevin-Prince Boateng is a well travelled footballer who has played for numerous clubs including, but not limited to: Barcelona, AC Milan, Dortmund, Tottenham Hotspurs, Fiorentina, Schakle.04, and Geneoa. He currently plays for Hertha Berlin in the German Bundesliga.
Kevin-Prince Boateng is the elder brother of Jerome Boateng who also has a Ghanian and German Citizenship, but unlike his brother, Kevin-Prince chose to play for Ghana. Kevin-Prince remains one of the richest footballers in Ghana and Africa as a whole with a networth of $20 Million.
Recommended: How to become a successful lawyer
10. Achraf Hakimi: Achraf Hakimi is a Morocco international and a right back of Paris Saint-Germain of France. Hakimi has previously played for Real Madrid, Borussia Dortmund, Inter Milan, and now currently earns $10 Million per year at PSG, and just at the age of 23 years, he has a networth of €17 Million which makes him one of the richest footballers in Africa.
It is instructive to note that the above list of richest footballers in Africa only comprises of active footballers (footballers still playing at either a football club or their National team) and footballers who are of African origin and represent their country at the international stage.
Recommended: Advantages And Disadvantages Of Studying Abroad
11. Sulley Ali Muntari (Ghana) with a Networth of $5 Million: The Ghanaian made his professional football debut at a youth competition before joining Spanish club Albacete as a central midfielder. Muntari was promoted to Ghana's U20 team and later joined the Black Stars, the country's football team, as a result of his performance at the youth championship.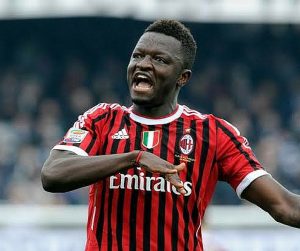 The wealthy Ghanaian businesswoman Menaye Donkor is the spouse of this accomplished African athlete. Muntari has once suited up for illustrious teams all around the world, including Milan, Portsmouth, and Deportivon De La Coruna in Spain. His successful career in football makes him our tenth richest footballer in Africa with a total net worth of $5 Million.
Recommended: Differences Between British Macbook Pro and MacBook Air
12. Christopher Samba (Congo) – Networth: $7 Million: Congolese defender Christopher Samber follows next on my list of the wealthiest athletes in Africa. The majority of this player's $7 million net worth comes from his endorsement deals with Anzi Makhachkala, where he makes $160,000 every week, rather than only his football income.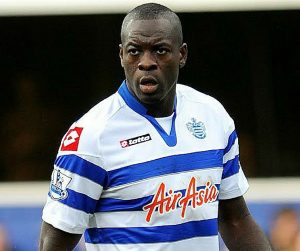 The defender, who represents the national football team of the Republic of the Congo, has experience playing for numerous European teams, including Hertha BSC, Blackburn Rovers, and Dynamo Moscow. Despite never having qualified for the FIFA World Cup, his nation did triumph in the 1972 Africa Cup of Nations. They also triumphed in the 1965 All-Africa Games football competition.
Samber and Teresa Samba are married.
Recommended: Richest Actors in the world Forbes 2023
Conclusion
Africa is home to some of the top exporters and football players in the world right now. Given the profitable nature of football, which pays its workers on the continent and the families of these footballers on a weekly basis, this is a happy development for the continent's inhabitants. It's understandable why football gets compared to legitimate rituals because it can be extremely lucrative, particularly when you're at the peak of your ability or playing for a prestigious club.
A football player's network, which we utilize to identify the wealthiest footballers on the continent, is influenced by these two factors in addition to their own investments and company.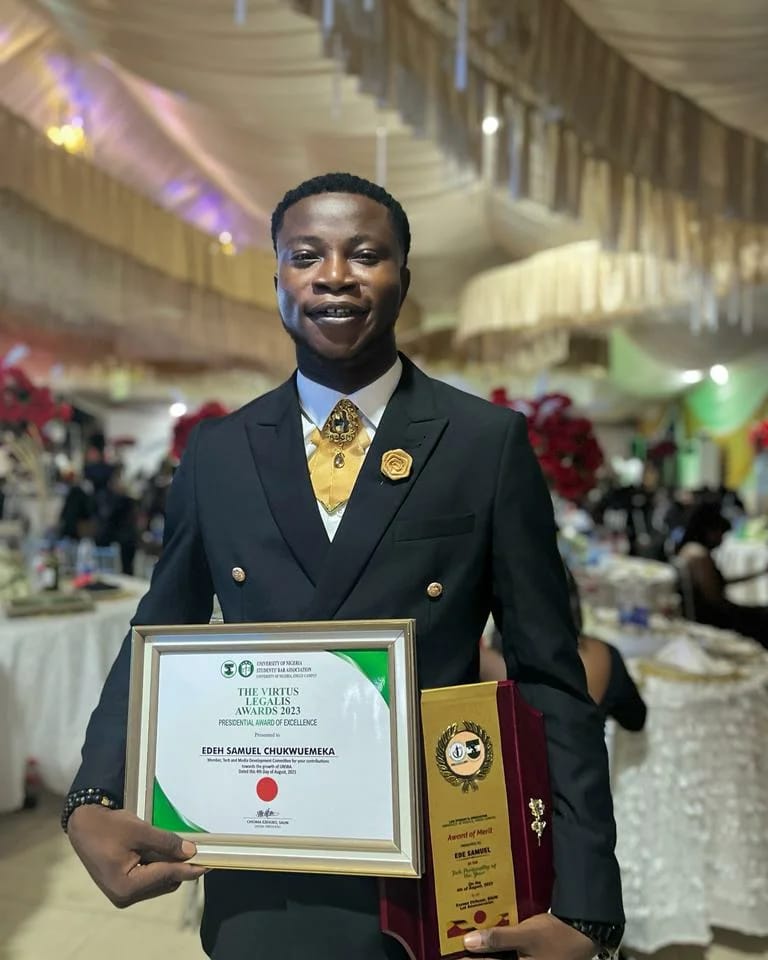 Edeh Samuel Chukwuemeka, ACMC, is a lawyer and a certified mediator/conciliator in Nigeria. He is also a developer with knowledge in various programming languages. Samuel is determined to leverage his skills in technology, SEO, and legal practice to revolutionize the legal profession worldwide by creating web and mobile applications that simplify legal research. Sam is also passionate about educating and providing valuable information to people.