Richest Comedians in Nigeria 2023: The comedy industry in Nigeria has overtime experienced a boom as many people are getting into it to showcase their talents in divergent ways. New comedy shows and performances such as Instagram skits, YouTube funny videos, TikTok reels and so on have now become so rampant. There  are so many people now who make a living from just amusing people and even more people are jumping on the train.
However, it is not everyone of these ribcrackers that gets to make it big from cracking jokes and making funny videos. Just like in every aspect of human endeavor, some win while others lose. While many people are not doing so well for themselves from comedy, others are making the bag as professional comedians and have earned themselves a place on the list of the richest comedians in Nigeria.
You must be wondering whether your favorite comedian made it to this list. Read on to find out!
Recommended: Top 10 Best musicians in Africa
Top 12 Richest and Highest Paid Comedians in Nigeria 2023
1. Ali Baba: With a net worth of  a whopping N3 billion, Ali Baba tops our list of the richest comedians in Nigeria, this year. Ali Baba is viewed as the father of comedy business in Nigeria. From as far back as 1990, he has been in the business of entertaining people through jokes and has worked his way to become the wealthiest comedian that Nigeria has ever had.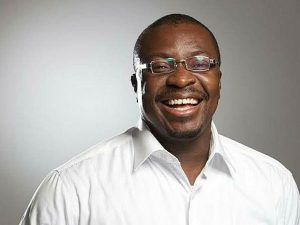 2. AY: Following closely with a net worth of N2.5 billion, is Ayo Makun, widely known as AY. He has won a lot of awards as a comedian, event planner, TV presenter, movie producer, actor and director.
AY's birth date is 19th of August, 1971. He was born in Lagos and is the first of the five children of his parents.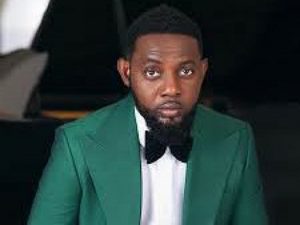 AY's rise to stardom was accelerated after he featured in the comedy show titled, "Night of a Thousand Laughs." From there, his popularity and talent grew in leaps and bounds and he became a household name in the comedy industry.
AY is the organizer of the popular AY show which is a big comedy show that attracts thousands of people from across Nigeria and beyond. These are just a few of the exploits of this comedian that has fetched him huge amounts of money and earned him second place on our list of the richest comedians in Nigeria.
Recommended: How to become a successful entrepreneur
3. Basketmouth: Basketmouth whose real name is Bright Okocha is a well known Nigerian comedy merchant born on the 14th of September 1978.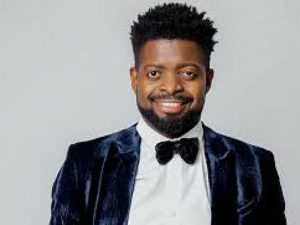 He went to secondary school in Apapa Lagos from where he went on to read sociology and anthropology in Edo State at the University of Benin, in Benin City.
As one of the ambassadors of Glo, a telecommunications company in Nigeria, Basket Mouth's major source of income appears to be from endorsement agreements of this kind. This is one of the ways through which many entertainers make a lot of money.
Reports state that he is paid as much as ₦2 million for every time he performs. His net worth is estimated to be at ₦2 billion.
4. I Go Die: "I Go Die" just like AY and indeed, many other Nigerian comedians, began their stride to stardom in the Nigerian comedy industry after performing at the famous comedy show, "Night of a Thousand Laughs."  The show featured performances by some of the best comedy talents in the country and was highly applauded for how excellent it went.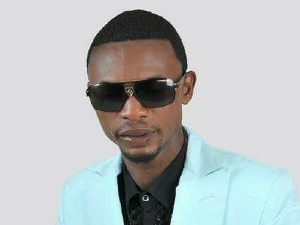 Apart from comedy, I Go Die also dabbles into real estate and construction. He is worth an approximate ₦1.8 million.
Recommended: Countries with the Most Handsome Men in Africa
5. Julius Agwu: Julius Agwu is another talented act that must  be mentioned whenever you talk about the who is who in the  Nigerian comedy industry.
Julius has been in the business of making people laugh. In fact, he is one of the oldest comedians in the country. He is known to have nutured and trained many of the other comedians who have made it today too, such as Basket Mouth.
In 2016, Julius was said to be dead by doctors. It was while his body was being taken to the mortuary that he came back to life. This happened after the comedian had suffered from a deadly disease. According to him, it was God who saved his life.
Julius' net worth is pegged at N1.5 billion.
6. Okey Bakassi: When it comes to stand- up comedy, Okechukwu Anthony Onyegbule, aka Okey Bakassi, is a force to reckon with.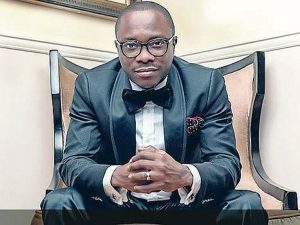 He is also an actor. In 2014, he was presented with an award for the "Best Actor in a Leading Role" during the Best Nollywood Awards. This award was for the excellent role he played in the movie— Onye Ozi.
Okey Bakassi began his journey in the comedy and indeed entertainment industry a long long time ago. He was into comedy even when it was not paying so well.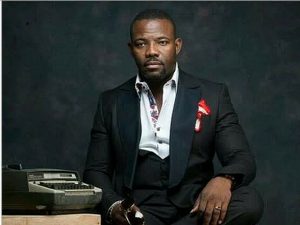 Okey is known for the numerous top notch shows which had highly placed Nigerians such as politicians and celebrities in attendance.
His years of hard work are now paying off and he is one of the most successful people in the business of comedy in Nigeria. He is currently worth a massive ₦800 million.
Recommended: Most Capitalist Countries In The World
7. Bovi: Bovi does stand- up comedy and acting. He is from Delta State. He is famous for organizing great stand-up comedy performances and shows such as the much talked about "Bovi Man on Fire."
From the time he became known as an excellent stand- up comedian, Bovi has not rested on his oars. He has worked hard to get himself to the highly placed position he is at right now in the entertainment industry.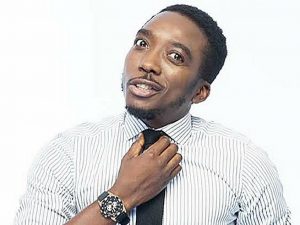 He has a net worth of ₦600 million, a huge part of which is believed to have come from his shows and endorsement deals.
8. Gbenga Adeyinka: Gbenga is one name that cannot be left out when naming the big boys in the Nigerian entertainment industry, especially comedy. He is in the business of event planning and management. These events and shows that he organizes for celebrities, politicians and their ilk also features him and other comedians providing rib cracking performances that leave attendants thoroughly satisfied and hearty.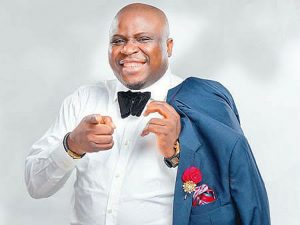 Gbenga Adeyinka is famous for his popular show called "Laffmattaz." The show has been said to fetch him a lot of money.
However, he has other businesses and has a lot of assets in his name in different parts of the country. Gbenga is worth ₦500 million.
Also see: Most beautiful universities in Nigeria 
9. Gordons: At number 9 on our list of the richest comedians in Nigeria, 2022 is Gordons who has a net worth of N400 million.
Gordons whose government name is Godwin Komone is a well-known Nigerian stand-up comedian , television presenter, actor, compere, television personality and music artiste.
Many have said that he is among the best stand-up comedians that Nigeria has had.
If you know Gordons, you would be familiar with his popular jibe "Hallelujah!" Gordon's talent has indeed paved way for him. Since his rise to popularity through the "Night of a Thousand Laughs" show organized by Opa Williams, he has continued to rise steadily and has a place for himself in the hall of fame of the Nigerian comedy industry.
10. Akpororo: Born Bowoto Jephthah Oluwatiseyifumi Tanimola, Nigerian stand-up comedian, actor and singer Akpororo is an artiste that is dear to many Nigerians because of the charisma and energy which he exudes whenever he is on stage. This is one of the reasons his rise to stardom was a quick one.
Akpororo is one of the youngest Nigerian comedians but he has performed in several high-profile events and has organized some by himself too. Akpororo is known for performing even in churches. This is not a usual stage for many comedians but he broke that barrier. He is worth about ₦350 million.
Recommended: Best Ways To Make Money From An App
11. Seyilaw: Lawrence Seyi Law, a comedian, actor, and presenter, is Oluwaseyitan Aletile. He hosts "Dole a yi diaria" in Lagos. 2006 AY Open Mic Comedy Challenge winner Seyi Law.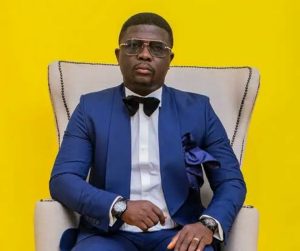 After winning the competition, he studied comedy with Ayo Makun for a year before pursuing it professionally. Seyi Law acted in The Wedding Party 2, Me and My Wife, Prophet Nebu, and other Nollywood films. Seyilaw is one of Nigeria's wealthiest comedians with a $750,000 networth.
12. Papa Ajasco: Papa Ajasco, born 1960, is a Nigerian comedy actor. Femi Ogunrombi, a Nigerian comedian, portrayed Papa Ajasco in Wale Adenuga's renowned TV series. Ogunrombi, known as "Uncmusicologist," was an actor, singer, highlifist, and nurse. Born in Ille-Ife, he is from Abeokuta, Ogun State. Ogunrombi went to Lagos in the early 1970s. Married with three lovely children.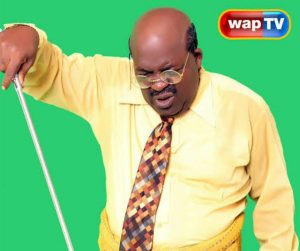 At Ikeja General Hospital, Ogunrombi performed medical nursing. He departed to follow his art passion. Femi Ogunrombi directed Nigeria's National Troupe's music for a decade. Pencil Film and Television Institute, Lagos, Director of Studies. Musicologist for almost 30 years. Femi Ogunrombi died late Saturday, January 14, 2023.
Recommended: Causes, Effects and Solutions to Examination Malpractice in Nigeria
Conclusion
And those are the big boys in the Nigerian comedy industry, 2023. They have put in their best and even dabbled into other entertainment related ventures and have succeeded in making the bag while making people happy. Chances are that your favorite comedian is on the list!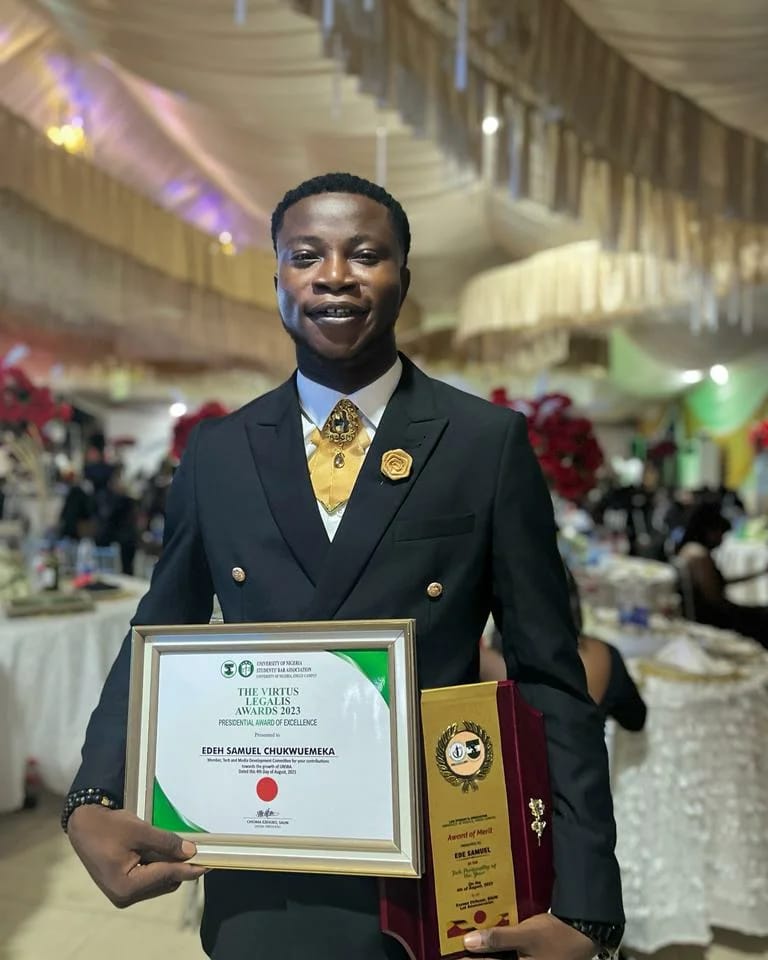 Edeh Samuel Chukwuemeka, ACMC, is a lawyer and a certified mediator/conciliator in Nigeria. He is also a developer with knowledge in various programming languages. Samuel is determined to leverage his skills in technology, SEO, and legal practice to revolutionize the legal profession worldwide by creating web and mobile applications that simplify legal research. Sam is also passionate about educating and providing valuable information to people.