Richest Men In India: India is a fast growing economy which is blessed with quite a good number of wealthy men, but in the abundance of well to do men in the state, have you wondered who tops the list of the richest men in India?
In this Article I shall consider the list of top ten richest men in India, their networth and source of income. It is instructive to note that only verified sources were used in this Article to do so and importantly only men with legit and verifiable sources of income were considered in this Article.
On this note, the richest men in India are as follows:
Recommended: Differences Between a Nation And a Country
Top 10 Wealthiest/Richest Men In India 2022
1. Mukesh Ambani: Mukesh Ambani is said to be the richest man in India by a distance for successive years now with an incredible networth of $91 billion. Mukesh Ambani is currently the Chairman of Reliance group a multinational company diversified in energy, petrochemicals retail, textiles, natural gas, and telecommunications and has a good number of subsidiaries such as: Reliance Capital, Reliance entertainment, Reliance entertainment, Reliance infrastructure, Reliance Power, Reliance Health and Reliance mediaWorks.
It equally has a good number of major acquisitions. Specifically, Mukesh Ambani is the chairman of Reliance Industries Oil and Gas (RIL) which rakes in annual revenue of $60 billion. He is also the founder of Reliance Jio Infocomm Limited, a fast rising telecommunications company and a subsidiary of all Jio platforms in India. In addition to these long streams of companies, businesses and subsidiaries, Mukesh Ambani has a good number of investments and shares in other companies.
2. Gautam Adani: Gautam Adani is one of the richest men in India, and falls short of only Mukesh Ambani. Thus, he is the second richest man in India with a net worth of $74 billion.
Gautam Adani is the chairman of Adani Group which is a multinational company founded in 1988 by Gautam Adani and currently has a market cap of $242 billion. Gautam Adani owns 75% stakes in Adani Enterprises, Adani Power and Adani Transmissions. He owns 65% of Adani Ports & Special Economic Zone, 61% of Adani Green Energy, and 37% of Adani Total Gas. All these are his major streams of income and it contributes massively to his networth of $74 billion.
Also see: Differences Between Act And Law
3. Shiv Nadar: Shiv Nadar follows after Gautam Adani as the third richest man in India with a networth of $31 billion. Shiv Nadar is the founder of HCL Enterprises which is worth of over $12 billion and was previously the Chairman of HCL Technologies which is one of the largest IT services organizations in India.
Additionally, he is the chancellor of six (6) institutions which he established through his foundation 'Shiv Nadar Foundation'. Most notably Shiv Nadar University (SNU) which is a leading private research University in the State.
4. Radhakishan Damani: Radhakishan Damani falls within the list of top 80 Forbes World's Billionaire List 2022, but in his country India; he is 4th in this list with a networth of $29 billion.
Radhakishan Damani is the founder of Avenue Supermarkets; currently owning over 200 D-Mart shops across India which rakes in annual revenue of $4 billion. Another large quarter of his wealth is derived from his investments in publicly traded Indian companies such as United Breweries, Radisson Blu Resort, and VST Industries. From the foregoing, we can see that Radhakishan Damani is an Investor and he does own an investment firm named 'Bright Star Investments Private limited'.
Recommended: Differences Between Law And Statute
5. Cyrus Poonawalla: Cyrus Poonawalla is the Chairman and Managing of Cyrus Poonawalla group, which includes Serum Institute of India. He is founder of Serum Institute of India (SII) which is a leading biotechnology and Biopharmaceuticals Company in India and is one of the largest manufacturers of Vaccine in the world today, producing billions of vaccines that counter polio, flu, measles, tetanus, Diphtheria, Covid-19, and many other diseases.
Asides, this massive Company Cyrus Poonawalla have a number of investments which contributes to his networth of $23 billion, establishing him as one of the richest men in India.
6. Lakshmi Mittal: Lakshmi Mittal is another financial giant from India; he is the Founder & Executive Chairman of Arcelor Mittal which is currently one of the world's largest steel and mining companies by output, operating in over 60 countries of the world and raking in annual revenue of $77 billion.
Lakshmi Mittal also has stakes in other companies. He owns 39% shares of Aperam a stainless steel company; he owns 49% of HPCL-Mittal Energy Limited; an energy and petroleum company with subsidiaries, and he is the Queens Park Rangers football team popularly known as QPR currently playing in the Skybet Championship; the second tier of English Premier League and based in London, United Kingdom.
Lakshmi Mittal has a networth of $19 billion which deservedly makes him the 6th richest man in India.
Recommended: Countries Where Prostitution is Legal
7. Uday Kotak: Uday Kotak is a Billionaire in the banking sector and ranks as the richest Banker in India. He currently serves as the Chairman of Kotak Mahindra Bank; one of the biggest Private Banks in India and he is also the highest paid CEO in the state.
Uday Kotak is also the President of the Confederation of Indian Industry and he has a networth of $17 billion.
8. Kumar Birla: Kumar Birla is a billionaire industrialist who currently serves as the Chairman of Aditya Birla Group; which is one of the largest global conglomerates in India operating in over 35 countries of the world specializing in Viscose Saple fibre, Cement, fertilizers, Metals, Carbon black, Telecom, Textile, Financial services and with subsidiaries such as Grasim Industries, Vodafone idea, Aditya Birla Fashion and Retail, Aditya Birla Capital, Essel Mining & Industries limited, Hindalco Industries, and Applause entertainment.
Kumar Birla is equally the Chancellor of Birla Institute of Technology and Science; a private University situated in Pilani, India and he is the chairman of Indian Institute of Management; a business school situated in Ahmedabad, India.
Kumar Birla has a networth of $16 billion.
Recommended: Countries With The Highest Consumption Of Weed/Cannabis 
9. Sunil Bharti Mittal: Sunil Mittal is a billionaire entrepreneur and chairman of Bharti Enterprises which specializes in Telecommunication, Insurance, Real Estate, Agribusiness, and Manufacturing. Sunil Mittal is equally the founder of Bharti Airtel which is one of the largest phone operators' and network providers in the world with more than 500 million customers and presence across South Asia and Africa.
Sunil Mittal also has some joint ventures with other global leaders, such as: Airtel Payments Bank; a joint venture with Kotak Mahindra Bank controlled by Uday Kotak, SingTel, Softbank, AXA, Del Monte, amongst others which significantly contributes to his networth of $14.9 billion.
10. Dilip Shanghvi: Dilip Shanghvi is the founder of Sun Pharmaceutical Industries, a multi billionaire drug making Company with service presence in over 100 countries of the world. The revenue generated from this company accounts for majority of his wealth and he equally has some investments in Renewable energy and Oil and gas.
He was even the richest man in India at one stage till he experienced some massive decline, but he is still one of the richest in the state and thereby draws the curtain of ten (10) richest men in India with his networth of $14.3 billion.
Recommended: How To Stop Sleeping in Class: 11 Tips That Works
In conclusion, it is instructive to note that these men enlisted above are the ten (10) richest men in India as verified by Forbes list of India's 100 richest.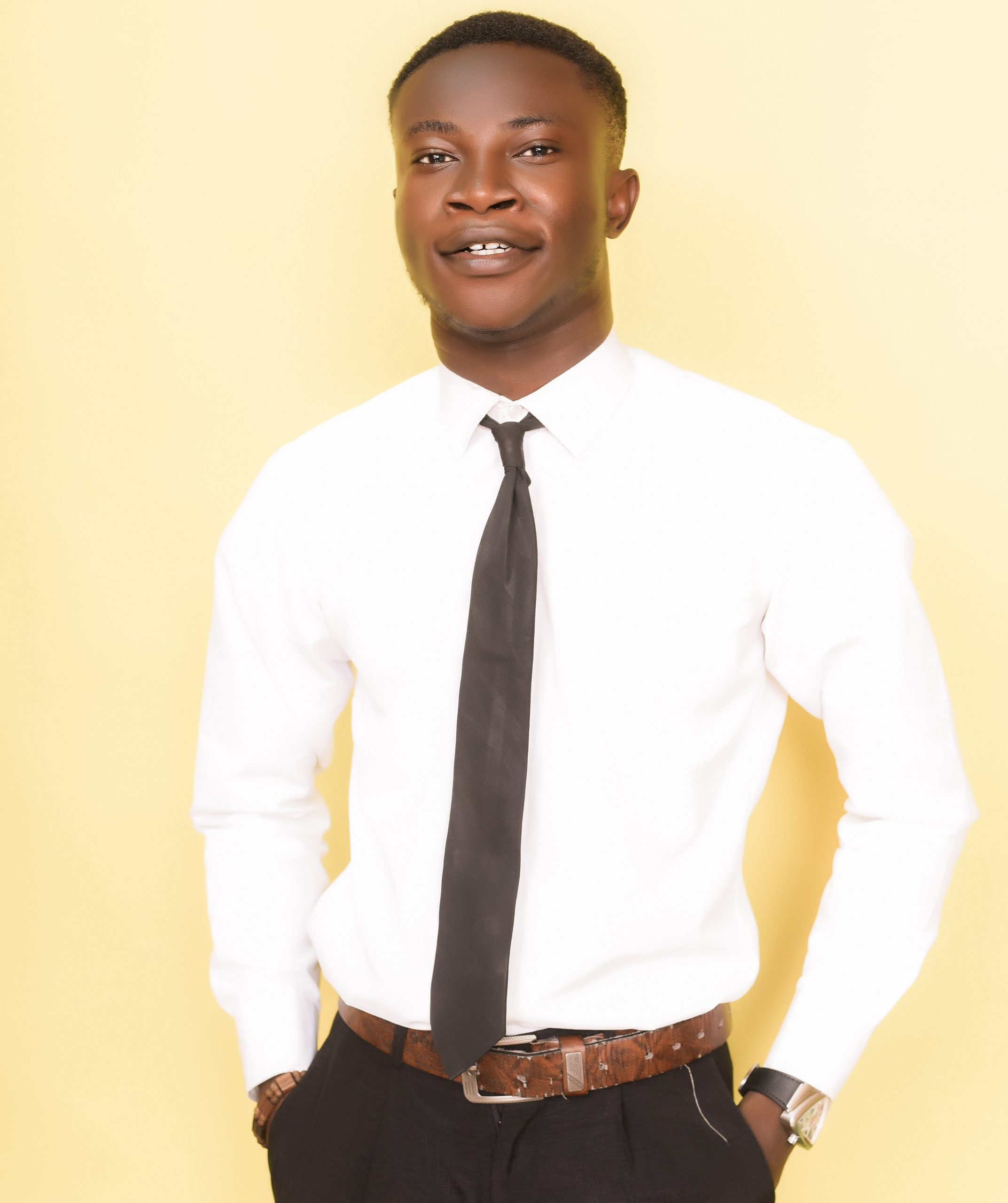 Edeh Samuel Chukwuemeka ACMC, is a Law Student and a Certified Mediator/Conciliator in Nigeria. He is also a Developer with knowledge in HTML, CSS, JS, PHP and React Native. Samuel is bent on changing the legal profession by building Web and Mobile Apps that will make legal research a lot easier.