Richest Musicians in Ghana: An accomplishment that merits recognition is Ghana's music industry's contribution to the expansion of African music on the global stage. International music talents like Sarkodie, Shatta Wale, Fuse ODG, and many others who represent Africa on a worldwide scale were developed by the industry.
Here are the top 14 musicians in Ghana who are wealthy in 2024 as a result of their musical prowess.
Recommended: Best Musicians in Ghana Currently
Top 14 Richest/Wealthiest Artist In Ghana 2024
1. Sarkodie: With an estimated net worth of $11 Million, legendary rapper Sarkodie is Ghana's richest artist in 2024. The rapper, 36, is renowned for his contributions to Ghana's music business and is widely regarded as one of the best rappers to emerge from the continent. As an underground rapper, Sarkodie started his musical career. His manager first encountered him when they both competed in a well-known rap competition in Ghana.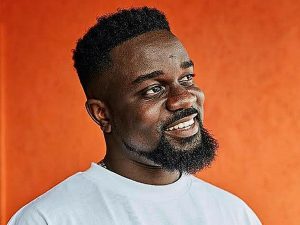 In 2009, he made his recording debut with Makye. Critics and listeners from all over the continent gave the CD favorable reviews. He subsequently went on to create 5 more studio albums, working with some of the biggest artists on the continent, solidifying his place among the most popular and influential rappers to emerge from the region. One of the leading advocates of the Azonto subgenre is this superstar.
He has received various honors in recognition of his contributions to the Ghanaian music business, including the Vodafone Ghana Music Award for "Artiste of the Decade." In the 2019 BET Hip Hop Awards, he is the inaugural Best International Flow Artist winner.
Recommended: How to choose the ideal business to do
2. Shatta Wale: Shatta Wale, a reggae-dancehall artist with an estimated net worth of $10 million, is ranked second on the list of the wealthiest musicians in Ghana in 2022. The songs "Dancehall King," "My Level," and "We Taking Over" are among his best-known works. One of the most significant artists that have emerged from the nation is he.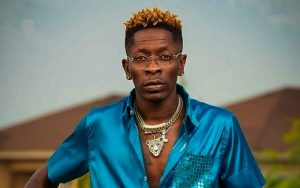 Shatta Wale started his music career using a borrowed name and identity: Doggy. He chose this name in homage to Yoggy Doggy, his all-time favorite DanceHall performer. After adopting the moniker Bandana, he quickly became well-known thanks to a single popular song. Years later, after disappearing from the spotlight, he returned under the name Shatta Wale and assumed a new persona.
At the 2014 Vodafone Ghana Music Awards, his song "Dancehall King" won him Artiste of the Year. He was also included on Beyoncé's Grammy Award-nominated The Lion King: The Gift album. Shatta Wale makes money from his music career in addition to serving as a brand ambassador for a variety of companies, including Kasapreko Company, Boss Baker Beef Roll, and Guinness Ghana Breweries.
Also see: Highest Paid Actors In The World 2022
3. Fuse ODG: With an estimated net worth of $8 million, British-Ghanaian rapper and singer Fuse ODG ranks third among Ghana's wealthiest musicians in 2022. He is one of the artists bringing Ghanaian music to a global audience. He is well known for the singles "Antenna," "Azonto," and "Dangerous Love."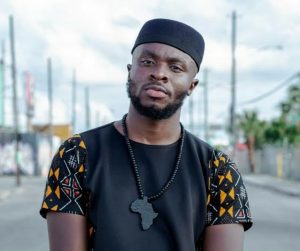 In 2013, Fuse released his debut single, "Antenna," which reached at number 7 on the UK Singles Chart and number 85 on the Irish Singles Chart. Another single he released that year, "Azonto," peaked at number 30 on the UK Singles Chart.
4. Okyeame Kwame: With an estimated net worth of $7 Million, Okyeame Kwame, often known as the Rap Doctor, is Ghana's fourth-richest musician in 2022. One of the most well-known musicians to come out of the nation is Kwame, who is also an entrepreneur.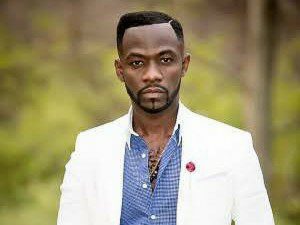 Kwame started his musical career at an early age after becoming interested in rap music. At local performances at his secondary school, he sang original songs that he had written. After completing his secondary education, he pursued his studies at Kwame Nkrumah University of Science and Technology, where he majored in Akan and Sociology.
Kwame also earns money from non-musical endeavors; he is a partner in the shoe manufacturing business Horseman Shoes and the hair products company Sante's Hair for Kids, which uses his daughter as the Brand Ambassador and manufactures local hair products for children. In Ghana, he also serves as a brand ambassador for the MTN Group, GT Bank, and Coca-Cola.
He has received a great deal of honors, such as the Vodafone Ghana Music Award, the Ghana Music Awards, and the United States Presidential Volunteer Service Award.
Also see: Richest Musicians in Africa 2022
5. Stonebwoy: With an estimated net worth of $6 Million, popular dancehall and reggae artist Stonebwoy makes the list of the wealthiest musicians in Ghana in 2022. He is widely regarded as Africa's reggae and dance hall king.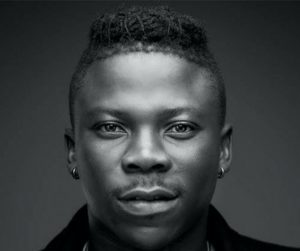 Stonebwoy started writing music during his elementary school years. He remembers composing and acting in theatre pieces as far back as his fourth year in primary school, which is when he first understood his strengths and talents as a lyricist and scriptwriter.
Since starting his professional career in 2012, Stonebwoy has released four studio albums as well as numerous singles. He has joined the Def Jam Recordings label of the Universal Music Group, where he plans to release three albums.
6. Daddy Lumba: The most wealthy musician in Ghana in 2022 is Charles Kwadwo Fosu, better known by his stage name Daddy Lumba. He comes in eighth place. Most people agree that the famous vocalist is the best Ghanaian artist to have ever lived. At the age of 16, Daddy Lumba began his musical career. Between the school years 1983 and 1984, he served as the choir director at Juaben Senior High School. Lumba, along with his pals Yaw and Kwabena, as well as Theresa Abebrese, his girlfriend, established the Lumba Brothers group at Juaben SHS.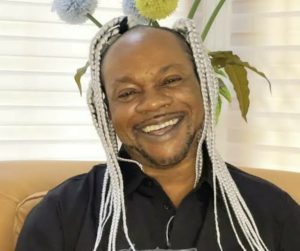 He left for Germany after finishing his secondary education in search of greener pastures. There, he met Ernest Nana Acheampong, who introduced him to highlife music.
The two created a new band in 1989 under the name Lumba Brothers—the same name as his first band during his time in Juaben. Since then, he has released 33 albums. Since then, he has consistently released albums that have achieved commercial success, solidifying his position as one of Ghana's most well-known Highlife singers.
Also see: Relationship Between Language And Communication
7. Becca: With an estimated net worth of $5 million, Rebecca Akosua Acheampomaa Acheampong, well known by her stage name Becca, ranks seventh among the wealthiest musicians in Ghana. She is regarded as one of the best female singers in the nation.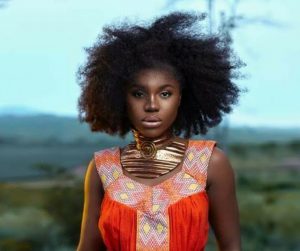 She first rose to prominence as a contestant on Mentor, TV3's yearly singing competition. After releasing her first studio album in 2007, Sugar, she was nominated for five Ghana Music Awards in 2008. At the aforementioned awards ceremony, "You Lied to Me," the album's main hit, earned Record of the Year.
Time 4 Me, Becca's second studio album, was released in 2013. 2face Idibia, MI, King Ayisoba, Trigmatic, Jay Storm, and Akwaboah make guest appearances on it. In Ghana, the album received a 2 platinum certification. Becca has won several awards, including three 4Syte TV Music Video Awards, four Ghana Music Awards, one National Youth Achievers Award, and one Kora Award.
8. Tinny: Tinny, a.k.a. Nii Addo Quaynor, is a Ghanaian rapper born on January 19, 1982. By singing and rapping at events and fairs, he entered the music business at a young age. He began appearing at Fun-World in 1994, a weekly entertainment event held at the National Theatre (Accra).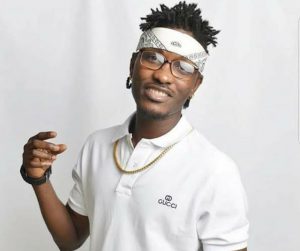 Since his debut, he has put out several studio albums. Observing his opulent way of living Tinny has a large number of houses both inside and outside the country, as well as a large collection of vehicles, which make up his whole net worth.
He has recorded with a number of Ghanaian music icons, including Shatta Wale, Trigmatic, Kwabena, and many more. With a net worth of $4.6 million, Tinny is one of Ghana's best and wealthiest musicians.
Also see: How To Be More Productive At Work
9. D-Black: D Black is ranked ninth with an estimated net worth of $4.5 Million. The Afrobeat artist is a prosperous entertainment mogul rather than one of Ghana's wealthiest musicians in 2022.
In 2009, D-Black debuted as a solo performer with the group D-Black & Kwaku T, who released the album "Target Practice." Both D-Black and his rap collaborator went solo in 2010. Over the years, he went on to release three albums (Music, Love and Life, The Revelation), one EP (Smoke and Mirrors) by Lightwork, and one mixtape (Hunger & Thirst). He has received several nominations and several victories, including the 2011 BET Awards.
D-Black is the head of the record company Black Avenue Muzik, which has Nina Richie, DJ Breezy, Sefa, Ms. Forson, Osayo, and music producer Rony, Turn Me Up among its artists. Former performers include Wisa Greid, Dahlin Gage, Joey B, and Freda Rhymz. At the 2018 Ghana – Naija Entertainment Awards, it took home the record label of the year award.
10. Samini: One of the wealthiest musicians in Ghana, Samini is a Reggae and Dancehall recording artist with a reported net worth of $4 million. He is one of the key performers bringing the "African dance hall" subgenre to a wider audience.
At the age of 14, Samini joined a church choir where she began to sing. In 1999, she worked with another musician on a song that led to her career as a professional musician. Dankwasere, his first studio album, was released in 2004 and spent weeks at the top of the local music charts. It also won two awards at the Ghana Music Awards.
When he earned the "Best African Act" honor at the 2006 MOBO Awards, he attracted attention from all around the world. Samini, his second studio album with the same name, earned him three victories at the 2007 Vodafone Ghana Music Awards. Samini received "African Artiste of the Year" at The Headies in February 2008. 2008 saw the release of Dagaati, his third studio album. He earned the Reggaeville 2018 Album of the Year award after releasing UNTAMED, his seventh studio album, on December 22, 2018.
Recommended: How To Overcome The Fear Of Death (Thanatophobia)
11. R2BEES: R2Bees is a well-known Ghanaian hip hop and hiplife team (duo) from Tema. Both are actually related and carry on with so much talent and skill. They have been around the block for quite sometime and are doing well for themselves in many ways. They are very popular with their type of music and have received numerous recognitions and awards for their work.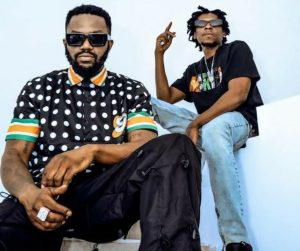 They are based in Ghana and for their skill in the industry, they have collectively amassed so much wealth for themselves. They have lots of songs to their credit as well as record albums which gives them edge to perform at events and music shows where they are also well paid. For a duo, they are quite rich and their networth is estimated to be around 6 – 12 million US dollars.
12. MUGEEZ: Rashid Abdul Mugeez is one of the duo making to R2Bees and he's better known as Mugeez. Mugeez is based in Ghana and apart from being a part of the R2BEES crew, he runs his own person shows and projects that fetches him more cash, fame and recognition. He is a well-known singer and songwriter whose background is well-known as well as he was born in Bimbila which is the Northern part of Ghana. It's not a secrete that he came to limelight following the engagement with the duo and due to his great talent, he grew even bigger in the industry.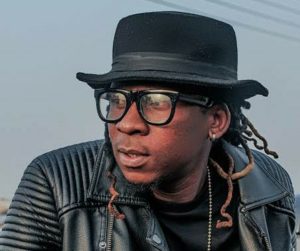 He is now very popular as a star singer and songwriter with a lot of singles to his credit. He continues to engage in profitable ventures and show performances as well and has amassed so much wealth for himself making him one of the richest Ghanaian musicians. His networth is estimated to be around 5 million dollars.
Recommended: Most Beautiful Female Footballers In The World
13. Reggie Rockstone: Talking about Hiplife music, one can't call the list without mentioning Reggie Rockstone. He is one of the best in the industry and has great talent for the style of music he does. He's is known by his real name Reginald Yaw Asante Ossei but better known by his stage name which is, Reggie Rockstone. He is a great singer and performer and that has attracted him lots of fame and recognition.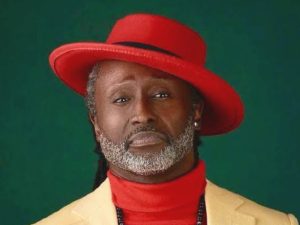 The UK not artist had commenced his music career in Kumasi and Accra during his early years in his career.he continued to engage in many adventurous projects and collaborations with other great personalities in the industry and that had given him a great push. Having done lots of jobs in his career with so much success, he has been listed as one of the richest Ghanaian musicians with an estimated networth of about 8.5 million US dollars.
14. Efya: Jane Fara Fauzzier Afia Boafowaa Yahaya Awindor is a known Ghanaian musician who is not just talented but also successful. She was born on the 10th of April 1987. She is a great singer and songwriter better known for her stage name, Efya. Efya is a serial entrepreneur and tv presenter, a filmmaker and seasoned musician. She's known for her many amazing songs and collaborations with other music stars.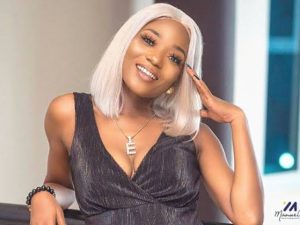 As one of the performers of the Stars Of the Future Talent show which shot her into fame, she continued to soar in the industry by retaining the title as one of the best vocal performer in the country which had equally earned her that title in four successions around 2011. With lots and lots of awards to her credit, she remains one of the richest Ghanaian musicians with a robust networth of about 5 million US dollars.
Also see: Most Celebrated Holidays In The World
Conclusion
We all want to know more about our favorite celebrities, not just for entertainment but also to be motivated by them and strive hard to be as successful as they were. Here is a concise rundown of Ghana's top ten wealthiest musicians:
The rapper Sarkodie, 36, who has an estimated net worth of $11 million, is at the top of the list. Shatta Wale, a reggae-dancehall artist with a projected net worth of $10 million, is next in line.
With an estimated net worth of $8 Million, British-Ghanaian singer and rapper Fuse ODG is also one of the wealthiest musicians in Ghana. R2Bees and Okyeame Kwame, both with an estimated net worth of $7 million, are listed after Fuse. Stonebwoy, who has an estimated net worth of $6 Million, is also included on the list. Everyone on the list has won several awards, but Daddy Lumba is arguably the greatest Ghanaian artist of all time.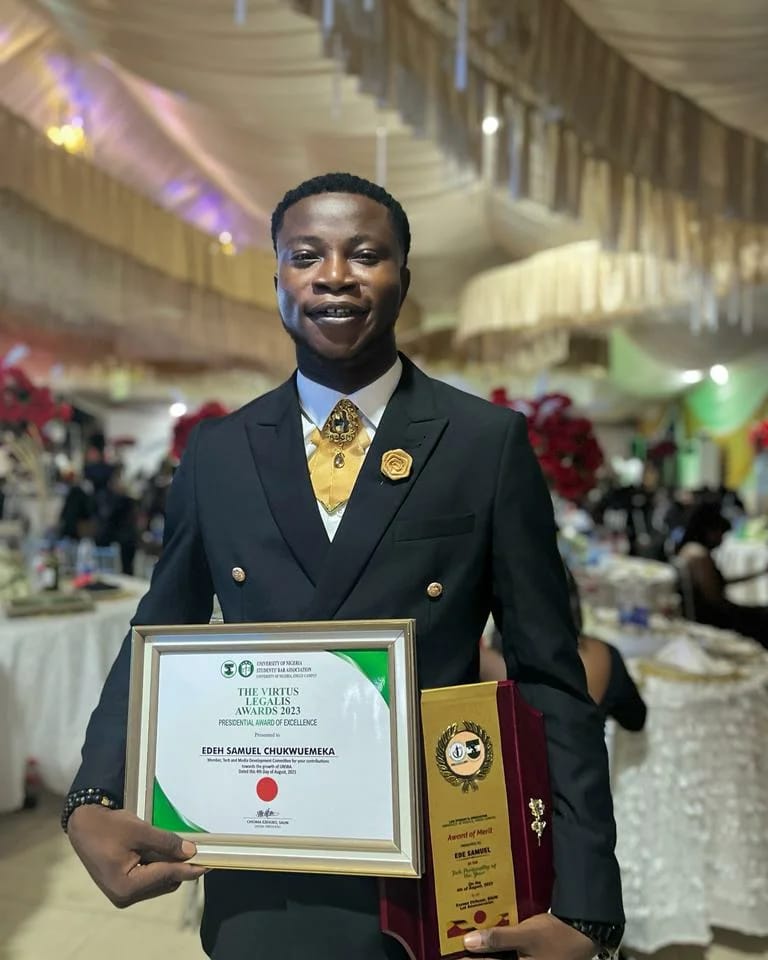 Edeh Samuel Chukwuemeka, ACMC, is a lawyer and a certified mediator/conciliator in Nigeria. He is also a developer with knowledge in various programming languages. Samuel is determined to leverage his skills in technology, SEO, and legal practice to revolutionize the legal profession worldwide by creating web and mobile applications that simplify legal research. Sam is also passionate about educating and providing valuable information to people.