Best Job Websites in Nigeria: With the country's developing trend of unemployment and underemployment, job sites in Nigeria are getting increasingly popular. They have assisted thousands of people in obtaining the job of their dreams and continue to do so. Simply defined, they serve as a conduit between labour firms and job seekers over the internet. Due to the growing popularity of these employment websites, it is critical to highlight the most essential ones to protect individuals from falling prey to swindlers posing as legitimate job websites in the nation.
It might be aggravating to look for new employment in Nigeria. Organizations now offer job openings online rather than on paper, making such prospects tougher to find. Due to the increasing unemployment in the country, Latest Nigeria Jobs is one of the most searched keywords on Google by our youths. Although there are numerous sites where you can obtain such information, we have developed a list of the most trusted and frequently frequented job search websites in Nigeria that provide information on the most recent job openings.
Recommended: Best side hustles for students while in school
Top 14 Most Popular And Best Job Websites in Nigeria For Job Seekers
The following is a list of the top fourteen sites in Nigeria where you may find the most up-to-date employment in 2023.
1. JOBBERMAN (www.jobberman.com): When it comes to Nigerian employment websites, Jobberman is at the top of the list. It lists over a thousand jobs in a variety of industries, so you're likely to discover something that suits you. Surprisingly, this employment board is Nigeria's 60th most popular website in terms of traffic.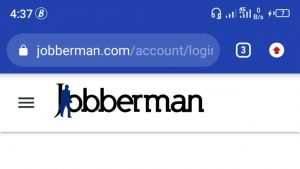 Signing up is the first step in using Jobberman to find a job. After that, look at the job posting, which includes a brief description of each position, as well as application and contact information. These data can then be used to send your application and CV.
This well-known job-search website is well-known among students and graduates around the country. They have a reputation for providing the most up-to-date information about job openings in Nigeria. Jobberman also has a strong online presence, with over 350,000 Facebook fans and 50,000 Twitter followers, so you won't miss any job openings if you follow them.
Also see: Best side jobs for teachers without stress
2. HOT NIGERIAN Jobs (www.hotnigerianjobs.com): Among Nigerian grads, Hot Nigerian Jobs is one of the country's oldest and most popular job posting websites. On these employment portals, you may find job openings from both government organizations and commercial firms and corporations. Hot Nigerian Jobs is the 69th most visited website in Nigeria and the second most prominent among job seekers.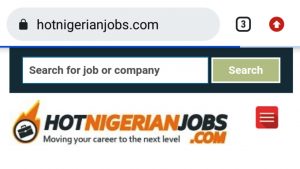 This is the finest employment portal in Nigeria right now, with daily updates on the newest recruiting opportunities in the country's biggest companies. If you are seeking work, I recommend that you go to this site since it has a lot of job openings. Hot Nigerian Jobs has a decent presence on key social media networks where job announcements are posted, with around 90 thousand Facebook followers and 9,000 Twitter followers.
3. MY JOB MAG (www.myjobmag.com): This reputable job site in Nigeria is the 127th most popular website in the country, with an upward trend in popularity. This job posting website organizes their job openings by the firm, making it easier for their audience to find what they're looking for.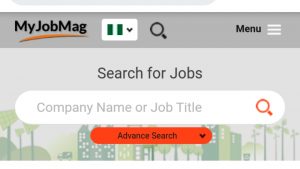 My Job Mag is the third top job website in Nigeria on our list. They, like Jobberman, give job recommendations and chances in every state of the Federation. Job seekers will discover position postings classified by states, sectors, and even incomes according to user desire on the site, which is simple to use.
Also see: Salary of the Nigerian army in 2022
4. NG CAREERS (www.ngcareers.com): Ngcareers is one of the country's most well-known job search engines. This reputable job site offers an easy-to-use platform for job seekers to connect with prospective employers and trade ideas and expertise. Ngcareers additionally sends out notifications on new job openings in the area routinely. The Alexa rank for this employment site is 134.
Ngcareers is another reputable employment platform in Nigeria where you may locate a variety of job openings. This webpage is revised every day. Job seekers visit this site because it allows companies and job seekers to trade services.
5. NGR JOBS (ngrjobs.com): Nigeria (NGR) Jobs is a job posting website that publishes the newest job openings in Nigeria daily. It lists a variety of employment openings, including graduate, experienced, and internship roles. The primary categories of NGR Jobs are highlighted and recent jobs. The jobs that are highlighted are mainly entry-level positions that need little or no experience.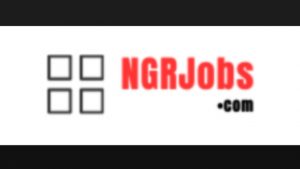 The employment site is user-friendly. Job searchers do not need to go through the hassle of registering on the site before applying since it directs you to the recruiting company's career platform or gives you the necessary email address to send your applications.
Subscribers to its email notification service also receive daily information on the latest job openings in Nigeria.
Also see: Best ebook apps for students in 2022
6. JOBLIST NIGERIA (www.joblistnigeria.com): With a popularity level of 408 based on traffic, this is one of the credible websites in the Nigerian job and recruiting industry. Joblist posts fresh employment opportunities regularly and even has a Facebook page dedicated to it.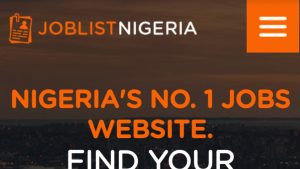 Joblist Nigeria is a well-known top Nigerian employment portal that advertises public job openings in the Nigerian labour market. They are one of the few employment websites with a large traffic base and are used by Nigerians to find out about fresh job openings.
7. NAIJA HOT JOBS (www.naijahotjobs.com): In terms of traffic, this is the 684th most visited website in Nigeria, and it is also the 6th most visited employment site. Naija Hot Jobs is an online community that connects jobless and underemployed Nigerians with potential employers.
Naijahotjobs is a community where everyday job postings of all types are made. Many people have gotten their ideal Nigerian employment thanks to discussions on this job search website's numerous sections. Naijahotjobs is a leading employment site that may assist you in establishing a successful career.
Also see: How to apply for law internships in 2022
8. JOB GURUS (www.jobgurus.com.ng): This finest employment portal can link you with worldwide organizations to get the most recent job openings. Job gurus are ranked 200 on Alexa. Employers and job seekers may communicate and connect using this online job search tool.
Jobgurus.com.ng should be your first stop if you're seeking the greatest job sites in Nigeria that can connect you with worldwide corporations. This online platform, which is currently rated 198th in Nigeria for job search sites, allows both employers and job seekers to post job vacancies and search the site's database for CVs of people looking for work.
Companies and government organizations rely on Jobgurus.com.ng to contact possible job seekers when they require their services.
Recommended: Advantages and Disadvantages of online learning in Nigeria
9. JOB ZILLA (www.jobzilla.ng): This is yet another excellent job search site for newcomers looking for current job openings and perhaps other vacancies. This is among the top job search sites for grads to check the newest job openings, scholarships, and other opportunities.
This website has a decent social media presence. They have around 20,000 Facebook fans and a thousand Twitter followers. According to Alexa, Jobzilla.ng is the 310th most popular website in Nigeria.
Also see: Richest doctors in Nigeria and their networth
10. NAIRA CAREER (www.nairacareer.com): Naira Career is a well-known top Nigerian employment site that connects job searchers with prospects in the recruiting industry. Nigerians rely on them to keep them up to date on employment openings. The site is refreshed hourly with the most recent job openings.
People visit Nairacareer because it is similar to a forum where you can meet other experienced job seekers with whom you can connect and get advice.
Recommended: Most Dangerous Places In The World 2023
11. Nairaland: Nairaland is a Nigerian English-language internet forum for job search, posting, commenting and liking posts. It was founded by Seun Osewa, a Nigerian Entrepreneur on March 8, 2005 and is targeted at Nigerian domestic residents.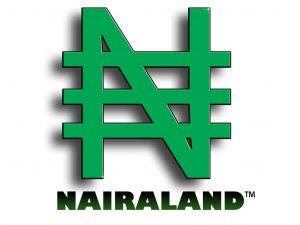 It has over 2 million registered users with over 6 million topics compared to Facebook's 11 million+ users in Nigeria. This was according to a 2020 report from Wikipedia.
Also see: Oldest Religions In The World
12. Recruitment Trust: Recruitment Trust is a site that posts the latest jobs in Nigeria near you. It is unique for it's distinguishing the jobs by the states and mentioning the amount of jobs per state.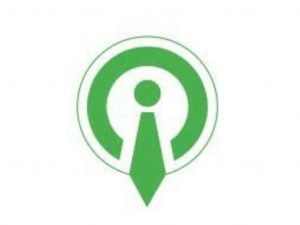 In recruitment trust, jobs are also free to all job seekers, and you can check out verified job vacancies in Nigeria across all fields. There are also over hundred jobs added daily and as at the time of writing this article 19,148 Jobs have been added in the last 28 days.
Recommended: Countries With The Most Billionaires In The world
13. Crunchbase: Crunchbase is a platform that helps with gaining business information about private and public companies. Their contents are as follows: Industry trends, news, investment and funding information. Crunchbase was originally built to track startups and the website contains information on private and public companies on a global scale.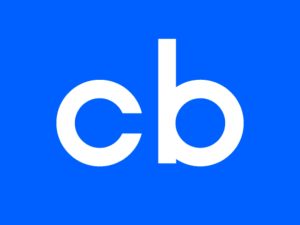 On crunchbase you can discover companies that match your ideal target prospects, mergers and acquisitions, information about founding members and individuals in leadership positions, identify individuals to reach out to with verified contact data and connect with decision-makers. The New York Times used their data to construct a spreadsheet in 2020.
14. Employment Nigeria: With Employment Nigeria, you can expose your products and services to a wide array of visitors and audience, also included are highly educated professionals. There are over 10,000 daily visits in employment Nigeria and over 300,000 page views monthly. There you can also advertise, and with the estimate of visits you can be assured of a good Return on Investment (ROI).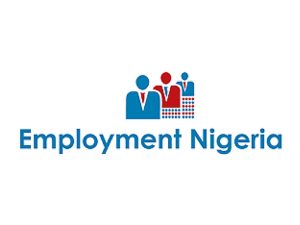 There are images of various formats (jpg, png, gif etc but no animations or flash). Go into the website employmentnigeria.com to see their respective rates.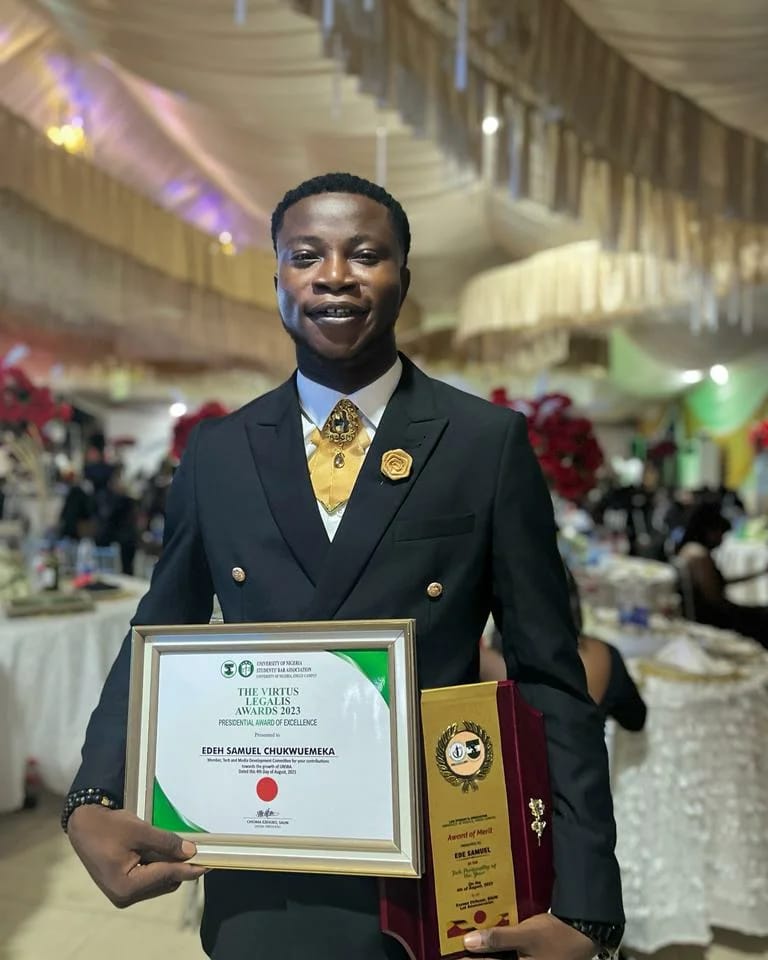 Edeh Samuel Chukwuemeka, ACMC, is a lawyer and a certified mediator/conciliator in Nigeria. He is also a developer with knowledge in various programming languages. Samuel is determined to leverage his skills in technology, SEO, and legal practice to revolutionize the legal profession worldwide by creating web and mobile applications that simplify legal research. Sam is also passionate about educating and providing valuable information to people.