Best E-book Reader Apps in 2022: The world has gone digital, and almost everything can be gotten online or is in screen mode. There has risen the need for quicker, faster means of accessing information in books all over the world, thus, the e- book. E-book, short form for electronic book can be sent via social media, or through computer to computer device, removing the obstacle of having to receive the books in hardcopy and paying more for printing and other expenses.
The e- book does not stand alone. People need a venue, a meeting point where all they need to do is search for the books, and they are granted access to the information on the books. This need is what e- book reader apps have sought to satisfy. The E- book reader app is an app that aids in providing aid to reading books all over the world, at any time.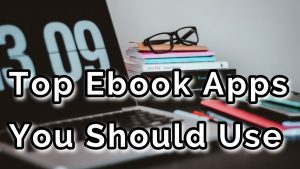 Also see: Best law apps for lawyers and law students
Top 12 Best E-book Reader Apps for Android and IOS Users (free and premium)
1. Light Reader: This app always comes first. Not only does it have on it, millions of books which could be downloaded at just one click, it also has features of reading. That is, you can download books to read on the app, and read it comfortably, still using the app. In instances where the book was not downloading using the app, the app still offers the ability to access the books. There is also the option of 'last read', where the reader app helps the reader with reading, by starting at the point where the reader stopped.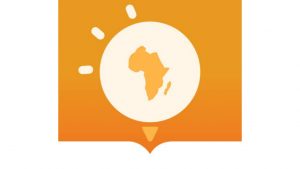 The light reader app could be downloaded on Google playstore, or iOS App store, and it is free. It is also worthy of note that the app is available for both android and iphone users.
2. Amazon Kindle App: Kindle is another well- known e- book reader app, known for offering the services of enabling access to e- books to users, wherever they are.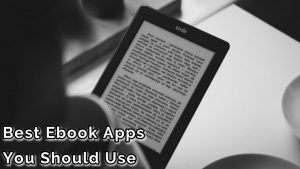 For kindle, it doesn't just offer access to books; it offers access to magazines, newspapers, articles etc. The kindle app is available on Google play store for android users, and iOS App store for iphone users. And it is for free.
Kindle app offers a variety of features like;
a. Last read feature: this feature enables to reader to continue at the spot where he/she stopped reading last.
b. Ability to choose font and style: on the kindle app, there is the option of choosing a font you like to read with.
c. Highlighting: you could highlight certain words, or even a whole page, if you want.
d. Screen brightness can be adjusted
e. Lastly, it offers users access to Wikipedia.
Also see: Best medical apps for medical students and doctors
3. WattPad: With Wattpad you can read offline. This app works for both Android and iOS and gives its users an ever-expanding, unlimited worldwide library of free books and stories. There are more than 10 million books and stories.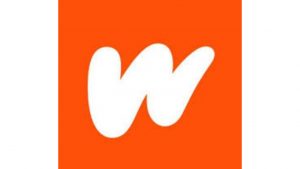 It allows you to connect with their writers, get book and story updates directly from their authors, read offline and customize reading settings…as well as write stories and publish them.
4. Kobo Books: This app offers services based on two options; one, there are books that require payment for access and others that don't.
The app introduces its readers to the reading community where ideas can be shared, even quotes, and notes. It also the night feature, enabling people reading at night to do so comfortable without affecting their eyes, there is feature of navigating through the audio books, and audio player, offering the ability to read out to the reader.
This app is available for both iphone and android users, on either the Google play store, or the iOS App store.
Recommended: Advantages and Disadvantages of a rigid constitution
5. Libby, by Overdrive: This app is available for free on android phones, using the Google play store app, and on iphone using the Ios App store.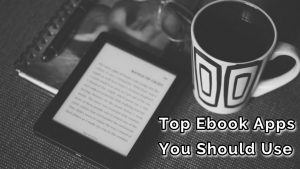 Libby, by Overdrive has on it, millions of articles, newspaper, books and magazines, which could either be streamed online or saved to read later. There is also the feature of adjusting the text, altering the book design and even changing the background colour. There is also the 'explore' option, giving certain options of books from which the reader is likely to choose whichever sparks his/her interest.
6. FBReader: The great part about this app is that it can be accessed on any device that runs Windows, Mac Os, Linux, Blackberry etc. It can also be accessed by android devices using the Google play store app, and iphone devices using the iOs App store.
The app has plenty of features, few of them include:
Synced reading
Bookmarking
Option of altering the font style and size
Option of adjusting the brightness for the reader's comfort
It also offers cloud based storage
Lastly, there is feature that allows the user, access to over a million of articles and books.
Also see: Ways of promoting popular participation in politics
7. Ebook Reader app: As the name implies this is an app for accessing or reading e- books. It can be accessed for free by iphone users using the iOs App store and by android users, using the Google play store. The Ebook reader app also supports epub files and pdf files.
The app offers a variety of features which include:
a. The option to change font size and style
b. Night mode for reading at night
c. Option to change the background colour
d. Easy navigation through the app
E. Bookshelf feaure, showing on the user's e – books.
8. Google Play Books: Reading an ebook with Android or iOS is very easy when you know the right apps to read free books. Google Play Books is not only one of the best Google apps, but it is also one of the lightest book reading apps. If you have a device with little storage capacity, Google Play Books is the perfect app to read free digital books.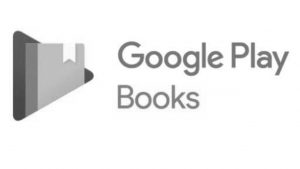 This app has a powerful reader that allows you to read the books or documents that you have stored on your cell phone, or download books to read directly from the Google Books catalog. It's practically an unlimited book repository on your mobile! You can use this book reading app for college or simply to expand your knowledge. And it is that, according to Manuel de León, professor of the online course Master the Google Suite tools from scratch, the tools offered by Google allow you to enhance your communication and work flows online. And Google Play Books is no exception! The only disadvantages that we can mention about Google Play Books in relation to other apps to read free books are the lack of customization options, and that it is necessary to manually upload the documents or books downloaded through other means.
Also see: How to become an intelligent student
9. Barnes & Noble Nook: This is an app designed to allow users to access books, magazines and articles. It could be accessed via iphone devices using the iOS App store and on android devices, using the Google play store.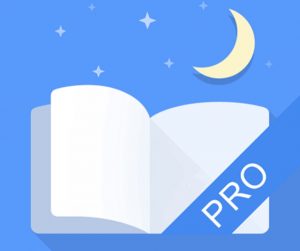 The app allows for the user to change the font size and style, line spacing, and brightness. The user can also highlight words, manage the library and navigate through the books without stress.
10. KYBook: This is an e- book reader app designed for iOS and ipadOS. It offers acess to books, and articles and they could be saved on the device or on the cloud. It is important to note that the app supports a variety of formats like Epub, pdf, mobi, text and RTF.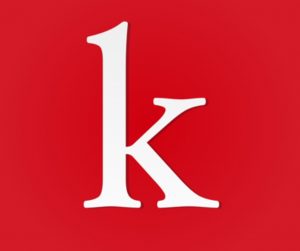 There is also the option of changing font style and text, voice feature allowing for the book to be read out to the user and the translating feature. This app is free, but the advanced versions require payment for access.
Also read: Best online shopping site in the United Kingdom
11. Sumatra: Sumatra is an excellent user interface. The small size application and fully functional panel of this software make users incredibly enjoy reading their PDF files. This app supports e-books but in the event that it does not provide much control and excellent performance, therefore users may prefer not to use it for that purpose.
Handling PDF files is buttery smooth on this, no matter how big the file size is. Overall, this app might be the best option for those who are looking for the best PDF reader app for their Windows computer.
Recommended: Pharmacy or Nursing, Which Is Better to Study With Job Opportunities?
12. Moon+Reader: This app allows you to read thousands of e-books for free and is compatible with online e-book libraries. It supports epub, pdf, mobi, chm, cbr, cbz, umd, fb2, txt, html, rar, zip or OPDS. It has complete visual options (line spacing, font scaling, bold, italics…), has more than 10 built-in themes and includes Day and Night switching mode.
You can change pages using the touch screen, the volume keys or even the camera, search or back keys. In it you can search, make marks, adjust the brightness and synchronize reading positions via Dropbox. The premium version is free of ads, has the option to protect your readings with a password, gives you reading statistics, you can create direct access with it to your books on the desk.
Also see: How to become a successful lawyer
In conclusion, there is no doubt that e-book reader apps make life easier. They save the stress of having to walk around with books. Books, articles and magazines are made accessible at a click, and the fact that there are so many free apps is something to rejoice over.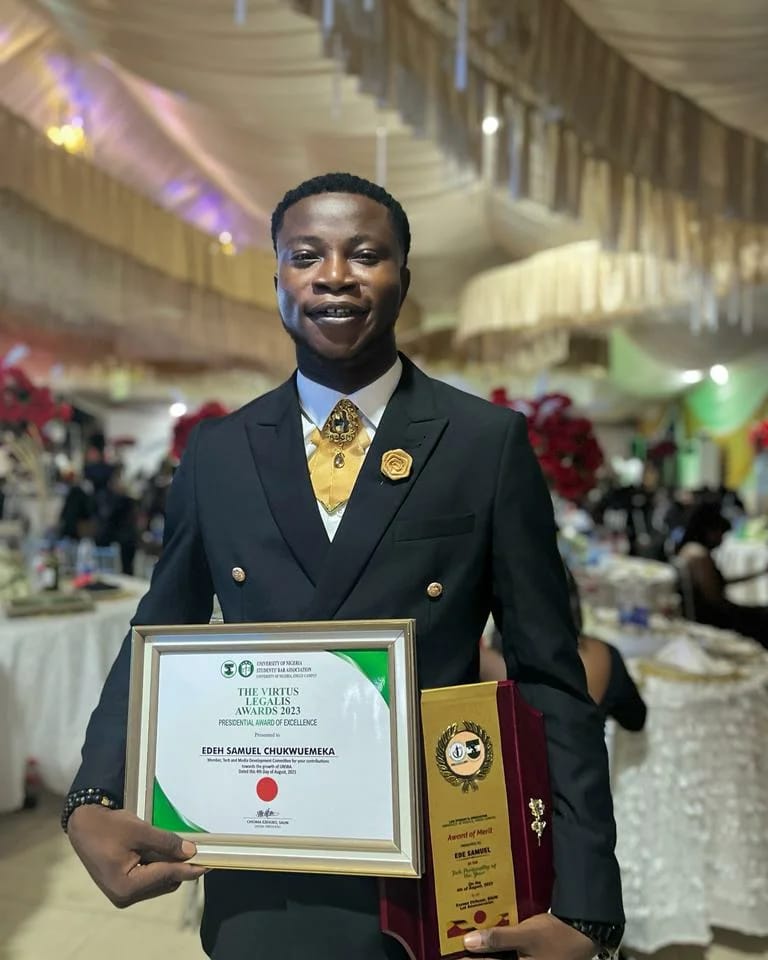 Edeh Samuel Chukwuemeka, ACMC, is a lawyer and a certified mediator/conciliator in Nigeria. He is also a developer with knowledge in various programming languages. Samuel is determined to leverage his skills in technology, SEO, and legal practice to revolutionize the legal profession worldwide by creating web and mobile applications that simplify legal research. Sam is also passionate about educating and providing valuable information to people.