How to grow your business in 2021: Financial independence is a very great place to be as it allows the individual to do as he pleases in almost all spheres of life but quite sadly, gaining financial freedom has proven to be a herculean task to most people in the world causing the imbalance between the numbers of rich or financially stable persons on earth today and as against those struggling financially, this being the norm from time immemorial.
To gain financial freedom, it is not enough to have just one stream of income especially when you have to be on a payroll to attain your payment for job done weekly or monthly or bi-weekly. Hence, it is imperative to financial freedom to be creative, innovative and an entrepreneur who takes the problems in your immediate  or not so immediate environment and turn it into a business, a sure stream of income for yourself.
On your journey to self fulfillment and financial freedom, it is not enough to start a business, you must also nurture that business and breast feed it with success. Some of the skills, techniques and know how on growing your business in 2021 are already in your arsenal but are being treated as an old blanket and left under the bag, hence this paper will be enlightening you and bringing to focus the various  means of growing and improving whatever business(es) you elect to venture into.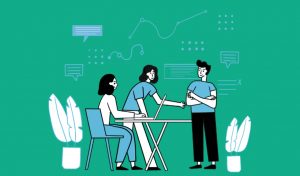 Recommended: How to start a business with small capital
How to grow your business in 2021
There are several factors which needs attention in order for a business to grow especially in the later parts of the 21st century and they are discussed below.
1. Plans, goals and objectives: for every successful business there must exist executable plans or goals which are meant to be achieved within a certain duration.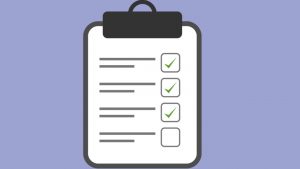 For to fail to plan is to plan to fail and for this reason, the owner or the persons in charge of the management of such business must know where the business is headed for a specific amount of time be it annually, bi-annually or quarterly. And these goals must be achievable looking at the present circumstances of the business and its possible potentials.
2. Network: to grow your business, it is necessary to take networking seriously and you can do this by joining online communities of people in the same business, attending seminars or webinars which have become very popular in 2021 with the backdrop of covid 19 pandemic in 2020 on your business areas,  get to meet people there and sell yourself and your business out to them.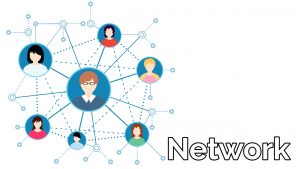 Recommended: How to become a successful business entrepreneur
3. Build a strong relationship with customers: it is very necessary for the growth of your business to know your customers well, first by researching which particular age grade or perons under any other classifications finds your business especially attractive and go for them. While at this, build strong and lasting relationships which can even translate to friendships with them and they will remain with you. In this day and age of social media, do not be the business owner who is seen in DM's only when you need help with rebroadcasting.
4. Satisfaction: always look out for the satisfaction of your customers by constantly working on and improving the quality of your goods and services as this is one of the major aims of any business.
Also see: Best commercial courses to study in the university
5. Partnership with brands and businesses to run a collaborated promotion: while promotions can be quite expensive and tasking, sometimes all it takes is to do a collaboration with brands or business which although not in the same line as yours will go a long way to enhance your business will reducing your cost and expenses.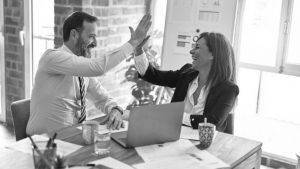 For instance in glam and show biz, all that is really needed to advertise is a model and voluntary partners, I mean, get a model, then a hair stylist to do her hair, a makeup artist to do her makeup, a clothe store to give her a worthy attire and a good photographer to capture beautiful moments. If such pictures go out with the hash tag of all the brands, it would make massive impact.
6. Use of good graphics: people on social media these days see a lot of content so they just skip, this makes it imperative to convey your adverts through videos and graphics so you must be ontop of your graphics game.
Also see: How to become a good conversationalist
7. The Social media: this is probably the most important tool in the arsenal of entrepreneurs and business owners in 2021 who are looking to grow their business unlike in the past where growing a business necessitated the use of the print and electronic media but now the social media is the most efficient platform of use to anyone who wants to grow his business. And it can be used in the following ways;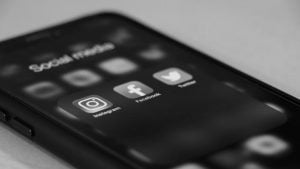 a) Advertisements: the various social media platforms carry a lot of visibilty in the present day so while your adverts can be put on TV or radio which are quite expensive, a very good and constant broadcasting of your business across the social media platforms will go a long way in growing it.
b) Incentives: very common on the various social media platforms now is the use of incentives or rewards to broaden the customer base of such business and through these incentives including give aways, prize slashes/promotions, contest and award for the winners which are held on Instagram,  Facebook or WhatsApp by various business brands. And your brand should not be left out.
c) Influencers: The use of social media influencers is another great way to improve your brand visibility on social media platforms. Influencers are persons who have made a name for themselves on the social media space and have very many followers viewing their posts on a daily, once they constantly post your business, some if not all viewers will definitely get attracted.
d) Messaging: always take your customers personal as already discussed above and one of the way to do that is to retain a relationship where you ask for honest feedbacks and even show a bit of concern for the welfare of your customer through their DMs.
e) Content creation: it is necessary to keep coming up with interesting contents to hold your customers and this is common on Instagram and TikTok apps in 2021. Come up with trends that will make you and your brand go viral.
f) Reviews: encourage feedbacks and reviews from customers or clients based on past services to them and publicize your good reviews on your various social media accounts while also apologising and taking blame for the bad rewiews.
g) YouTube: YouTube is a very good platform as well for showing any business and it is necessary to create a YouTube account for your business which will carry videos from time to time showcasing your work.
Recommended: How to become a rich overnight
8. Learn how to use the social media: in 2021 as a business owner, using the social media is unavoidable if you seek a successful business, hence you must learn how to effectively use it to the advantage of your business or if you are not effective at it and you can afford to get a person to handle it for you, that is also fine because invisibility of the business on social media is synonymous to murdering it.
9. Consistency: just like eating can never be regarded as old fashioned for all living things, consistency cannot become old fashioned in growing a business. In following all the above steps and guides to make the business successful in this and any other age, you must be constant and consistent.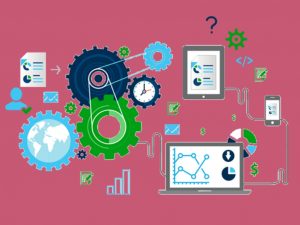 RECOMMENDED: Legal Apps for Lawyers and Law Students (2021)
In conclusion, knowing how hard it is to successfully start a business and keep it running your efforts so far are applauded but there is no room for relaxation either because even if your business was started based on talent and passion, the end game of every business is to satisfy the customers hereby yielding great profit. It is therefore my suggestion, that you should avoid the syndrome of contentment but have a burning desire to improve your business. This is very achievable by studying and effectively using the above given ways to make your business bloom.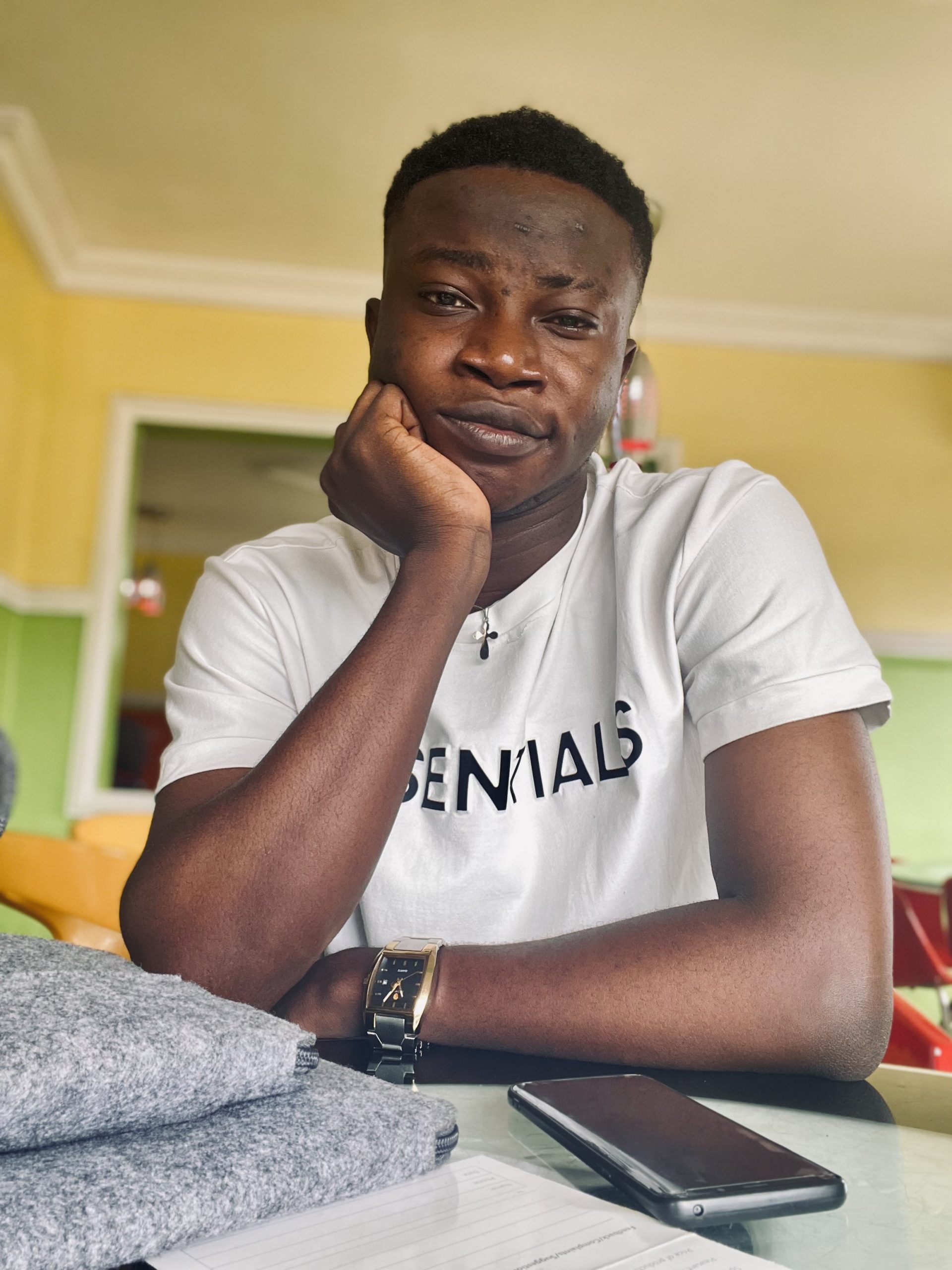 Edeh Samuel Chukwuemeka ACMC, is a Law Student and a Certified Mediator/Conciliator in Nigeria. He is also a Developer with knowledge in HTML, CSS, JS, PHP and React Native. Samuel is bent on changing the legal profession by building Web and Mobile Apps that will make legal research a lot easier.