How to Introduce Yourself During an Interview: When asking "tell me about yourself," an interviewer's main goal is to quickly learn about the candidate before moving on to questions concerning the job application and role. First impressions last a lifetime, therefore if you ace your interview introduction or answer the standard HR interview questions beforehand, you will earn some extra points. This blog post includes a thorough checklist of all the things you should emphasize in your introduction during an interview.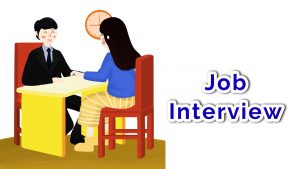 Recommended: How to Introduce Yourself to a Girl
Key Points For Self-Introduction During An Interview
a. In an interview, include the following crucial details in your self-introduction:
b. Your Identity Name, hometown, some background information about yourself, and a description of your experiences
c. What have you (your educational background) studied?
d. Concentrate on your work, prior professional accomplishments, internships, workshops, and accomplishments pertinent to the interview.
e. Any professional experience or training
f. Some interests or pastimes
Example: My name is John Doe. I have five years of marketing management expertise. I increased sales by 12% on average over the course of the past two years at my current work at ABC Company. When I'm not working, I love to go swimming or read a book.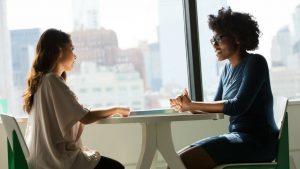 Also see: Hardest Universities To Get Into 2023
How to Introduce Yourself During an Interview: Useful Advice
As soon as you are led into the interview room, you begin to feel anxious and start formulating all the questions and responses you might be able to come up with in the limited time available. However, we frequently overlook the significance of the interview's opening statement question. Simply relax and make a note of the following advice on how to master self-introduction.
1. Dress Appropriately: When meeting someone fresh, appearance matters a lot. What you choose to wear for an interview will help potential employers get to know you better. Before going to your job interview, do some research on the corporate culture because different offices have varied dress codes. For instance, a financial consultant job will probably call for a more professional outfit than a digital start-up interview. Ask your recruiter or office contact if you have any questions in advance if you are hesitant.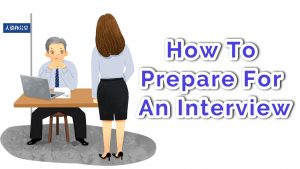 This demonstrates your attention to detail and concern for leaving the best possible impression. It is safe to err on the side of professionalism. Here are some pointers:
a. Be genuine. Use your clothing to express your personality when appropriate. Your clothing is an integral part of who you are.
b. Be the center of attention. To guarantee that the interviewers are paying attention to your conversation, try to stay away from distracting sights like expensive jewelry or busy designs.
c. Feel at ease. Make sure you feel comfortable in your clothes before leaving the house so that you can be professional without having to be uncomfortable.
Recommended: Common Problems of Adolescence
2. Getting ready for the interview: You might need to check in at reception when you first arrive at the location of your job interview.
Step up and introduce yourself, stating your complete name, the time of the interview, and the position for which you are applying. It can be as brief and straightforward as, "Hello, my name is John Doe. I'm here for a job interview at 12 p.m. for the position of program manager.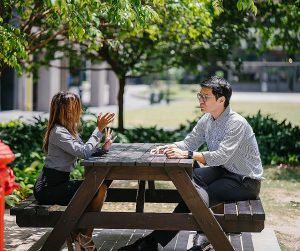 You might be requested to wait until the recruiter or another HR person arrives after you've checked in. It's polite to refrain from using your phone to kill time while you wait.
When someone or the HR person comes to say hello, rise up to meet them and introduce yourself using these procedures. Give them a kind smile and a solid handshake, but try not to squeeze their hand too tightly.
Give your entire name and address in an assured manner.
It's nice to meet you, when they introduce themselves, say "It's nice to meet you," and then say their name aloud. If you do this, you'll be more likely to remember it.
You can say something like, "It's good to see you in person," if you communicated with this individual over the phone or over email before your job interview.
When you speak, smile and give them your full attention. This individual may give you a brief tour from here or lead you straight to the interview room. Make sure to thank them before they go, even if they are only directing you to the room rather than doing an interview with you.
Also see: How To Introduce Yourself To A Girl
3. Greeting the interviewer at the outset
a. An important aspect of the evaluation during an interview is the introduction and greeting. The interviewer can gauge your level of confidence throughout the first few minutes of greeting each other. Begin by giving the interviewer a hearty smile and firm handshake.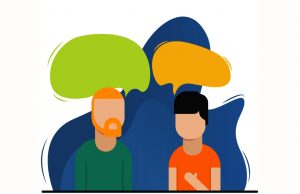 b. Give a quick introduction of yourself and state your full name.
c. Give only a brief description of your family.
d. Always maintain a calm demeanor while speaking with confidence.
e. Maintain eye contact with them and nod as necessary. This ought to start the interview's introduction procedure.
Also see: Oldest Sports In The World (With Pictures)
4. Your educational background should be mentioned: Brief the interviewer on your educational background after introducing yourself and providing any essential information. Even if you would have already discussed it on your resume, you must provide comprehensive information about your academic background. When discussing your accomplishments, be sincere about them and watch out for seeming arrogant.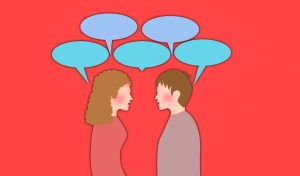 5. Give Details About Your Professional Experience (if any): It is crucial for all experienced candidates to include all the specifics of their prior work experiences, as well as everything they learnt and accomplished during that period. Describe the internships and workshops you've taken part in.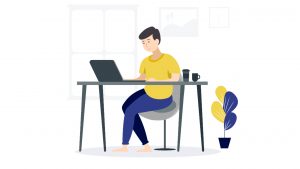 The interviewer pays close attention to the specifics of your education and employment history when you introduce yourself. However, for new hires, your school background and educational credentials are a huge advantage.
Also see: Best Countries For Business In The World 2023
6. Please Describe Your Hobbies And Interests: Don't be afraid to switch to an informal tone in the chat. After describing your experiences, be sure to include information about your interests, both personally and professionally. Keep the interview's formality to a minimum and be careful not to go too far from it.
7. Be Ready for Further Inquiries: Be ready to respond to the follow-up questions in an interview after you introduce yourself. These inquiries from hiring experts are intended to gauge your sincerity and moral character. Several inquiries pertaining to what you mentioned in the introduction can show whether or not you were being honest. For this reason, when introducing yourself at the interview, try to be as genuine as you can, and be ready to answer these questions!
Recommended: Richest Doctors In The World and their Networth 2023
8. Pay Attention to Body Language: Remembering nonverbal communication is crucial. Maintaining eye contact while you introduce yourself when you are meeting people during the interview process is a smart habit. This can demonstrate to interviewers that you're interested in the discussion and able to communicate well with your potential future coworkers.
A Pro Tip: Uncertain of how you might be coming across during introductions? To practice introducing yourself, try enlisting a friend or member of your family. Another excellent tool for practice is the mirror.
You've probably met hundreds of individuals in your life, and the manners you would employ when meeting a new person apply largely to a job interview as well. Just as much as you want to be a member of the team, your interviewers want to recruit a great teammate, thus they want you to be successful. At your next interview, confidence, readiness, and a smile will go a long way when introducing yourself.
Recommended: Richest Car Companies In The World 2023
Self-introduction for a Video/Online Interview
When doing a video or online interview, be important to arrive early to the meeting to ensure that your technology is up and running. One of the Zoom interview blunders you don't want to make is showing up late.
Try to maintain your attention on the camera the entire interview by gazing directly at it. It is important for you to make eye contact with the interviewer. The interviewer will provide a brief introduction to everyone present. A brief introduction of your own can be used in response:
Hi. My name's John. I'm glad to be here.
Hello [Interviewer Name], good day. I'm John, and I'm glad to be speaking with you.
My name's John. I appreciate you spending this time with me today.
Note: To prevent hiccups during the call, test all of your technology (gadgets and internet connection) well in advance.
Recommended: Differences Between the two creation accounts
Conclusion
During a job interview, your initial impression is frequently the most crucial. Initial impressions can have a significant impact on how a potential employer views you as a candidate, and what you say during the first stage of the interview can have a positive or negative impact on the result.
You don't want to come across as clumsy and socially inept. Instead, you should highlight your professionalism and communication abilities to demonstrate that, if recruited, you would be a valuable member of the team. The advice in this blog post will undoubtedly help you ace your job interview and land your ideal position.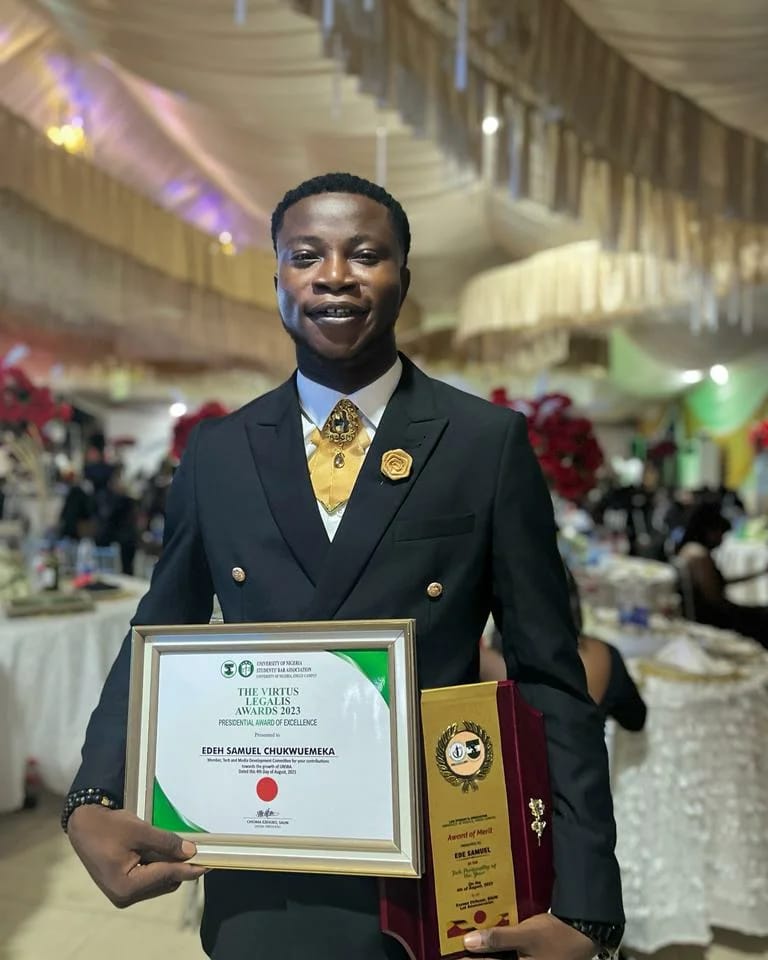 Edeh Samuel Chukwuemeka, ACMC, is a lawyer and a certified mediator/conciliator in Nigeria. He is also a developer with knowledge in various programming languages. Samuel is determined to leverage his skills in technology, SEO, and legal practice to revolutionize the legal profession worldwide by creating web and mobile applications that simplify legal research. Sam is also passionate about educating and providing valuable information to people.