How to Start Real Estate Business in Nigeria: Without a doubt, the real estate business is one of the most profitable in the world. Check out how popular luxury homes are in Lagos and other places. Almost everyone fantasizes about living in one of these luxurious residences. In this field, whomever succeeds will have struck gold. One of the reasons the real estate sector is constantly mentioned is its apparent recession resiliency.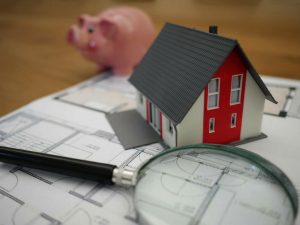 Despite the downturn in the economy, the sector has produced outstanding returns on investment. This could be owing to a need for a home, which is what real estate is all about.The need for accommodation and office space is alarming in cities like Lagos, which have such a large population and serve as an economic powerhouse. It's no surprise that many people in Nigeia want to work as real estate brokers.
There are literally thousands of real estate brokers in Nigeria. As a result, in order to stand out, you must keep certain things in mind. This article will show you how to succeed as a Nigerian real estate agent.
Recommended: Best Countries in Africa to Do Business 2023
What Is Real Estate All About
A property (land or buildings) or a large group of properties is referred to as real estate. Real estate business, on the other hand, is the process of purchasing, selling, or renting a property, building, home, or piece of land. Homeowners, corporations, and investors use real estate agents to buy and sell all four types of the above properties.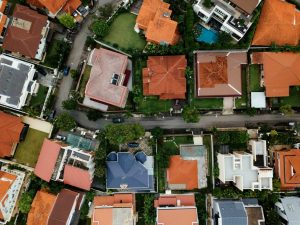 Loan servicing, residential and commercial properties, are other aspects in which real estate industry can be broken down further. Undeveloped land, houses, condominiums, and townhouses are examples of residential real estate; office buildings, warehouses, and retail store buildings are examples of commercial real estate; while factories, mines, and farms are examples of industrial real estate.
Recommended: Countries with the Most Handsome Men in the world
Real Estate in Nigeria
In Nigeria, real estate is an important industry. In reality,its one of Nigeria's oldest industries. Over the years, the business has turned into a gold mine, and many astute entrepreneurs have tapped into it and profited handsomely. Nigerians are continually in need of housing, office space, and retail stores.
They seek to acquire or rent the buildings and structures of their choice, and they may need to consult a real estate agent or specialist before making their decision.This explains why the real estate industry has a plethora of business prospects and is the 5th greatest contributor to Africa's largest economy's GDP.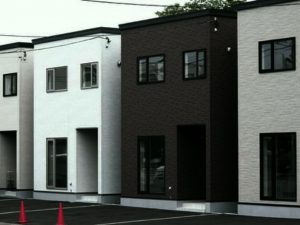 Recommended: Countries with the best education system in the world
How To Start A Real Estate Business (Step by Step)
A deep understanding of the subject is required to be successful in this profession. This basic steps will teach you everything you need to know to start your own highly profitable real estate business in Nigeria.
1. Do Some Study On The Real Estate Market: You must first conduct fundamental research and learn the ins and outs of the real estate industry. This will help you become a field agent in the long term. It would be simple to meet real estate agents for further information while you conduct your investigation.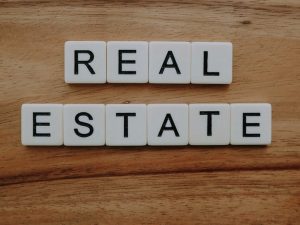 You should be aware of the benefits and drawbacks of working as a real estate agent. You should also look into how Nigeria's economy and style of living have affected the real estate industry.
As a fan, you should immerse yourself in the details, such as the hazards involved, the key decision-makers in the industry, qualifications, operating laws, and the cash required to begin started.
Recommended: Highest Paying Businesses in Nigeria 2022
2. Get Some Training: Because the real estate market is so large, you'll need some training to be able to work efficiently and economically. You can get training from a well-established real estate company. You'll be able to learn in a structured environment alongside other seasoned real estate professionals in this manner.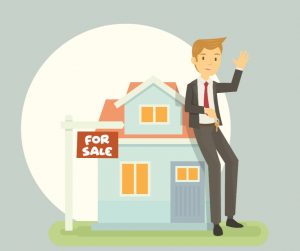 Another way to get real estate training is to be engaged as an agent by the company.
If you wish to work as a real estate agent on your own, you can still get training by attending corporate or real estate school courses. These programs will help you enhance your communication skills and teach you how to build a strong network of brokers and sellers.
3. Prepare a Business Plan: You must plan if you want to be a successful independent real estate agent in Nigeria. You'd have to define the goals and targets you wish to attain with the funds you have on hand if you had a plan.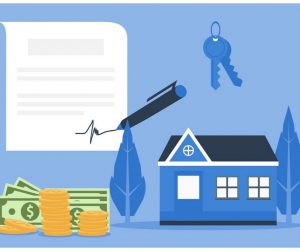 Your strategy can be changed in the future, so don't have the impression that you can't go back. It is quite beneficial if you have written things down. At the very least, you should have a rough idea of what you want to accomplish in the coming years. It's what I refer to as the "calculator moment" in my own life. Because of the widespread usage of calculators in attempting to figure out virtual financial aspects of your business strategy.
Recommended: Countries with the best judicial system in the world
4. Raise the Funds You'll Require to Get Your Business Off the Ground: You should have calculated how much money you'll need to get started based on the scale at which you want to begin if you completed your study on your company strategy. You may need to look for more cash if your savings and financial capacity are insufficient to get started.
Real estate is a capital-intensive industry that necessitates a substantial sum of money. It's critical to seek out investors if you don't have enough capital. You could look for equity investors to help you get your business started and flourish quickly.
5. Legally Register the Business: No one takes a business that isn't registered seriously. If you are a licensed real estate agent, you must register your company as soon as possible in order to appear legitimate in the eyes of the public.
The Corporate Affairs Commission is a government agency in Nigeria that is in charge of business registration.
Recommended: Salary Of Nurses In Nigeria 2022: See How Much Nurses Earn
6. Get Some office space and hire some Staff: You'll need certain contact information if you want to own a real estate agency. Phone numbers, social media links, email addresses, and, most crucially, a physical address would all be included in this information. Clients may like to visit you in person on occasion. This is when an office suite becomes necessary.
As an aside, the greater the demand for division of labor, the more clients you will have. You'll need to hire employees to help you with your task at this point.
7. Advertise Your Business: Advertising your real estate firm on the proper platform will help your company get the correct audience and customers. However, as a must-do, you must publicize your company. Don't entrust your company's future to connections or a shady corner in an exposed location.
Take use of the technological advancements and, most especially, social media that this century has to offer. Television, radio, newspapers, and word-of-mouth are some of the advertising choices (which is the most powerful).
Recommended: Most Lucrative Medical Specialty in 2023
8. Construct a Network of Connections: Every bureaucratic action in Nigeria makes it harder to know who you know.Your real estate firm will inevitably fail if you lack relationships.You may, however, amplify that influence with an online presence. Make sure you get along with other real estate agents, sales brokers, sellers and buyers, and other parties involved.
9. Get Started and Work: The final stage in forming a real estate  company is to put your plan into action. Implement what you've planned in your business plan. Many Nigerian enterprises fail owing to poor execution. The day-to-day operations of your firm are referred to as execution.
This involves transaction closing, marketing, networking, client orientation, and human resources, among other things.
Recommended: Best Ways To Make Money From An App
Facts About Real Estate Investment In Nigeria
Here are some intriguing real estate facts to think about:
1. Demand is consistently strong: Nigeria has a large population. The need for housing is constant in places like Lagos and Ibadan. There is currently a bigger need for housing than there used to be due to research showing that people are relocating to Ibadan in large numbers.
And the value of a property rises in direct proportion to demand. Focusing on real estate in a city with a high population density is a wise choice because you can start making money right away. You can't focus on real estate in just any city in Nigeria. Do your homework to identify cities that can deliver an amazing return on cash. Kaduna is another great location to purchase real estate in the North. A lack of security may prevent the majority of people from visiting. It's still only a suggestion, though.
With 52 percent of the population residing in urban areas, Nigeria has an urban population growth rate of 4.1 percent, according to the World Bank. In fact, according to a UN Department of Economic and Social Affairs estimate, Nigeria would need to build almost 700,000 housing units per year to keep up with the country's steadily rising housing demandReal estate is a great investment since Nigeria has not yet built 700,000 homes, giving you more than enough room to generate money. In Nigeria, there is a constant demand for homes, offices, etc. So it will be wise to take advantage of the chance to concentrate on cities that are rapidly growing.
2. Exceptional setting with a strong return on investment: Cities like Abuja and Lagos have seen substantial growth for a number of years.The road is likewise being followed in locations like Ibadan. A location that is rapidly developing will have a beneficial impact on the real estate market. However, a city's fast growth does not always indicate that every section of the city is affected. Having a better property value is also aided by knowing the precise location.
For instance, the cost of living is often higher on Lagos Island than it is on the Lagos Mainland. Similar regions like Maitama have greater property values in Abuja. Bodija, Oluyole, and Elebu are found in Ibadan.
These areas are home to many high-profile Nigerians and even foreigners, as well as a sizable concentration of high-net-worth Nigerians. In some areas of Island, a 3-bedroom flat is regularly sold for N100 million, while a 5-bedroom mansion may cost up to N450 million. Abuja charges higher money. Additionally, because buying a home is so expensive, rental homes are still in great demand and value. In Lagos, the annual rent for a three-bedroom flat may reach $10 million.
Recommended: Top 10 Richest African Pastors 2023
Conclusion
It is not for the faint of heart to start a real estate firm. To be successful in the real estate business, you must be willing to take risks. Develop your aspirations on a personal level and as a business owner, and become a goal-oriented and organized person. Keep in mind that real estate isn't about getting rich quick, it requires a lot of patience.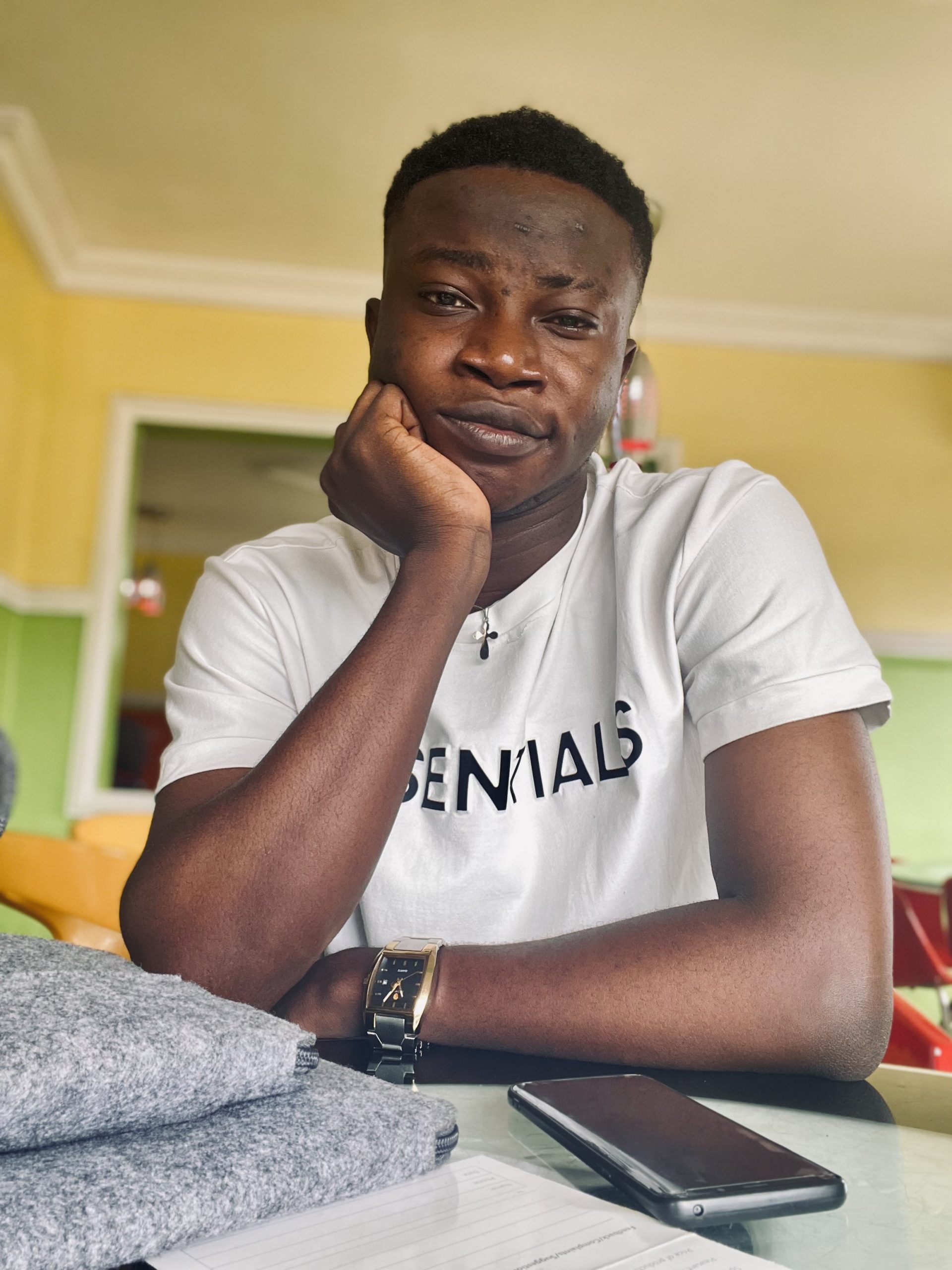 Edeh Samuel Chukwuemeka ACMC, is a Law Student and a Certified Mediator/Conciliator in Nigeria. He is also a Developer with knowledge in HTML, CSS, JS, PHP and React Native. Samuel is bent on changing the legal profession by building Web and Mobile Apps that will make legal research a lot easier.