Most Beautiful Places In Lagos: Nigeria's largest and liveliest city is Lagos. It is a stunning and energetic city. It is the commercial hub of Nigeria and is commonly referred to as "Eko." There are many intriguing and picturesque locations in the big metropolis that you should check out while you're there. Lagos is a vibrant metropolis with a wealth of historical and cultural sites to explore.
While visiting the city, you may attend a ton of events, festivals, and parties because Lagos is also the hub of Nigeria's entertainment sector. In Lagos, there are many interesting locations to see, including art galleries, stunning beaches, museums, resting areas, and shopping centers. There are countless venues to have fun and chill out in Lagos. Here are a few of the lovely and exciting locations in Lagos.
Recommended: Highest paying companies in Nigeria
Top 8 Most Beautiful And Fun Places To Visit In Lagos
1. Radisson Blu Anchorage Hotel: Because to its closeness to corporate offices, financial areas, consulates, and attractions including Bar Beach and various retail malls, the hotel is ideally situated for both business and leisure guests. They can brag about having more than 170 exquisite rooms and suites decorated by Swedish architect Christian Lund wall.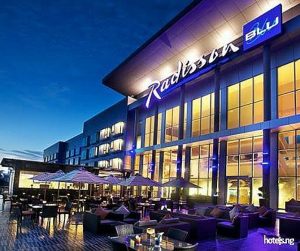 They provide up to 6 adaptable meeting spaces for event planners that may accommodate corporate meetings, weddings, and other unique occasions.
Dine at the hotel's Voyage Restaurant on world fare or regional cuisines from Lagos, have a meal on the terrace of Surface Bar & Grill, and unwind with your favorite mixed cocktail at The View, the hotel's bar, while overlooking the lagoon. a top-notch hotel situated on Lagos' Ozumba Mbadiwe Avenue.
It includes wonderful rooms and a lounge with an ocean view. The Radisson Blu Anchorage Hotel, Lagos, V.I. is located on the shores of affluent Victoria Island and offers visitors stunning views of the developing metropolis and the gorgeous Lagos Lagoon.
2. Freedom Park, Lagos: The former Old Broad Street Prison in Lagos, which served as a colonial tool of oppression and control, has been transformed into the new FREEDOM PARK Lagos, a serene space for reflection and interaction between individuals and groups. It symbolizes a path taken in the direction of a broader objective: the victory of mankind over all forms of oppression, both political and social, and the ultimate release of the human spirit from all that strives to enslave it.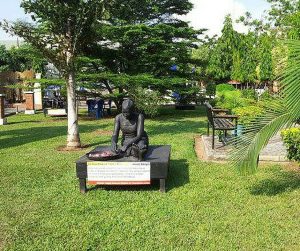 With appropriate amenities including Historical Status, Museum Complex, Historical Displays, Souvenir Shops, Resource Center, Ponds and Fountains, Courtyard, etc., the park offers venues and the grounds for events and recreational amusement.
Recommended: Countries With Lowest Divorce Rate In The World 2023
3. Iga Idungaran: Ancient Yoruba relics and contemporary architectural highlights coexist in the recently refurbished palace. To preserve the building in good shape, it has undergone gradual expansion and renovation.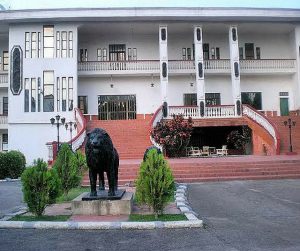 The palace houses traditional Lagos landmarks and historical events. The main house of the Oba of Lagos, Iga Idungaran is one of Lagos' most significant historical landmarks. The Portuguese constructed a significant portion of the building in 1705. The Oba of Lagos' Secretary can provide permission for those who want to tour the palace. the oba of Lagos' opulent palace, which serves as his dwelling. This majestic structure is 300 years old and can be found on Upper King Street, to the north of Lagos Island. The palace of the Lagos Monarch is called Iga Idungaran.
4. Badagry: Badagry has a modest museum dedicated to slavery and relies heavily on fishing and agriculture for its livelihood. Nigeria's first-story structure with a view of the Marina waterfront is this one. The missionaries erected it in 1842.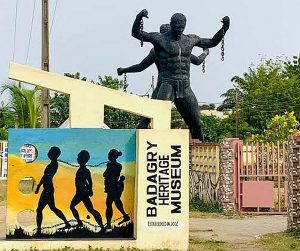 The Badagry Black Heritage Museum, located in the former district officer's office constructed in 1863, is home to hundreds of historical items that document the passage of slaves through Lagos for more than 300 years. Badagry was one of numerous trade and transit hubs in West Africa from the early 1500s for slaves being transported to America; it is believed that some 550,000 African slaves travelled through this region.
Also see: Most Powerful Women In The World 2023
5. Third Mainland Bridge: The bridge, which has a length of approximately 11.8 kilometers, was constructed by Julius Berger Nigeria PLC and inaugurated by President Ibrahim Babangida in 1990.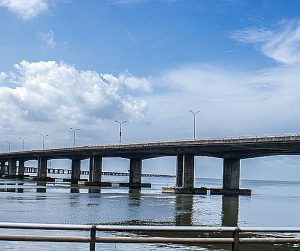 The bridge is the longest in all of Africa. The bridge begins at Oworonshoki and connects to the Apapa-Oshodi and Lagos-Ibadan expressways before coming to a finish at the Adeniji Adele Interchange on Lagos Island.
The Eko and Carter bridges, together with the Third Mainland Bridge, are the other two spans that connect Lagos Island, Nigeria to the mainland. The Herbert Macaulay Way, Yaba, is also accessible by a connection that is located halfway over the bridge.
6. Nike Art Gallery: Visit Nigeria with artist and designer Nike Davies Okundaye, a place where talking drums and the internet coexist peacefully alongside an old culture that survives in contemporary cities. Over the past 20 years, Nike has conducted seminars on traditional Nigerian textiles for audiences in the US and Europe.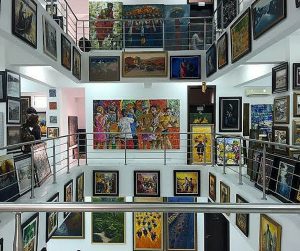 This vast gallery featuring both modern and traditional Nigerian artworks is administered by Nike Davies-Okundaye, one of the country's most significant painters. Nike is essentially the embodiment of beauty and love. If you're fortunate, she'll be present and bestow a new Yoruba name onto you. Through the museum, cultural excursions to other Yoruba towns may be planned.
Also see: Most used phones in Nigeria currently
7. La Campagne Tropicana Beach Resort: An excellent getaway from the typical hustle and bustle of Lagos and a wonderful spot to unwind on the weekends or during vacations.
Additionally, they offer luxurious chalets that visitors may stay in. Have your crew join you if the trip is supposed to be enjoyable as it will be a long one! Oh! We generated an extensive list. You have to investigate additional resorts in Lagos.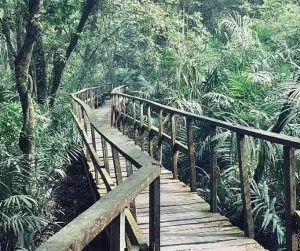 It is an exclusive beach resort in Ikegun Ibeju, Lekki. It takes pride in its beautiful African décor, friendly employees, and breathtaking vistas. If you don't like the sea, the resort offers hangout locations with unquestionably delicious meals. The resort is located at the edge of the Atlantic Ocean, so you'll do well to wear extremely light clothing.
8. National Museum: The museum is proud of its diverse collection of well-known works of Nigerian art, which also includes archaeological and anthropological artifacts. It's a fantastic site to learn about previously unknown aspects of Nigerian history.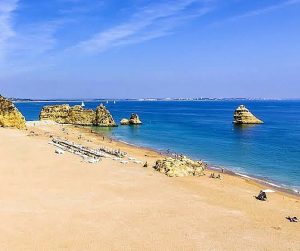 Ponds, waterfalls, fountains, and even a children's play area may be found in the two-acre park. This site is a must-see if you have a special affinity for flowers in nature.
The museum is located in Lagos and has an interesting history, making it one of the best places to see in Lagos because it reveals a lot about the city and nation. Lagos is home to the Nigerian National Museum, which was established by Kenneth Murray in 1957. It stands out for its atmosphere and diverse horticultural show. Additionally, it is a good location for picnics, outdoor weddings, and other events.
Recommended: Richest Hausa Men In Nigeria 2023
Conclusion
Lagos is a lovely city with many of sights to see. There are several beaches, museums, and parks there. There are several eateries there as well. In the heart of the city, there are a number of hotels that are simple to locate by consulting a map or asking a local for directions. You should visit them; perhaps you can bring your soul mate there.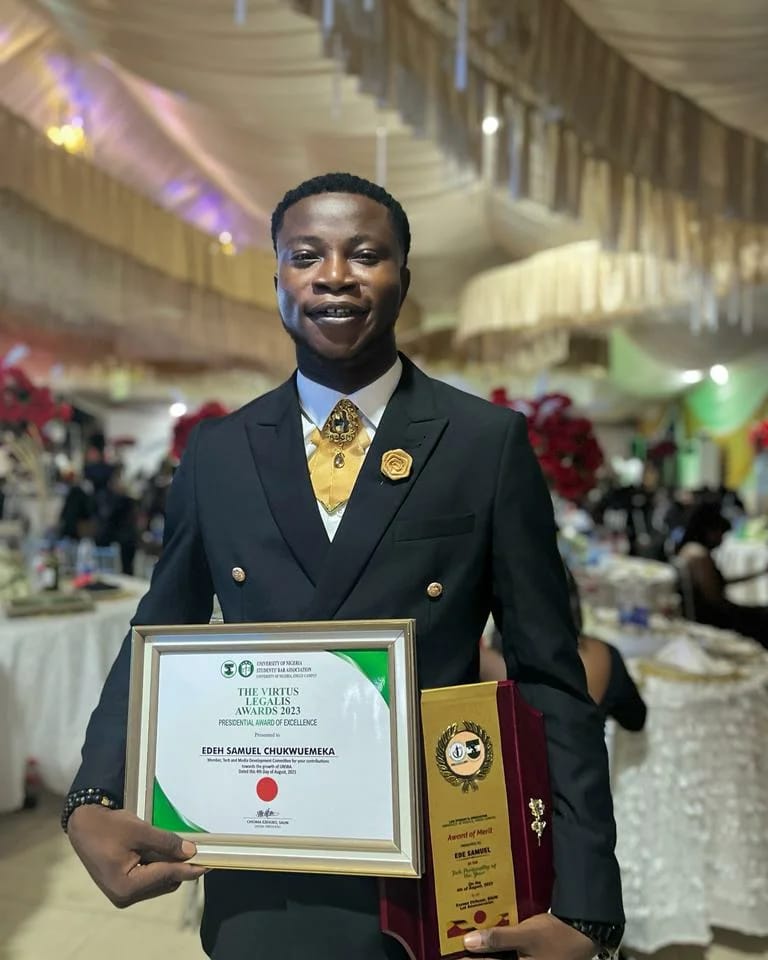 Edeh Samuel Chukwuemeka, ACMC, is a lawyer and a certified mediator/conciliator in Nigeria. He is also a developer with knowledge in various programming languages. Samuel is determined to leverage his skills in technology, SEO, and legal practice to revolutionize the legal profession worldwide by creating web and mobile applications that simplify legal research. Sam is also passionate about educating and providing valuable information to people.