Richest Kids in The World 2023: We all know how influential billionaires and millionaires are in the global economy, politics, and philanthropy. So, when it comes to celebrities, everyone wants to be affluent, which is characterized by how much money they have gathered and their social influence. However, not everyone is given the chance to pursue their aspirations.
When we read a directory of the world's wealthiest people, we automatically think of grownups who have achieved success in their careers. Elon Musk, Jeff Bezos Gates, and others are among them. Most people, however, are unaware that there are children in the world who are wealthier than most adults. It's incredible how a little child can amass so much wealth.
Most times, it is the wealth that parents possess which is commonly passed down to their children, and they become wealthy at a very young age, even before they reach adolescence. Although most of the world's wealthiest children are privileged to have rich parents, others strive to work hard to amass their fortune and rise to the top. These children, who have amassed their worth through their efforts and hard work, portray a crucial lesson: hard work pays off.
As we all know, the internet is no longer just a social platform but has evolved into a money-making platform in today's world. We've seen the internet encourage greater invention, creativity, and talent.
These youngsters have seized the opportunity to prosper monetarily. In this situation, we must not only identify the adults who lead the list of the world's wealthiest individuals but also the world's wealthiest children, whether they inherited their money from their parents or earned it through personal effort and success. Here is a list of some of the world's wealthiest children, including their ages, net worth, and how they became so wealthy.
Recommended: Richest Women in Africa 2022 and their Networth
Top 15 Wealthiest/Richest Kids in the World And Their Networth 2023
1. PRINCESS CHARLOTTE: The world's richest minor, Princess Charlotte of Cambridge, was born on the 2nd of May 2015 at Mary's Hospital London and remains the only daughter of Prince William, Duke of Cambridge, and Catherine, Duchess of Cambridge. She was born into one of the world's most powerful families and, by birth, a princess of the United Kingdom, entitled to the style of Royal Highness via letters patent issued by Queen Elizabeth II on 31 December 2012.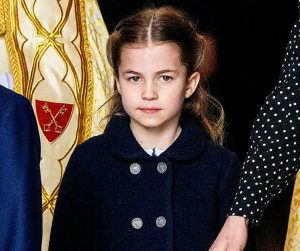 Unlike her brother Prince George, the incredibly high valuation of her wealth is mostly due to her influence in the fashion industry. The "Charlotte effect," which is similar to the "Kate Effect," has already affected the British retail market once and is expected to continue for some time.
Princess Charlotte of Cambridge is the first British princess to rank above a brother in the line of succession with a net worth of $5 billion.
2. PRINCE GEORGE ALEXANDER LOUIS: In our ranking of the world's wealthiest children, Prince George Alexander Louis comes in second. He is also a member of the Royal Family of the United Kingdom. Prince William and Catherine welcomed him into the world on July 22, 2013, at Imperial Private Healthcare in London, England. Cambridge's Duke and Duchess Prince George of Cambridge is the third in line to the throne of the United Kingdom.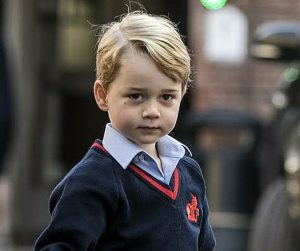 The Prince is also likely to receive a $40 million inheritance. His fortune stems from his birth into a royal family and is valued according to his contribution to the UK economy. Prince George Alexander's net worth is estimated to be over $3 billion.
Recommended: Richest/Wealthiest Presidents in the World
3. BLUE IVY: Blue Ivy Carter is the daughter of Jay Z and Beyoncé, a powerful and successful pair in the hip-hop music industry. She was born on January 7, 2012, at Lenox Hill Hospital in New York.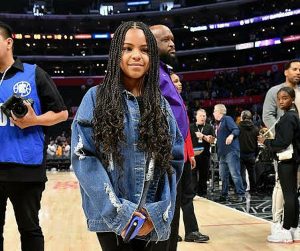 She is not only fortunate to have wealthy parents, but she has also worked hard to accumulate wealth for herself, including the award she received for her contribution to the outstanding duo performance of "Brown Skin Girl" at the 2020 NAACP Image Awards, making her the youngest artist to win a major award, and other musical achievements.
Blue Ivy has a $1 billion fortune.
4. KNOX AND VIVIENNE: Angelina Jolie and Brad Pitt's adoptive twins, Knox and Vivienne, were born on July 12, 2008, in Nice, Alpes Maritimes, France. The twins, Knox and Vivienne, are due to inherit a large sum of money from their parents' inheritance, despite having older siblings. Brad Pitt is worth $300 million, while Angelina Jolie is worth $120 million.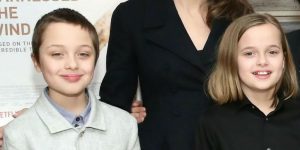 Hollywood celebrities are well-known for lavishing lavishly on their children, and this trend has continued throughout time. The joint net worth of Knox and Vivienne Jolie Pitt is approximately 67.5 million dollars.
Recommended: Youngest Celebrities in the world 2022
5. RYAN GUAN: Loann Kaji and Shion Guan gave birth to Ryan Haruto Guan on October 6, 2011, in Texas, USA. He makes money on YouTube by evaluating new toys and uploading videos in which he plays with them. For his millions of youthful fans, he is not only an internet star but also a personal buddy. Ryan Toys has almost 17 million subscribers on YouTube.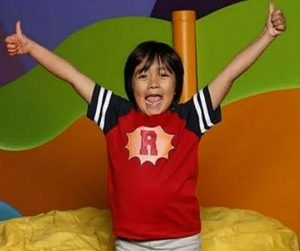 Tick-tock or YouTube, as well as other social media platforms for sharing videos, are proven outlets for the next generation, with some online celebrities having more subscribers and views than performers on television. The network is valued at $32 million, according to Ryan Guan.
Also see: Advantages and Disadvantages of being a leader
6. D'AMELIO, CHARLI: Charli D'Amelio is an American model and photographer whose parents are a business entrepreneur and former Republican Connecticut Senate candidate Marc D'Amelio and Heidi D'Amelio.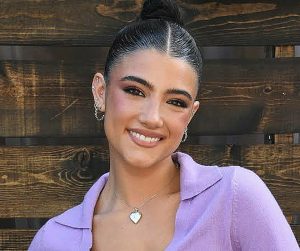 With 130.4 million followers on TikTok, she is regarded for being the most popular creator. In 2019, she became the first creator of the app to reach 50 million followers, which she did in just seven months. Before she began her internet profession, she worked as a waitress. D'Amelio has been a brilliant and competitive dancer since she was a child.
Charli was named the highest earner on TikTok in 2021, according to a new Forbes research. The net worth of Charli D'Amelio is $20 million.
7. VALENTINA PALOMA PINAULT: Valentina Paloma Pinault, born in September 2007, is the daughter of François-Henri Pinault, the CEO of Kering, the luxury fashion giant that owns Gucci, Saint Laurent, and Balenciaga, among others. Her mother, Salma Hayek, hails from Mexico. François Pinault, Pinault's father, is a billionaire who ranks 23rd on the Bloomberg Billionaires Index.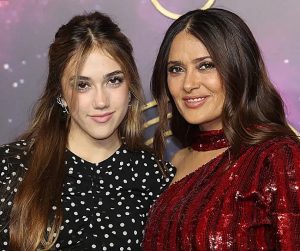 Valentina Pinault's net worth is mostly determined by her parents' wealth, making her one of the world's wealthiest children. A net worth of $12 million.
Recommended: Countries with the Most Nuclear Weapons In The World
8. DANNIELYNN HOPE MARSHALL BIRKHEAD: Larry Birkhead and Anna Smith gave birth to Dannielynn Birkhead on September 11, 2006, in the United States of America. Her 'halfbrother' died three days after she was born, and her mother died five months later of a drug overdose. After her paternity was brought into question, Dannielynn Birkhead rose to fame.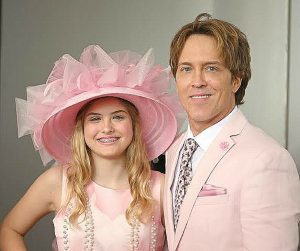 Dannielynn Birkhead has been the center of media attention since her birth. Notwithstanding the unfortunate start in life, she rapidly drew media notice. Her mother's $700,000 fortune was left to her. She then began professionally modeling and acting. Dannielynn Birkhead's net worth is believed to be $10 million.
Also see: Most Expensive Watches in The World and Their Prices: Top 10
9. RASHED SAIF BELHASA: Rashed Saif Belhasa was born in Dubai, United Arab Emirates, on January 5, 2002, to an affluent family with two brothers. He is a YouTuber known for both his exotic car collections and his writing.
Money Kicks is a rapper and a clothing brand entrepreneur. He is a rich youngster who has a $1 million shoe collection, a Ferrari, and an exotic animal menagerie. He has met various celebrities, including soccer star Lionel Messi, American hip hop singer Nicki Minaj, and musician Wiz Khalifa, according to his Instagram. Rashed Saif Belhasa's estimated net worth is $4 million.
10. EVAN MOANA: Evan Moana, popularly known as EvanTubeHD, was born on 6th December 2005 in Pennsylvania, United States to Jarred Moana and Alisa Moana.
Through his YouTube channel, Evan emerged as one of the most influential kids in the United States and around the globe. The EvanTubeHD YouTube channel has a massive following of over 4.6 billion views and 7.05 subscribers. The YouTube superstar evaluates toys and uploads gaming videos to three different channels. Evan's channels alone are expected to generate $1.4 million in ad revenue. Evan Moana, as of 2023, has a net worth of over $2 million.
Recommended: Differences Between British and American English
11. SURI CRUISE: Suri Cruise is the daughter of the actors Tom Cruise and Katie Holmes. Suri has always been around the paparazzi from the moment of her birth, and she is a rich young person. Her networth is around $800 million which will be inherited after her parents die.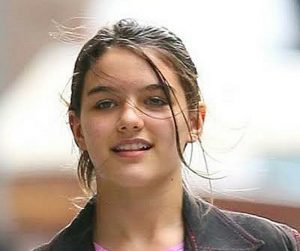 12. STORMI WEBSTER: Stormi Webster is a 4 year old multimillionare that boasts of a networth over seven hundred million dollars, curtsey of her Billionaire parents, Kylie Jenner and Travis Scott. She also owns a luxury playhouse gifted to her by her grandmother.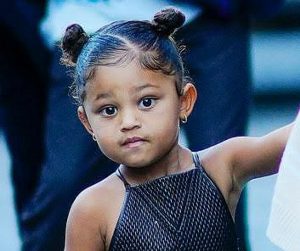 Also see: Advantages and Disadvantages of a Monopoly
13. EMME AND MAXMILIAN MUNIZ: They are the twins of American singer, songwriter, and actor Marc Anthony and American singer, actress, and dancer, Jennifer Lopez. Their cumulative wealth is around $200 million, which makes them one of the wealthiest kids in the world.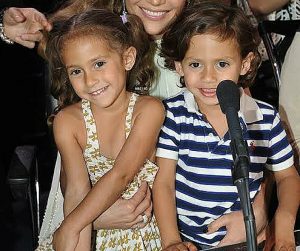 14. NICHOLAS D'ALOISIO: He is a British computer programmer and internet entrepreneur. He is the youngest person to receive venture capital in technology at the age of 16. He founded Summly in 2011, a mobile app which automatically summarieses news articles and other materials, aquired by Yahoo for $30M, though the price wasn't officially disclosed.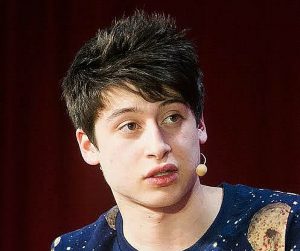 He also founded Sphere, which was aquired by Twitter for an undisclosed sum. He is a student of Oxford University, where he graduated in 2021 with a degree in Philosophy, and is now undertaking a PHD (DPhil) course in the same university.
He has seven papers accepted for publication, revision and resubmission in peer review journals. His networth is rated at $30 million.
Recommended: Best Payment Gateway For International Transactions
14. Elle Fanning: Elle Fanning is an American actress, born on April 9, 1998, who has achieved a position on the list of the wealthiest children globally, with a net worth of $6 million. The individual in question has been prominently showcased in several cinematic productions, such as Somewhere, Phoebe in Wonderland, Maleficent, and We Bought a Zoo.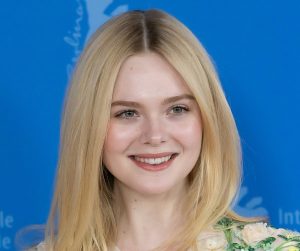 Elle has garnered multiple nominations for her exceptional contributions to the acting field. Notably, she was also bestowed with a nomination for the Golden Globes for her portrayal in the television series, The Great, in the year 2021. Subsequently, she commenced acquiring principal roles in motion pictures. The film Super 18 received acclaim from both audiences and reviewers alike.
15. Benji Wojin: According to available information, Benji Wojin holds the distinction of being the wealthiest child globally, owing to his father Larry Page's significant wealth. It is noteworthy that Larry Page has not yet signed the giving pledge, which is a voluntary commitment made by billionaires to donate at least 50% of their wealth to charitable causes during their lifetime.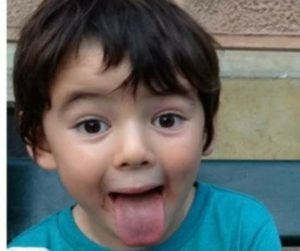 Benji Wojin, who was born in 2008, is anticipated to receive a portion of his father's wealth, resulting in a net worth exceeding $10 billion. This places him in the position of being not only the wealthiest boy globally but also the wealthiest child in the United States.
Recommended: Advantages and Disadvantages of being Famous
Conclusion
The majority of the children mentioned above inherited their riches from their parents, but some earned it through sweat and hard labor. But it blew my mind that these youngsters from extremely affluent families with a promised inheritance continue to work to grow their alleged fortune while also adding value to the global economy.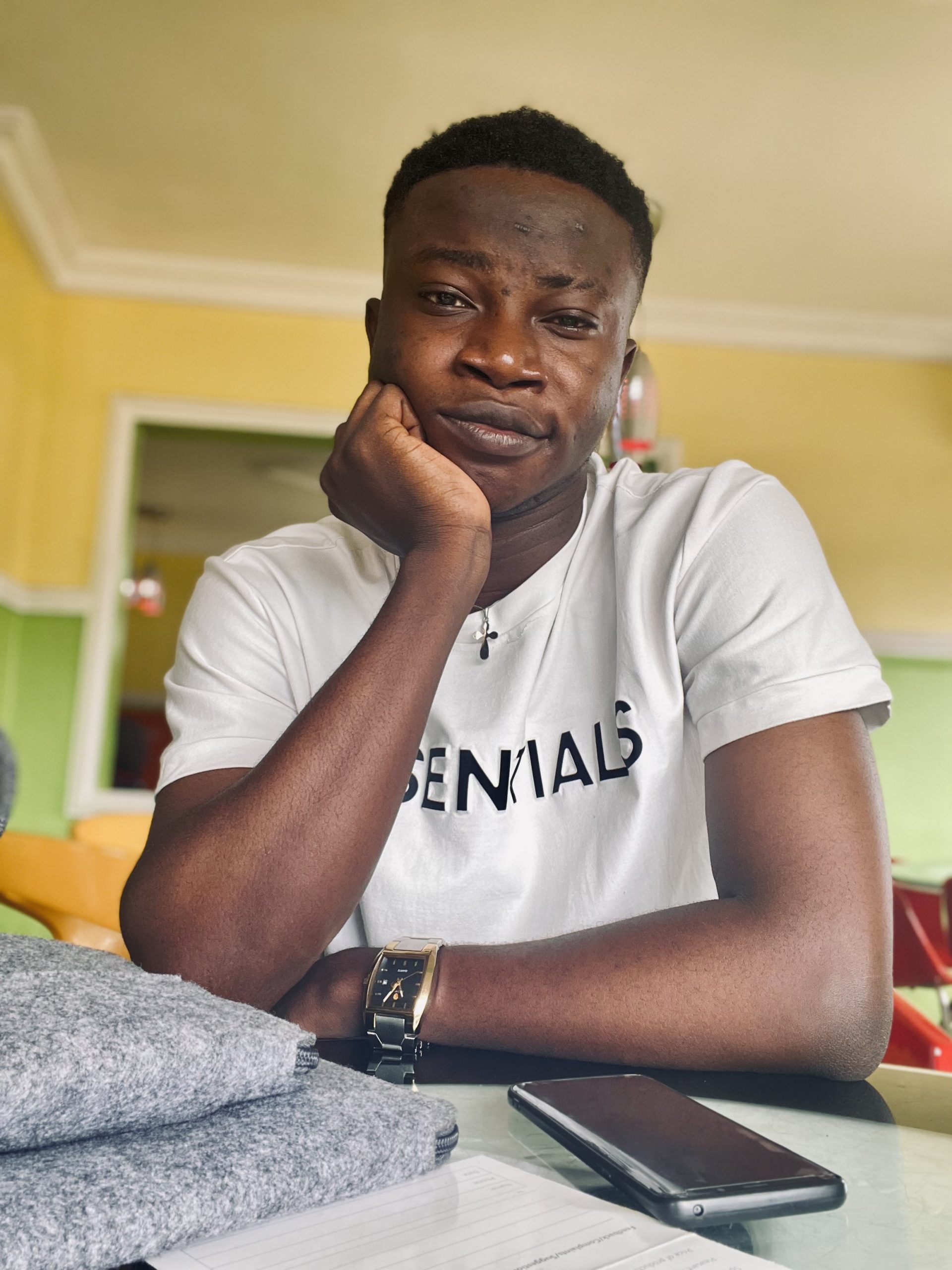 Edeh Samuel Chukwuemeka ACMC, is a Law Student and a Certified Mediator/Conciliator in Nigeria. He is also a Developer with knowledge in HTML, CSS, JS, PHP and React Native. Samuel is bent on changing the legal profession by building Web and Mobile Apps that will make legal research a lot easier.