Advantages and Disadvantages of Living in Abuja: Abuja is situated in the Federal Capital Territory (FCT) in the middle of Nigeria. The planned city of Abuja was primarily constructed in the 1980s. On December 12, 1991, it formally replaced Lagos as the capital of Nigeria, though Lagos continues to be the nation's most populous city. With 776,298 residents at the time of the 2006 census, Abuja was among Nigeria's ten most populous cities.
Abuja has seen a significant increase in population, which has caused the planned city to spread out and give rise to smaller settlements and satellite towns like Karu Urban Area, Suleja, Gwagwalada, Lugbe, and Kuje. With a population well over three million, the unofficial metropolitan area of Abuja is the fourth largest in Nigeria, with only Lagos, Kano, and Ibadan larger.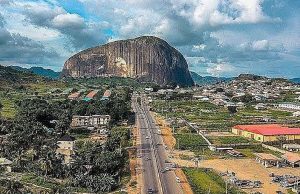 Recommended: How to Prepare and Pass Law Examinations: The Ultimate Guide
Advantages (Merits) and Disadvantages (Demerits) of Living in Abuja
Living in Abuja has its advantages and disadvantages, just like living in any other city in the world. We'll examine some benefits and drawbacks of residing in Abuja in this post.
Those who are just moving to Abuja might find this information to be very helpful. Actually, people who have been in Abuja for a while as well as those who are new may find this article helpful. Alright, let's discuss the benefits and drawbacks of residing in Abuja.
Advantages (merits) of Living in Abuja
Let's begin with the salient benefits or advantages of residing in Nigeria's Federal Capital Territory, Abuja.
1. Warm all Year Round: When moving to a new town or city, most people take the weather into consideration. Nearly all year round, the weather in Abuja is mostly warm. The two main seasons in Abuja are the rainy and dry seasons. In addition, the city experiences the cold, windy, dry Harmmatan season. Typically, the Harmattan occurs in the months of November through April.
Recommended: Countries with the most beautiful women in the world
2. Good Air Quality: One benefit of living in Abuja is that the air quality is good. Abuja, the capital of Nigeria, has cleaner air than many of the nation's busy cities. It is a popular travel destination for people looking for some fresh air because of its lower population density and well-planned urban areas, which help to reduce pollution.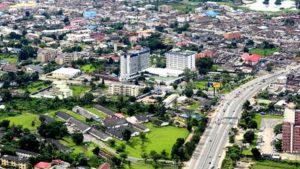 On average, Abuja's air quality is quite good. Because of the easy air recycling made possible by green vegetation, the amount of harmful gases in the atmosphere is decreased.
3. English is the Official Language: Since English is spoken by the majority of those who live in and around Abuja, communication will be simple for you there. Though there might be some variance in Nigerian English, you should have no trouble conversing with the natives.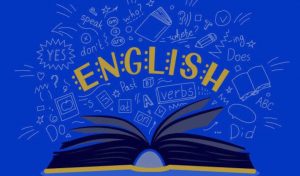 English is the official language, which is advantageous for residents of Nigeria's capital, Abuja. Effective communication and integration between locals and foreigners are facilitated by this. In this dynamic and multicultural city, the widespread use of English in business, government, and education facilitates cross-cultural communication and makes daily living easier.
Recommended: Best science courses to study in the world
4. Spacious and not crowded: Abuja's spaciousness and lack of congestion makes it a desirable city. In contrast to many cities, Abuja provides plenty of green space and a slower pace of life. The wide boulevards, green areas, and well-planned layout of the city all contribute to a cosy living environment. Abuja is a distinct and peaceful urban destination thanks to the residents' sense of openness and tranquility.
Abuja is not as congested as other major cities worldwide. One of the continent's best-planned capital cities, the city is well-planned.
5. Easy to make friends: Abuja's amiable and social atmosphere, which facilitates friendship-making, is one of the city's many great benefits. Opportunities for deep connections are created by the city's friendly community spirit and diverse population. Making friends in Abuja is a fun and easy process that enhances social life, whether through clubs, social gatherings, or cross-cultural interactions.
Abuja is home to a diverse population of people from various racial, religious, and cultural backgrounds, so it's not too difficult to meet new people and form friendships quickly. Almost anyone from anywhere in the world can become a friend.
Also see: Best Courses In South Africa to Study 2024
6. Safe for women: Is it safe for women to live in Abuja?
Abuja is not renowned for having many incidents of any kind of violation against women. Consequently, it renders Abuja a gender-neutral town. Gender equality is a fantastic feature that Abuja has to offer. Abuja is essentially a safe place for women to live.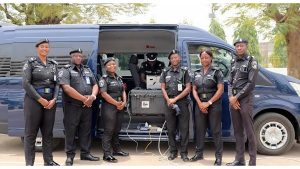 7. Not many people smoke tobacco: Although smoking tobacco is not strictly prohibited by law, not many people in Abuja smoke tobacco. Even though there are places where smoking is forbidden in public, there are very few instances of people smoking on the street. Abuja is the ideal city for you if you're the kind who dislikes tobacco smoke.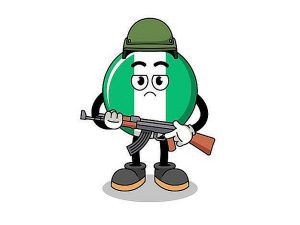 Abuja has many benefits and is a really nice place to live. But those are just a handful of the benefits that we believe you should be aware of quickly. Anything that has benefits is always accompanied by drawbacks. Therefore, in order to gain a better understanding of the city you are about to move to, we suggest you look at some of the drawbacks of living in Abuja.
Recommended: How To Become A Successful Lawyer
Disadvantages (Demerits) of Living in Abuja
We examine a few of the major drawbacks of residing in Abuja, Nigeria, in this section. The following are the most important drawbacks of residing in Abuja:
1. Poor Speech Freedom: Regretfully, there is not much freedom of speech in Abuja. There is freedom of speech on paper. However, because of numerous state restrictions on what can and cannot be said, this has not fully translated into the lives of the city's residents. In Abuja, a lot of things are deemed "hate speech."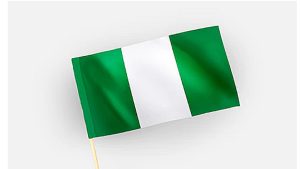 Recommended: How to Survive in the UK as a Nigerian 2024
2. Not Democratic Enough: Another element that only exists in theory is democracy. Abuja is not as democratic in reality as it appears to be. A small group of people hold all the power and make all the decisions; they primarily use this for their own benefit and the benefit of their families.
3. Not too secure: Nigeria can be considered unsafe overall because there are constant reports of banditry and insecurity. Even though Abuja hasn't seen many of these until recently, security and safety have generally been jeopardised.
4. Incredibly slow internet: In Abuja, the internet service is really bad. 5 Mbps to 20 Mbps is the range of internet speeds. The cost of high-speed internet is something that the typical person cannot afford.
Recommended: 6 Advantages and Disadvantages Learning Online
5. Hard to do business in: Nigeria's business climate is not particularly welcoming. First of all, there are a lot of strict laws governing the establishment of businesses. Additionally, because the government has not made credit available to the general public, the majority of people with business ideas wind up only having them on paper.
6. Poor Education Quality: Nigeria as a whole, and Abuja included, has extremely low standards for education. Although there are excellent schools in Abuja, the typical resident might not be able to attend the best ones because of their high tuition.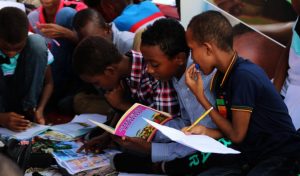 7. Not all hospitals are that good: Particularly for those from lower socioeconomic classes, healthcare services are not very good. The wealthy and well-off travel overseas for medical care, leaving the underprivileged to rely on government hospitals and a few reputable private clinics that charge exorbitant fees for subpar care.
Also see: Countries Where Teachers Are Paid the Most
8. Extremely perilous roads: Abuja's roads are hazardous, particularly after dark. You must avoid certain areas to ensure your safety. There are some roads where pickpocketing and armed robberies are common. Please make sure you are familiar with a route before taking it, especially after dark. As a result, you might want to manage your nightlife while in Abuja.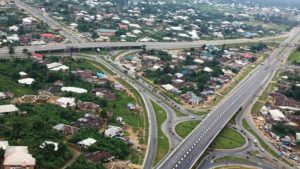 9. Hatred of LGBTQ+ people: Due to its strong religious traditions, Nigeria has not passed any laws protecting the LGBTQ+ community. If you happen to be a part of this comm RR u of mm he heunity, you might want to avoid discrimination or misunderstandings by keeping your orientation a secret.
Recommended: Advantages and disadvantages of technology in education
Conclusion
As we've outlined Abuja's advantages and disadvantages, it's clear that it's not such a bad place to live. But in order to be prepared and take the appropriate action, it's usually a good idea to know where you're heading. Despite some negative aspects, Abuja is a city with a lot of energy and positive aspects. We implore individuals to always weigh the benefits and drawbacks before making a choice.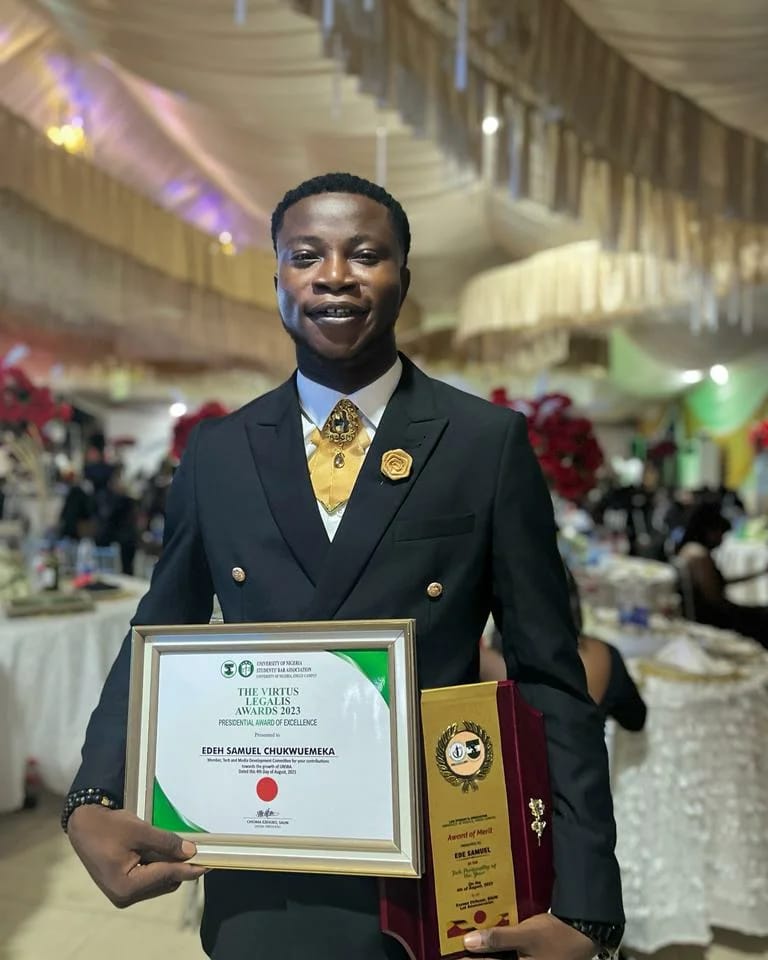 Edeh Samuel Chukwuemeka, ACMC, is a lawyer and a certified mediator/conciliator in Nigeria. He is also a developer with knowledge in various programming languages. Samuel is determined to leverage his skills in technology, SEO, and legal practice to revolutionize the legal profession worldwide by creating web and mobile applications that simplify legal research. Sam is also passionate about educating and providing valuable information to people.