Most Awarded Artists in Nigeria: The amount of awards a musician has earned is one indicator of how successful their music career has been. Some of the artists in this group have amassed enormous successes, adding their names to a long list of honors and recognition on both a national and worldwide level.
Awards encourage sustainability and increase zeal, among other benefits to artists or performers in general. This helps artists continue to work hard and consistently. Music awards inspire aspiring stars to persevere to the big stage. Nigeria is the best-performing nation in all of Africa when it comes to entertainment (namely, music), offering the kind of music that causes people all over the world to nod or twitch to the rhythm.
Currently, the market is brimming with undiscovered and well-known, large and average, multifaceted artists that receive formal recognition or awards each year for their exceptional talents. Although there are many Nigerian musicians who have won awards for their music, our rating only takes into account those who have won the most awards. It also takes into account nominations that artists have submitted and ratings that have already been given by other researchers who have studied the subject under consideration.
The deserving artists who have benefited from the aforementioned music incentive benefits during the course of their musical careers are reviewed in this article in no particular sequence.
Recommended: Most Handsome Musicians In Nigeria
Top 12 Best And Most Awarded Artists in Nigeria 2023
These performers are:
1. Wizkid: One performer from Nigeria who has won multiple awards abroad is Wizkid. He has received the most Bet Awards nominations of any African. Wizkid got a Bet Award for Best International Act: Africa in 2012.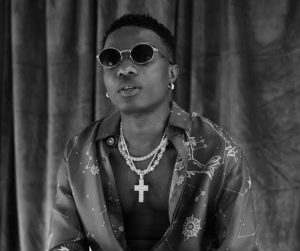 In addition, Wizkid, Beyonce, Blue Ivy, and SAINt JHN shared the 2021 Grammy Award for Best Music Video for Beyonce's breakthrough track from the album, Brown Skin Girl. He and TEMs won "Best Collaboration" at the 2021 Soul Train Music Awards in recognition of their song "Essence."
2. Burna Boy: Burna Boy is undoubtedly one of the most well-known musicians in the African music scene. The African giant has achieved great success both within Africa and on a global scale. Burna Boy has been nominated for eight international awards over his career as an artist. However, he has won six foreign prizes out of the eight nominations he received.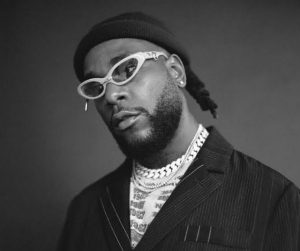 The BET Awards, where Burna Boy won for Best Worldwide Act in 2019 and 2020, gave him his first notable international recognition. The Best African Act award went to Burna Boy at the 2019 MTV Europe Music Awards. For his timeless masterpiece, "Twice As Tall," Burna Boy also won his first Grammy for Best Global Music Album.
Also see: Best Universities in Africa
3. Tiwa Savage: Born on February 5, 1980, Tiwatope Savage is a well-known British-Nigerian singer, songwriter, and actor, as we all know. Since it was nominated for "Best album of the Year" in 2014, her debut album, which was published that year, marked the beginning of her career in music awards.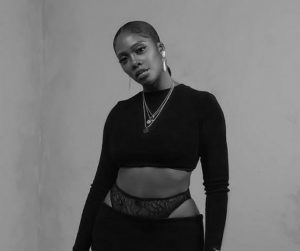 She won the Best African Act at the MTV Europe Music Awards, becoming the first female singer from Nigeria to do so. Tiwa Savage has received 20 accolades and has been nominated for 70 more, and she seems eager for more.
4. D'banj: D'banj, a harmonica player and recording artist, is well known for his contributions to the African music industry. D'banj, who was born and raised in Zaria, gained popularity after his debut album No Long Thing was released (2005).
At the 2006 Channel O Music Video Awards, Dbanj earned the Best Newcomer prize for "Tongolo," a song from his aforementioned album.
His other honors include, but are not limited to, Best African Act at the MTV Europe Music Awards in 2007, Artist of the Year at the MTV Africa Music Awards in 2009, Best International Act: Africa at the 2011 BET Awards, Best-selling African Artist at the 2014 World Music Awards, and Evolution Award at the 2015 MTV Africa Music Awards.
Recommended: Richest musicians in Nigeria currently
5. Davido: Nigerian musician Davido is a renowned recording artist. From over 150 nominations, he had received a total of 109 awards as of December 2017. BET Awards, Kora Awards, Channel O Music Video Awards, Ghana Music Awards, Nigeria Music Video Awards, 2 MTV Africa Music Awards, 2 African Muzik Magazine Awards, 5 The Headies Awards, 7 Nigeria Entertainment Awards, and 2 Dynamix All Youth Awards and 4 BillBoards Awards have all been given to him.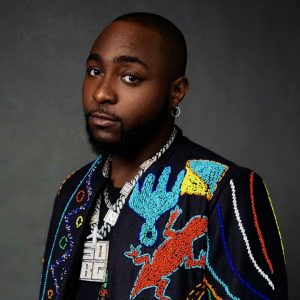 Not only is Davido one of the most celebrated musicians in Nigeria, but also in all of Africa. As of 2023, according to our study, Davido had won more than 100 prestigious accolades from various African nations for a variety of reasons.
6. TEMS: TEMS, a young musician from Nigeria, shared the Best Collaboration prize at the Bet Awards 2022 with Wizkid and Justin Bieber. They won praise for their remix of Wizkid's song Essence from the album 2020: Made in Lagos. The song was already well-known in Nigeria, but the collaboration increased its popularity and allowed it to climb the Billboard Top 10 Hot R&B/Hip-Hop Songs chart.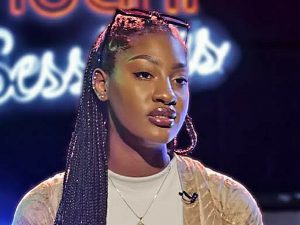 The "Best Collaboration" trophy at the 2021 Soul Train Music Awards was likewise won by TEMS and Wizkid. TEMS is also the first female musician from Nigeria to win this category's Bet Award.
Recommended: Differences Between Software Developer And Software Engineer
7. 2baba: Although the Idoma ethnic group where he hails from is located in the southern portion of Benue State, 2baba was born Innocent Ujah Idibia in Jos, Plateau state. He has been nominated for and won more than 51 music awards.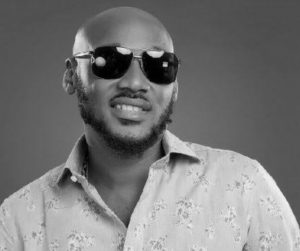 The MTV Europe Music Award for "Best African act" went to 2Face (now known as 2baba,) in 2005. He was also the first African to win the prize because the category had just been created. Without a doubt, 2Face played a significant role in the Nigerian music scene at the time and continues to do so. Other international honors he has received include the BET Award, MOBO Award, Channel O Music Video Awards, and others.
8. Ice Prince: Once you can recall "Oleku," "Super Star," "Aboki," and "Jambo," textual evidence of Ice Prince's inventiveness is not necessary. He was born on October 30th, 1980, as Panshak Henry Zamani, and rose to fame in 2011 after the release of his popular song "Oleku." The same year saw the publication of "Everybody Loves Ice Prince," his debut studio album.
The talented singer and rapper has received 38 nominations and 17 awards thus far. The majority of his albums were released when he was still signed to Chocolate City Records.
Also see: How To Become More Attractive As A Man/Guy
9. M.I. Abaga: On October 4th, 1981, Jude Lemfani Abaga, also known as M.I. Abaga, was born. His career as a rapper and record producer has made him well-known since 2006.
In 2008, he was named "Musician of the Year" at the Modemen Awards, earning him his first music honor. M.I. received awards consistently until 2011. He has had 15 nominations and 16 awards thus far.
10. P-square: In their iconic song, "Peter and Paul dem be one, no be two," two well-known and skilled twin brothers in the Nigerian music industry are described as two close brothers who complement their singing and dancing skills.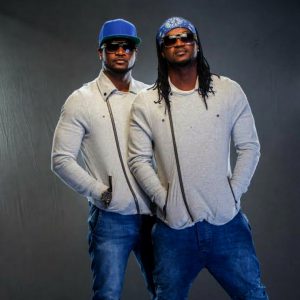 If a typical Nigerian fan of Afro pop or R&B were to list the hottest performers in the business without adding P-square, especially from 2006 to 2014, it would sound very silly. They have received numerous honors, including two MTV Africa Music Awards, six Headies Awards, five Channel O Music Video Awards, and more. P Square has received 18 nominations and 17 wins overall.
Recommended: Highest Paying Companies in the World
12. OLAMIDE: Olamide, born Olamide Gbenga Adedeji on March 15, 1989, is a Nigerian rapper, singer, songwriter, and record executive. He is widely considered as one of Africa's largest and most influential performers, and he has helped launch the careers of countless Afrobeats music giants. Toni Payne handled him and he was signed to ID Cabasa's Coded Tunes record label.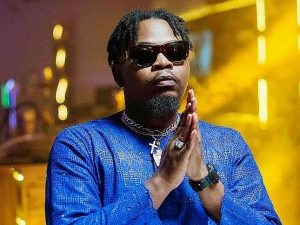 He quit Coded Tunes in 2012 to launch his own musical label, YBNL Nation. He is recognised as one of the most distinguished artists in the Nigerian music business, having received multiple honours. Some of his accolades include: Best Rap Album at The Headies 2022, Album of the Year at the 2016 Nigerian Entertainment Awards (NEAs), City People Entertainment Awards as Rap Artist of the Year, The Headies 2015 as Best Street-Hop Artist and Artiste of the Year in the same year, and numerous other honours.
13. TIMAYA: Inetimi, Timaya Timaya Odon (born 15 August 1980), best known by his stage name Timaya, is a Nigerian singer and composer who has won several awards. He is from Odi, Bayelsa state, in southern Nigeria.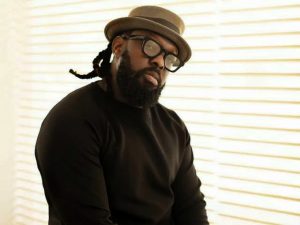 Timaya rose to prominence in Nigeria by fusing Nigerian pop with elements of dancehall, hip-hop, and soca. Timaya, dubbed the "King of Afro-Soca," is well renowned for his combination of Afro-Caribbean/Dancehall music and other music genres. He founded DM (Dem Mama) Records Limited, to which he is also signed. Timaya was named a Peace Ambassador by the Interreligious and International Organization for Global Peace in 2011. (IIFWP).
The IIFWP's co-founder, Dr. Hak Ja Haan Moon, declared that he is "one of those persons whose lives reflect the concept of living for the sake of others, and who devote themselves to practises that promote the founding goals of the IIFWP." He has won several honours, including The Headies in 2008 for Best Reggae/Dancehall Album, Nigeria Music Awards in 2008 for Album of the Year, Afrimma 2017 Dancehall Artist of the Year, and the 2010 Headies for Best Collaboration in his famous song "Kokoroko."
Also see: Best Muslim Football Players In The World: Top 10
Conclusion
There is no stopping the international expansion of the Nigerian entertainment sector. Nigerian actors and musicians have recently been nominated for international accolades due to the country's music and movies' rising popularity around the world. The Nigerian entertainers that have garnered the greatest accolades in the music business have been highlighted in this article. Your favorite artist is probably on this list.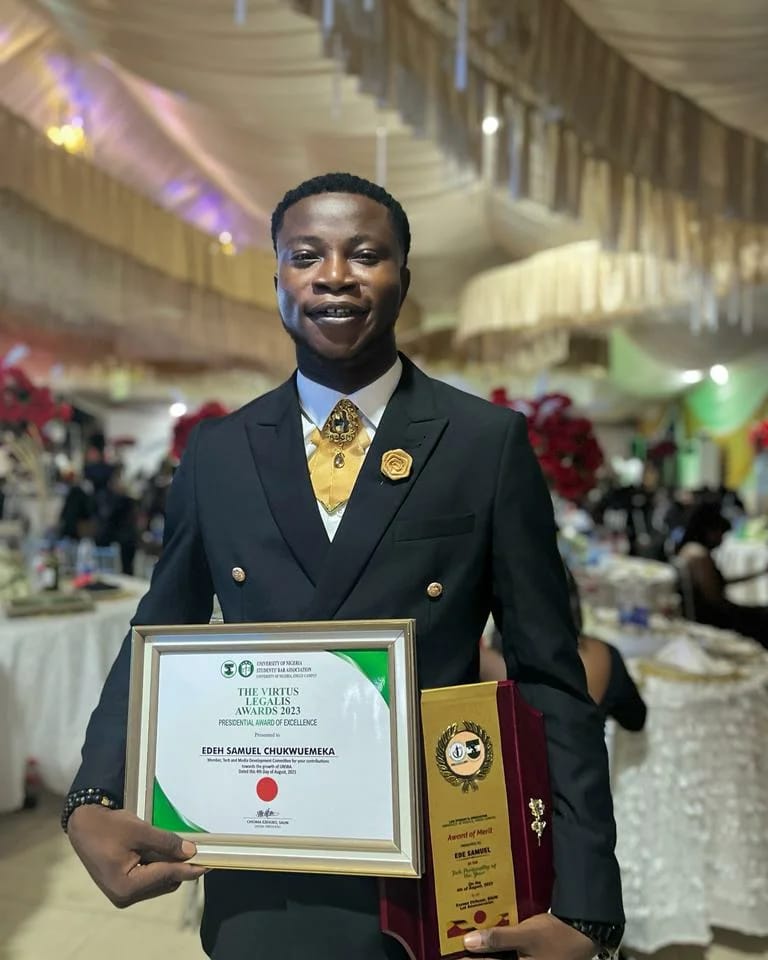 Edeh Samuel Chukwuemeka, ACMC, is a lawyer and a certified mediator/conciliator in Nigeria. He is also a developer with knowledge in various programming languages. Samuel is determined to leverage his skills in technology, SEO, and legal practice to revolutionize the legal profession worldwide by creating web and mobile applications that simplify legal research. Sam is also passionate about educating and providing valuable information to people.