Most powerful presidents in the world: Great and powerful leaders lead great countries. These leaders not only have an impact on domestic policies, but they may also exert influence internationally for the sake of their nations. Even though some of their methods of ruling are debatable and go against convention, their strength and influence both within and outside cannot be underestimated.
They are the political movers and shakers, and frequently the rest of the globe is impacted by their decisions and inactions. Here are the top 10 most powerful world leaders.
Recommended: Most Powerful Guns In The World 2022
Top 10 Most Powerful Presidents In The World
1. VLADIMIR PUTIN: Vladimir Putin is a politician and a former KGB intelligence agent. He is currently the president of Russia. Since 1999, Putin has served as the president, prime minister, or acting president of the Russian Federation. In May 2018, he won election to his fourth and current presidential term. In terms of holding one of the most powerful public offices in the world, Putin has long been regarded as being on par with the president of the United States.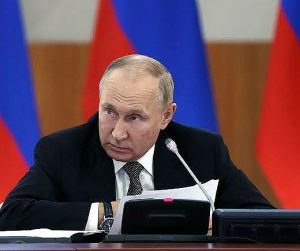 He has aggressively promoted Russia's political agenda around the globe. Putin is a very powerful president and is feared by many nations worldwide. Edward Snowden, who the US is after for leaking secret information from the National Security Agency, was given asylum by Putin, which served as a reminder of how relentlessly irritating Putin has been to the US.
After Trump's win in November 2016, the hacks and possible Russian cooperation by his campaign team attracted more attention. The conclusion reached by U.S. intelligence services was that Putin had given the go-ahead for a campaign to sway the election and undermine faith in American democratic systems.Putin was also responsible for bombing ISIS, as well.
2. XI JINPING: Xi Jinping is the current president of china. He serves as both the chairman of the Central Military Commission and the general secretary of the Communist Party of China (CPC) (CMC). Xi Jinping has held the position of top government official in China since 2012. He was awarded the CPC's "leadership core" title in 2016, joining Mao Zedong, Deng Xiaoping, and Jiang Zemin as the fourth recipients. Following his election as PRC president, Xi Jinping enacted policies to uphold party discipline and internal cohesion. His extensive anti-corruption drive resulted in the dismissal of a number of "Communist Party" leaders.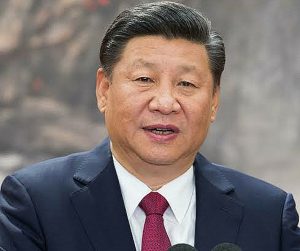 Despite the party's involvement in scandals, Xi is renowned and revered for maintaining his integrity. Xi, the CPC's supreme leader, is always working to improve the nation and its citizens. His actions are motivated by a vision he has to make China a superpower. Political analysts who have branded Xi Jinping a "dictator" have criticized him over the PRC president's term limit repeal, which was enacted in 2018 along with a number of other constitutional revisions. In 2020, Forbes magazine dubbed him "the most powerful and influential person in the world."
Also see: Past Leaders of India Since Indepence
3. KIM JONG-UN (NORTH KOREA): Kim Jong-un has served as North Korea's Supreme Leader since 2011 and the Workers' Party of Korea's Chairman since 2012. After Kim Jong-death il's in late 2010, Kim Jong-un was perceived as the country's apparent heir to the throne and had previously been dubbed the "Great Successor" by North Korean state television. Kim currently holds the positions of Supreme Commander of the Armed Forces of the Democratic People's Republic of Korea, Chairman of the Workers' Party of Korea, Chairman of the Central Military Commission, and Chairman of the State Affairs Commission.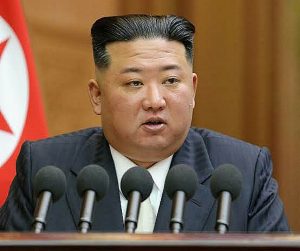 Kim Jong-un is well-known for his brutal leadership style. On December 12, 2013, he executed his uncle Jang Song-thaek for "treason," and it is largely thought that in February 2017, he assassinated his half-brother Kim Jong-nam in Malaysia.
4. ANGELA DOROTHEA: Angela Dorothea Merkel was born in Hamburg, Germany, on July 17, 1954. She is the daughter of a Lutheran minister and a teacher. She was chosen as Germany's first female chancellor in 2005, and she is serving her fourth term at the time of writing.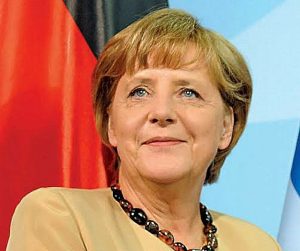 After leading Germany through its financial crisis and back to expansion, Merkel continues to be the de facto leader of Europe, in charge of the continent's largest economy. Her leadership is defined by her tough stance, from challenging Donald Trump to allowing more than a million Syrian migrants into Germany. Despite the challenges to her authority, Merkel topped Forbe's list of the most powerful women in the world for the 12th time.
Also see: Most Difficult Examinations in the world
5. MOHAMMED BIN SALMAN AL SAUD (SAUDI ARABIA): Although his father is still the Saudi monarch, Mohammad bin Salman bin Abdulaziz Al Saud is the country's current ruler and has undoubtedly entrenched control. He is the chairman of the Councils for Political and Security Affairs, Economic and Development Affairs, and Economic and Development Affairs. He was the youngest defense minister at the time of his appointment.As referred to informally as MbS, he has been the driving force behind a number of noteworthy reforms that focus on social, cultural, and economic advancements.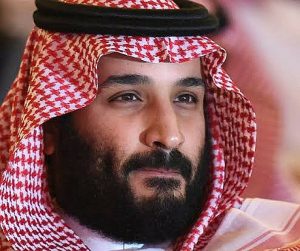 As part of his Vision 2030 initiative, which intends to diversify the Saudi economy through investments in industries other than oil, such as technology and tourism, he announced plans in 2016 to float the Saudi Armaco oil company's shares on the stock market. In the domain of corruption, MbS oversaw a "counter-corruption" effort in 2017 that resulted in the arrest of numerous powerful Saudis and the requirement that they hand over their wealth. In response to the effort, Forbes' annual list of the world's billionaires was updated to remove ten Saudi billionaires. Other developments include the removal of the prohibition against female drivers and legislation limiting the authority of the religious police.
Additionally, during his rule, Saudi women were permitted entry into sporting venues and there was a rise in the number of women working. These developments marked the first female singer to perform in public in Saudi Arabia. He also established an electronic visa system that makes it simple for foreigners to obtain visas online in order to travel to the country for events and festivals.
Also see: Highest Paying Jobs In India and their Salary 2022
6. NARENDRA MODI (INDIA): India, the world's largest democracy, has had Narendra Modi as its prime minister since 2014. The Modi administration in India has worked to reduce spending on social welfare and healthcare programs while boosting foreign direct investment.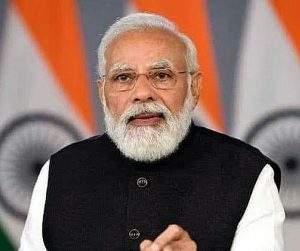 He is the only prime minister who did not belong to the Indian National Congress to win two terms in a row with a majority of the vote. He also abolished the Planning Commission and centralized power in an effort to streamline the bureaucracy. Due to the fact that millions of the rural residents of his nation are affected by warming, he has also become a crucial figure in the global battle to combat climate change.
7. EMMANUEL MACRON (FRANCE): Emmanuel Jean-Michel Frédéric Macron, who won the 2017 elections with 66.1% of the vote, took office as France's youngest president at the age of 39. Prior to taking office, Macron worked for President François Hollande's government as the president's deputy secretary general. Macron offered France as a "second homeland" to climate scientists in an effort to "make our planet great again" after Trump announced that the United States would leave the Paris climate agreement.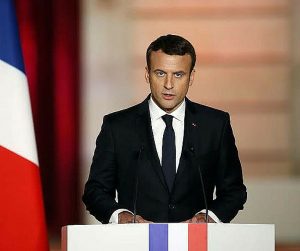 He provided 18 climate scientists, 13 of whom had previously been stationed in the United States, with long-term research funds in December 2017 so they could move to France and carry on their work there. Despite his age, Macron's stature as an international leader has increased since his election.
Also see: Differences Between Libel and Slander
8. ALI HOSSEINI-KHAMENEI (IRAN): Sayyid Ali Hosseini Khamenei is the marja who has served as Iran's Supreme Leader since 1989. He presided over Iran as president from 1981 to 1989. The Middle East's second-longest-serving head of state and the second-longest-serving Iranian leader of the 20th century, respectively, is Khamenei. Since coming to power, Khamenei has strived to make Iran a nuclear state and has maintained a ferocious dislike of the United States.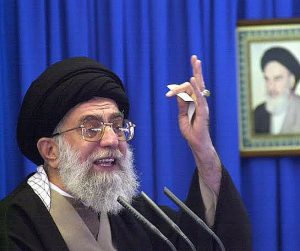 Khamenei is regarded as the nation's most potent political figure. In his capacity as Supreme Leader, he has the authority to issue decrees and make final judgments over Iran's primary government policies in a variety of areas, including the economy, the environment, and foreign policy.
Also see: Differences Between Coaching And Mentoring
Conclusion
The best characteristics of a powerful person are their ability to affect the world by their actions and their capacity to make difficult decisions without suffering any negative effects on their title or position as a leader, even when other people and nations disagree with them. Power is based on riches, teamwork, vision, self-assurance, and innovative ideas. Being one of the world's most prominent leaders is not easy because their actions and accomplishments are scrutinized by everyone.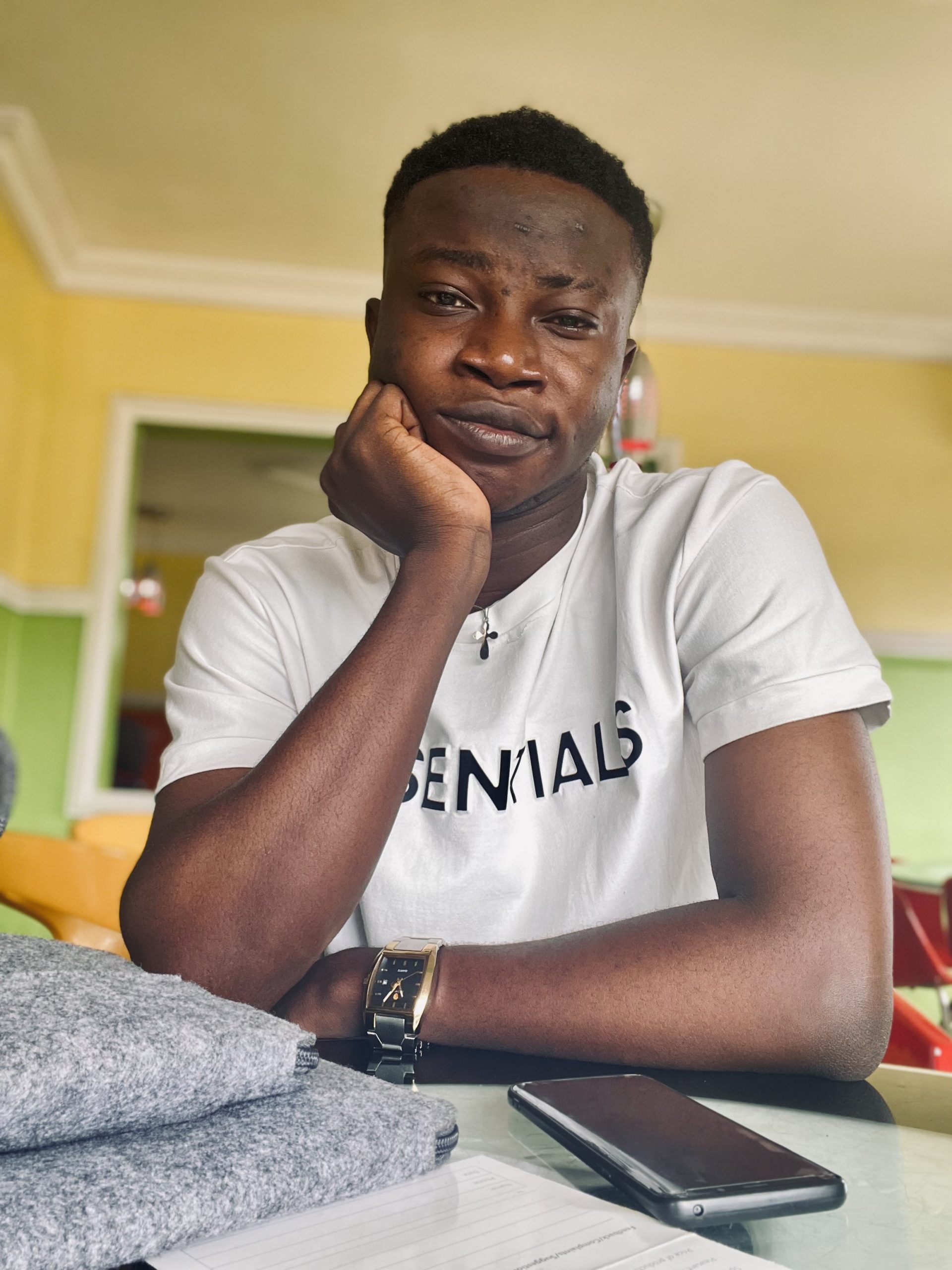 Edeh Samuel Chukwuemeka ACMC, is a Law Student and a Certified Mediator/Conciliator in Nigeria. He is also a Developer with knowledge in HTML, CSS, JS, PHP and React Native. Samuel is bent on changing the legal profession by building Web and Mobile Apps that will make legal research a lot easier.