Top 11 countries with the best roads in the world: The importance of good roads, or rather roads generally, are numerous. Apart from contributing to economic development and growth, coupled with illuminating social benefits, it prevents the obvious avoidance of accidents that may lead to physical injury or worse, death. Roads are also important, as their instrumental to nation growth and development.
The creation of new roads create extra avenue for economic and social development. Good roads are without doubt, one of the most important public assets. With good roads comes ease of transportation. In countries where roads are properly constructed and are in abundance, mobility and distribution of goods and services is faster and easier.
On  the long run, this goes a long way to improve the bottom line of companies, as well as improve greatly, the GDP of the country. According to World Bank group, 90% of transportation in Africa is done via roads. This is with an estimated 2% of the world's vehicle operating In Africa. This obviously means that to develop this socio-economic structure in any country, there is a huge need to work on good road transport. The importance of good roads transport cannot be underestimate, some are:
Most of the distribution channels in Africa is affected through roads transport.
Good road transport helps create access to jobs as well as increased productivity.
 Provision of access to health care facilities.
Good road transport links production to distribution, as well as provide a suitable entrance to a vast market.
Recommended: Countries with the best infrastructure in the world
Top 11 Countries with the Best Roads Around the world 2023
1. United Arab Emirates: According to experts, the United Arab Emirates is one of  the countries  with the best road in the world. The United Arab Emirates has the best road network globally. In the United Arab Emirates, all highways have have at least three lanes each. The roads are constructed in such a way that the potentially hazardous areas are enclosed by dividers and also the layout is so comfortable and safe, as it is just possible for drivers. According to the Global Competitiveness Report issued by the World Economic Forum in 2019, the United Arab Emirates occupies the seventh position in the index of road quality.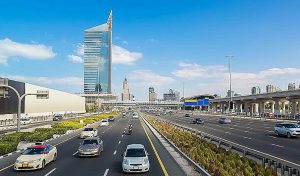 The Ministry of Interior Development in its bid to reduce road hazards,  replaced traditional lights with power-saving LED lamps on all federal roads spanning 710 km. The LEDs used  are less pollutant to the environment with less carbon emission than traditional lights. They also have a longer life that hits 10 years and save 50 per cent of consumed energy.
2. Finland: Finland has a difficult climate and also a swampy soil. Regardless of these two environmental problems, Finland has devised means to maintain good and quality roads. The roads are public assets and are a priority to the government. In Finland, it is the practice of private companies and Public Utilities to invest in the construction of good roads.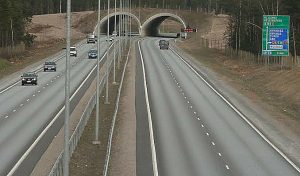 These utilities and companies invest in technology and experts who come in and carry out the construction of these roads with a whole range of inspections and measurement.  Wikipedia notes that Dutch roads include at least 3,530 km of motorways and expressways, and with a motorway density of 64 kilometres per 1,000 km2. It must also be noted that Finland  also has one of the densest motorway networks in the world.
Also see: Strongest police force in the World 2022
3. Switzerland: Switzerland roads are nit only well known for its quality coverage, but also for her wide network of numerous complex interchanges. In Switzerland, special technology is used for construction of roads.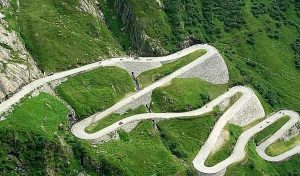 Like most developed country, the construction is handled by experts. In  Switzerland, the roads are connected in a way that one can easily reach the most remote corners and slopes of the Alpine mountains. However, in  Switzerland the highways are not free of charge.
4. The Netherlands: In the Netherlands, the good roads stand out in the entire outlook of the country. Regardless of the flat terrain in the country and difficulty with road transportation as a result of large numbers of bridges and rivers, the builders of the roads have managed to devise solutions to these problems.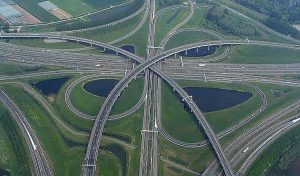 These solutions also work for simple single lane minor routes so that there are no fees for highways in the Netherlands.
Recommended: Countries with the youngest presidents in the world
5. France: France is no doubt a beautiful country. Historically, France is regarded as the city of love. The aesthetic France is known for its beautiful and interesting division of roads into classes.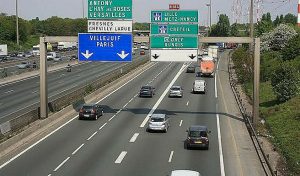 Each of these divisions of road has its own features and types of coverage. Frances roads extend to millions of kilometers and the government ensured that it's quality and standards are maintained. The autoroute (highway or motorway) system in France consists largely of toll roads (A total of 76%).
6. Portugal: Roads in Portugal are defined by the national Road plan. The plan describes the existing and planned networks of political roads. Portugal has about 3000 kilometers of motorways. In Portugal, several freeways are linked with the Spanish motorway system through Spain to the rest of Europe.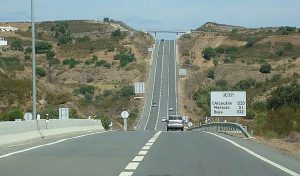 In fact during the 1990s and early 2000, Portugal was the country with the greatest development in the motorway network in the European Union. Having good motorways, the transport system is easy. The expert team in Germany regardless of available roads and highways check the construction and repair work on the road.
Also see: Difference between Nazism and Fascism With their Comparisons
7. Austria: Austria is a beautiful country. In Austria, the difficult terrain does not affect the quality of road network. Austria currently has 18 highways. The government made sure to ensure that construction of suitable and navigable roads for Austrian users.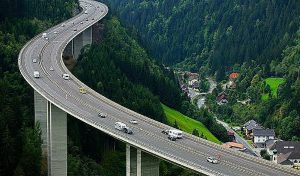 The 18 highways was built in 1982 and is maintained by his self financed ASFAG stock company in Vienna, which is wholly owned by the Republic of Austria and hence revenue from road users charges and tools.
Also see: Most corrupt African countries 2022
8. Germany: One thing is certain in Germany, it is that it has excellent roads. In fact, Germany is known worldwide for the quality of its roads. Germany well constructing new roads, take into consideration the weight and capacity of military equipment. Also, the latest technology coupled with experts is utilized in the construction.
That is why in Germany, modern cars for local roots are all over the country. Similar to high-speed motorways in other countries, highways in Germany  have multiple lanes of traffic in each direction, separated by a central barrier with grade-separated junctions and access restricted to motor vehicles with a top speed greater than 60 km/h (37 mph).
9. Oman: In  Oman, a huge amount of money is invested annually in the transportation network. In Oman, the state, Public Utilities and private companies as well as oil magnates are involved in the process of road construction.
This country is widely known and praised for the high quality roads, expressways and highways. In the country, the ministry of transportation, communication and information technology is invested in developing secondary road network which if would aid better urban-rural connectivity. The roads in Oman are built to the compliance with the highest safety. The government of human also goes further to develop dual carriageways so as to reduce head-to-head collisions on the road.
Recommended: Most Successful Football Clubs in the World
10. Singapore: Singapore has earned a global reputation for having top-notch road systems. The country's road infrastructure is properly maintained and boasts smooth surfaces, well-defined signage, and efficient traffic management systems. Singapore's road network covers a distance of over 3,000 kilometers, comprising several expressways and highways that interconnect different regions on the island.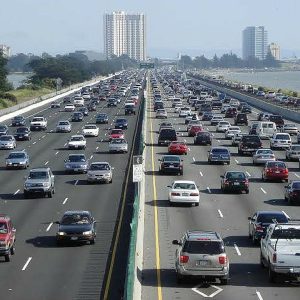 The country's transportation system is built to cater to both drivers and pedestrians, with separate bicycle lanes and pedestrian walkways. Moreover, the integration of modern technologies such as GPS-enabled traffic management systems and automated toll collection systems ensures that traffic moves seamlessly and efficiently on Singapore's roads.
11. Hong Kong: Hong Kong is a country that boasts some of the world's best roads, with a transportation infrastructure that is highly developed and efficient. The urban areas of Hong Kong are connected by a vast network of highways, bridges, and tunnels, which contribute to the smooth flow of traffic. The roads in Hong Kong are also well-maintained and feature state-of-the-art traffic management systems such as electronic toll collection and real-time traffic monitoring.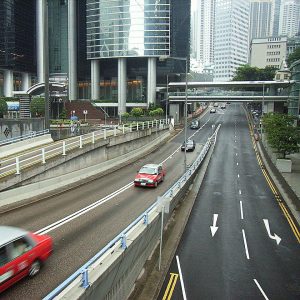 Furthermore, the public transportation system in Hong Kong is widely considered to be one of the most dependable and efficient in the world, offering various options like buses, trains, and ferries. The country's strong dedication to maintaining top-quality transportation infrastructure has earned it a position as a global leader in urban mobility.
Recommended: Top 10 Countries with the best justice system in the world
If you are in search of a country to go for tourist, these are the countries to visit, for sure. I'm certain you'll have a lovely time there, as lovely as their roads.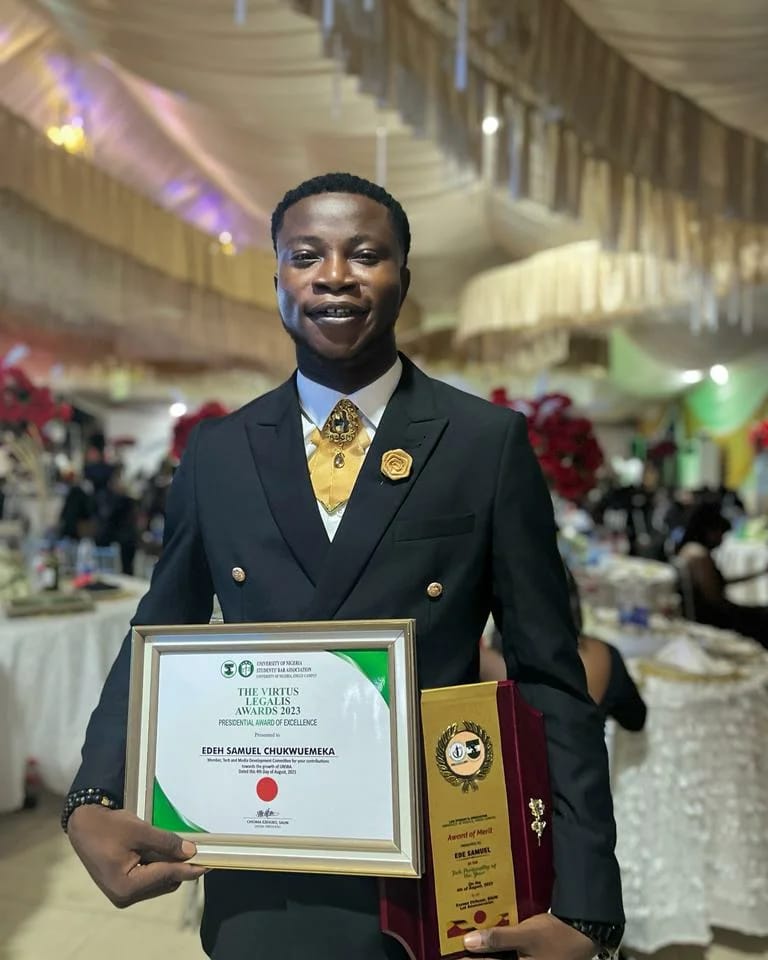 Edeh Samuel Chukwuemeka, ACMC, is a lawyer and a certified mediator/conciliator in Nigeria. He is also a developer with knowledge in various programming languages. Samuel is determined to leverage his skills in technology, SEO, and legal practice to revolutionize the legal profession worldwide by creating web and mobile applications that simplify legal research. Sam is also passionate about educating and providing valuable information to people.