Most beautiful actresses in the world: Some of the most beautiful ladies in the world have been in films since they first hit the big screen. In the twenty-first century, several actresses have outperformed their male co-stars in terms of popularity as well as net worth due to the blend of their incredible talent and gorgeous bodies.
Many modern actresses are regarded as among the most stunning ladies in the world. The modern film can break down language boundaries and reach millions of people worldwide. The top women in movies are becoming well-known on a global scale because of their popularity of movies. Below is a list of the world's most beautiful actresses. Celebrities from all international film industries have been taken into consideration.
Recommended: Countries with the Most Beautiful Women in the World 2022
Top 10 Prettiest And Most Beautiful Actresses in the World
1. Kate Upton: American model and actress Kate Upton was born on June 10, 1992, and she was raised in Melbourne. She attended an Elite Model Management casting call in Miami, Florida. She gained notoriety for her appearances in the 2011 Sports Illustrated Swimsuit Issue, for which she was named "Rookie of the Year."
She also posed on the July 2012 cover of GQ magazine. At the 10th annual Style Awards presented during Mercedes-Benz Fashion Week in New York, she was given the 2013 Model of the Year honor. She was awarded "Sexiest Woman" at the first People Magazine Awards in Beverly Hills, California, in 2014.
2. Emilia Clarke: Emilia, a British actress, was raised in Oxfordshire after being born in London. Her father was a sound engineer for theaters. Emilia debuted at age 3 in plays as an actress. Emilia made her first appearance on television while still in acting school, playing a guest role in the BBC soap drama Doctors.
Emilia received her first film part following her graduation from the Drama Centre London in the television film Triassic Attack. Later that year, she scored her breakout role in the hit series Game of Thrones. She portrayed Qi'ra in Solo: A Star Wars Story and Sarah Connor in Terminator Genisys.
Also see: How to Look Expensive Regardless of Your Budget
3. Gal Gadot: Actress, songwriter, martial artist, and model Gal Gadot hails from Israel. She came from a Jewish family at birth. Gal started modeling in the late 2000s and made her acting debut as Gisele in the Fast and Furious series, which gave her her first taste of global recognition. She made brief appearances in a few other Hollywood films.
In the first few days of December 2013, Gal was selected to play Wonder Woman in the DCEU motion pictures. She has now made three appearances as Wonder Woman, and a fourth is planned for early 2021. Gal is an enthusiastic motorcycle rider and owns a black 2006 Ducati Monster-S2R.
4. Yael Shelbie: This 20-year-old Israeli actress and fashion model in the industry. She is a recognized name because she has taken part in numerous worldwide initiatives. Being an Israeli actress, nevertheless, made it difficult for her to advance in this industry because she had to turn down multiple modeling opportunities because of how she observed the Sabbath and the clothes she wore.
The top spot on TC Candler's list of the "100 Most Beautiful Faces of the Year" for 2020 has also garnered media attention for the model. Additionally, she served as the face of Castro in 2017 as well as Renuar in 2018. In 2019, Shelbia took over as the main face of Kylie Jenner's new skincare line.
Also see: Countries with the Most Handsome Men in The world 2022
5. Bella Hadid: This actress is an American model by the name of Isabella Khair Hadid. renowned for her chic lifestyle and extraordinary talent in the world of modern fashion. Later, in 2016, she was also crowned "model of the year" at Model.com's prestigious Model of the Year Awards. Additionally, she is highly active on social media; she has more than 17 million Instagram followers and more than 1000 Twitter followers.
Additionally, she debuted on the cover of Jalouse magazine in December 2014 and went on to grace the covers of numerous other publications, including Grey, V, Evening Standard, Teen Vogue, and Twin.
6. Ana de Armas: In 1988, Ana de Armas was born in Cuba. She enrolled in the National Theatre School of Havana at the tender age of 14, and after four years, she received her diploma. Before moving to Spain, where she continued her film career and began in television, she made her first film as a teenager called Una rosa de Francia.
She relocated to Los Angeles in 2014 in search of improved employment prospects. She has acted in movies like Blade Runner 2049, Knock Knock, and War Dogs.
Also see: Hardest Courses to Study in the World 2022
7. Angelina Jolie: She is a well-known American humanitarian, filmmaker, and actress. Like her mother, she has olive skin. You'll be shocked to learn that she has multiple times held the title of the highest-paid actress in Hollywood. She is the poster child for beauty with brains, though, having taken home three Golden Globe Awards and an Academy Award, both of which are sure to garner cheers.
Furthermore, Jolie has been cited as one of the most powerful and influential people in the American entertainment industry. Moreover, she has always been such a natural beauty, so she didn't even have to do much.
8. Deepika Padukone: She performs in Hindi movies as an Indian actress. She is one of the highest-paid actresses in the world. She is also undoubtedly a beautiful woman. She has a lovely face with a heart shape. large, gorgeous set of sparkling eyes with a pinched nose, beautiful grin, lips, and those adorable dimples. She is calming to the eyes of everyone who praises beauty.
However, highlighting her life's achievements is just as significant as mentioning any accomplishments. Even though she has only won three Filmfare awards, Time named her one of the 100 most adorable people in the world in 2018 even though she frequently appears on lists of the most well-liked people in the nation.
Recommended: Best Police Force In The World 2022: Top 11 Strongest
9. Monica Bellucci: On September 30, 1964, there in the Italian village of Citta di Castello, Umbria, Monica Anna Maria Bellucci, the one and only daughter of Brunella Briganti & Pasquale Bellucci, was conceived. She first aimed to become a lawyer while she was a student at the University of Perugia.
She relocated to Milan, one of Europe's major centers for fashion, and got a contract with IMG Models Management. In 1990, she made her first television appearance. was listed as one of the world's top greatest movie superstars in history by Empire magazine. This actress is loved by all since she is so attractive.
10. Aishwarya Rai Bachchan: On November 1st, 1973, in Mangalore,  the Indian state of Karnataka. Young Aishwarya got her start in modeling. Aishwarya Rai finished in the second spot at the Miss India pageant in 1994 but also later won the title of Miss World. She is a member of the illustrious Bachchan family and is married to Abhishek Bachchan. She represents the Joint United Nations Project on HIV/AIDS as the Goodwill Ambassador.
According to a current study done by the online magazine Hollywood Buzz, she was the among most attractive women in the world in 2021. She ranks among the top 10 most attractive actors on the planet.
Also see: Most Lucrative and Profitable Courses to Study In The World
Conclusion
These beautiful actresses from around the world will astonish you with their sense of style and lavish appearance. Many people do, however, hold the opinion that beauty is not just about one's outward looks, but also about one's innate qualities, which serve as the icing on the cake. The fact that these women will be a feast for the eyes for you is undeniable, but we also think that every woman is gorgeous in her way, no offense intended!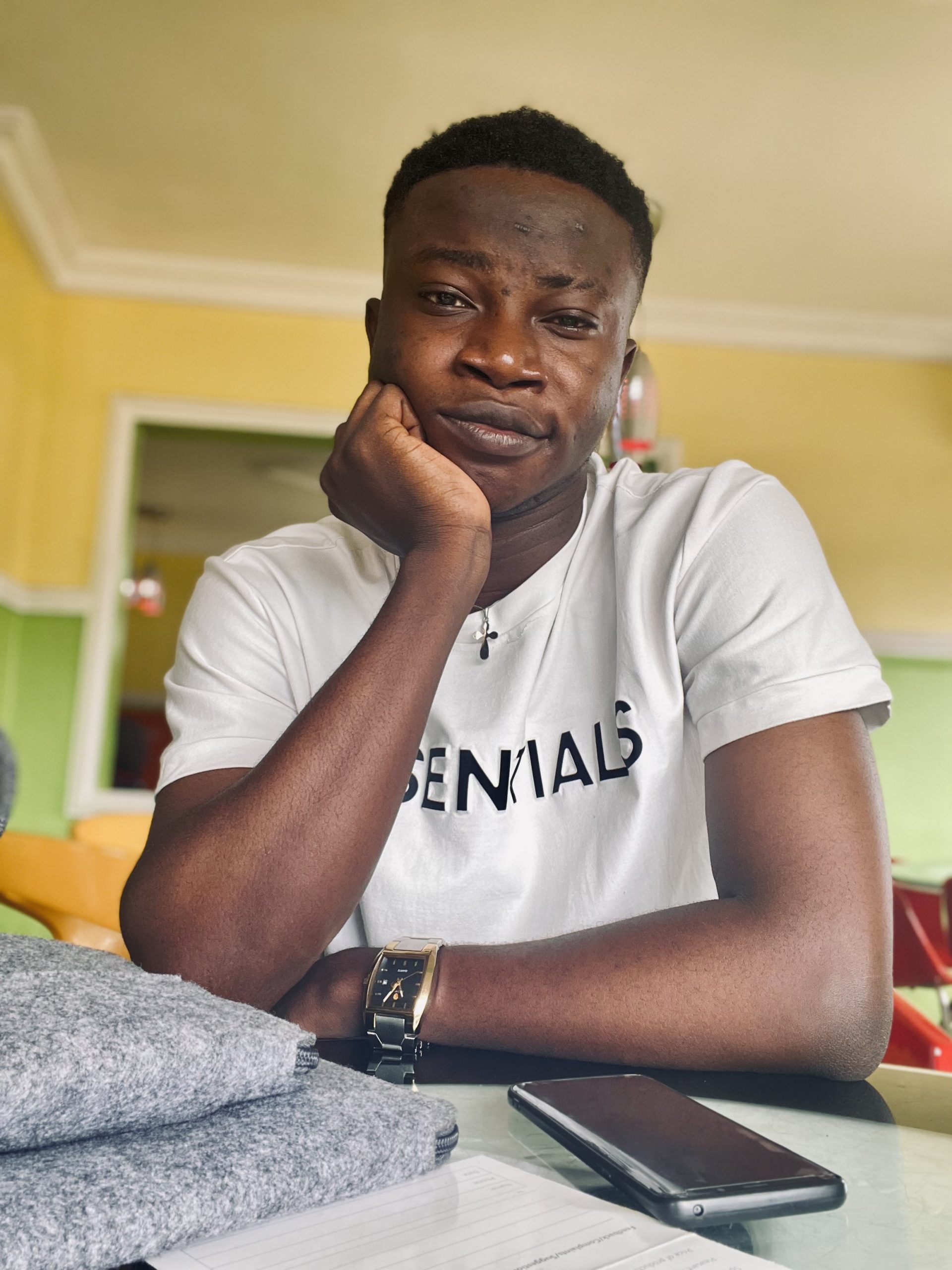 Edeh Samuel Chukwuemeka ACMC, is a Law Student and a Certified Mediator/Conciliator in Nigeria. He is also a Developer with knowledge in HTML, CSS, JS, PHP and React Native. Samuel is bent on changing the legal profession by building Web and Mobile Apps that will make legal research a lot easier.